DAKAR, March 24 (Thomson Reuters Foundation) - Born in Ghana with a cleft lip and palate, baby Kodjo was on the brink of being drowned in a river by his family in a religious sacrifice until a passing villager intervened.
The baby, who had been unable to feed properly due to the birth defect and was considered cursed because of it, was sent to local cleft surgeon Solomon Obiri-Yeboah, who repaired the split in Kodjo's lip and mouth.
Babies born with cleft lip or palate in West Africa often go untreated due to a lack of trained surgeons and facilities, and the cost of the surgery, and many are ostracised by their communities or even killed, the cleft charity Smile Train said.
Yet performing cleft repair surgery - at a cost of $250 - could boost local economies by up to $50,000 per cleft patient as they go on to lead full, productive lives and contribute to society, a study published in the World Journal of Surgery said.
The study, which analysed cleft procedures performed by Smile Train in 83 countries between 2001 and 2011, said such operations had contributed at least $3 billion to the global economy.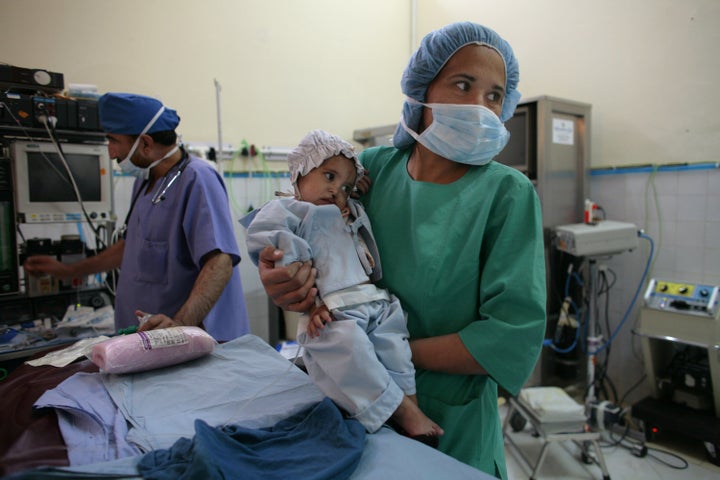 The public health value of the surgery is boosted by the fact that the intervention is permanent and does not require any further expense or treatment, it said.
"Investment in cleft surgical repair has resulted in tremendous economic gain for low and middle-income countries, shining a light on the impact and cost-effectiveness of surgical interventions globally," said study author Scott Corlew.
Kodjo, now four years old, has been accepted by his community and attends school in his home town of Akwatia in eastern Ghana, said Obiri-Yeboah.
"Seeing mothers wipe their tears and smile at the smiles on their babies' faces keeps my heart joyous and satisfied... and when these children get integrated back into society," he said.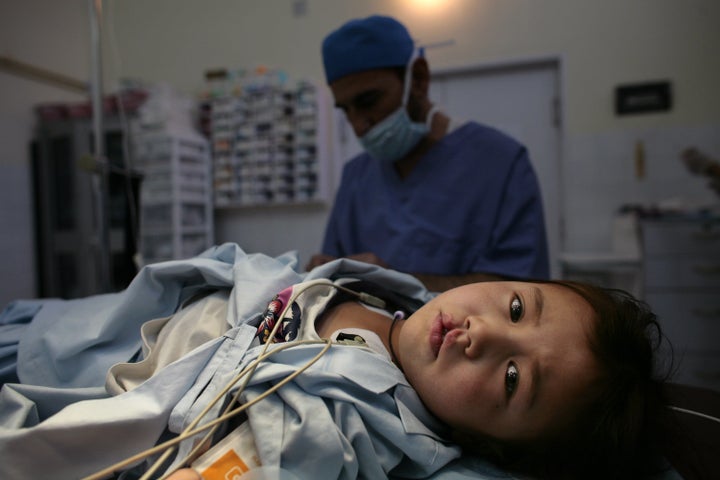 More than 170,000 children are born each year in developing countries with cleft lip or palate, according to Smile Train.
The defects occur when the tissues that form the roof of the mouth and the upper lip do not fuse together properly during a baby's development in the womb, leaving a split or gap.
In West Africa, many babies with cleft are malnourished as they have trouble feeding and are often deemed to be witches or demons, Smile Train CEO Susannah Schaefer said in a press release accompanying the report.
The look of the defect, the stigma surrounding it, and the fact it hinders speech mean many people with cleft lip or palate cannot attend school or find work.
"Many are forced to live in isolation - or simply killed at birth - and are often barred from getting an education and participating in the larger community," Schaefer said.
Cleft repair surgery is rarely carried out on babies in West Africa as it requires a specially trained surgeon, an anaesthetist and a major hospital, and many parents have difficulty paying for the transport, let alone the surgery.
Smile Train and other charities provide free cleft repair surgery, train surgeons to perform the procedure and provide financial support for health facilities and medical equipment.
"Providing corrective surgery to just one child may not only save a life, but also give them the opportunity to become an engaged, productive member of the community," Schaefer said.
"This creates a ripple effect of impact that benefits families, communities and entire regions." (Reporting By Kieran Guilbert, editing by Tim Pearce. Please credit the Thomson Reuters Foundation, the charitable arm of Thomson Reuters, that covers humanitarian news, women's rights, trafficking, corruption and climate change. Visit news.trust.org)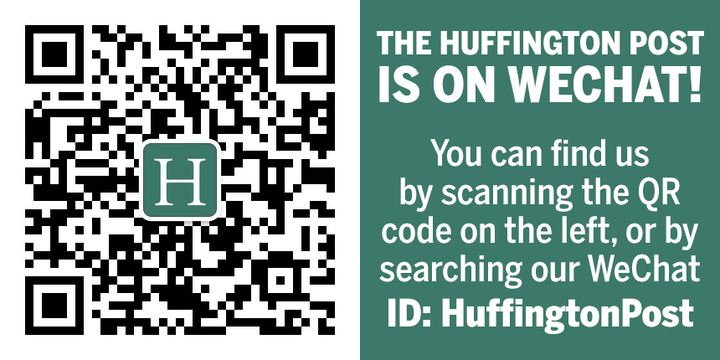 Related
Popular in the Community