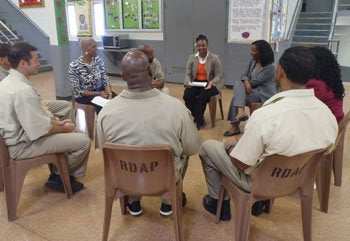 A lot has been made of President Obama clemency efforts, but the truth of the matter is that many federal prisoners have been granted conditional clemencies that are forcing them to take the Bureau of Prisons (BOP) Residential Drug Abuse Program (RDAP), an intensive 500 hour, ten month, invasive three phase program that is offered to inmates who don't have any violence on their case and want to cut up to a year off of their sentence. The program is no cake walk. I speak from experience because I took it while I was in federal custody at the end of a 21 year incarceration for a first-time, nonviolent offense. Peeing in a cup and staying clean were the least of my problems.
I was wondering how it would feel to be granted clemency by the President due to an unjust sentence and then have your second chance delayed because the president wanted you to complete the RDAP program as a condition of your release. I reached back inside and talked to three gentleman who were given commutations, but are being forced to to take the drug program before they are ultimately released back to society. While grateful for the opportunity Obama has given them they also feel a little disappointed that they have to take the drug program, but they intend to make the best of it. Here's what they had to say on the matter.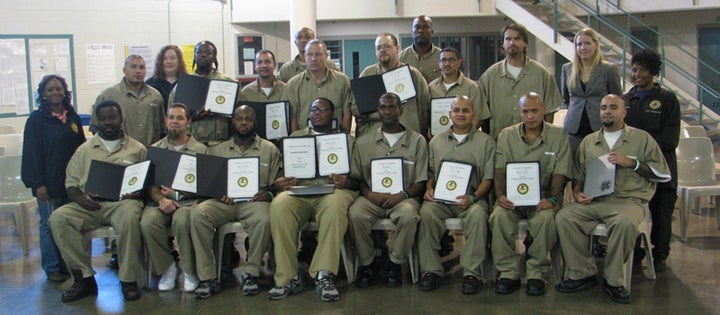 Timothy L. Tyler, Florida, Possession with intent to deliver LSD, Life imprisonment  (July 19, 1994), Prison sentence commuted to expire on August 30, 2018, conditioned upon enrollment in residential drug treatment
There are several feelings that go through my body on a given day. I have days when I cry for no concrete reason. It is real to me, but at times I am tricked into thinking I am dreaming. Other times I think this is real and I will make it home. The RDAP program that I was required to enroll in is not only a drug treatment program, but an overall addiction program. It touches on everything from sex addiction to overeating and alcoholism. I have stayed away from drugs for many years. I never considered myself an addict, although I have done more LSD than the average person. I have spent 24 years in various county jails and prisons continuously and I've found ways to feel free inside the prison and just accepted my fate.
The second chance from President Obama has changed my thought process. Instead of trying to feel free within the prison walls I am trying to learn how to live in a free world. Perhaps he knew more about me than I knew about myself by asking me to enroll in RDAP. People seem to genuinely care for each other and want to help in whatever struggle you may be going through in RDAP. If I was never given clemency then I'd never have the opportunity to experience RDAP, because its not offered to lifers. At first I could not think of freedom, but with this program I am actually learning how to be free and stay that way. I have already been reading and seeing movies as I take notes to write about the points of what I have read and seen.
The one problem I do have is eating healthy food. There is no reason to offer only junk food to us because we violated an outdated law. I feel conscious of my health because my Dad died at 53 of a heart attack in prison. With this clemency all I have to do is make it one more year and I can detoxify my body once and live a longer life. I have embraced the RDAP program and sort of let my obsessive compulsiveness take over. In this case I believe it is a good thing. I would like to succeed in the program and also in the free world so that perhaps Mr. Trump will consider someone that is left behind the walls. I feel totally blessed and thankful to President Obama for giving me the chance. If he wishes for me to join RDAP as a condition then who would I be to deny the very person that gave me an act of mercy. I will put what I have in it and be thankful and humble while doing it.
Jimmy L. Walden, Jr., Tennessee, Possession with the intent to distribute 50 grams or more of cocaine base, Life imprisonment (May 19, 2008), Prison sentence commuted to expire on August 3, 2018, conditioned upon enrollment in residential drug treatment
I feel blessed for the clemency. Even more blessed because I did not have the whole ten years in. I have had zero incident reports though. Perhaps the President wanted to fulfill the judges recommendation that I take the RDAP program. When I had the life sentence I was unable to take the program because they do not allow lifers to take it. I was kind of surprised that the President gave me RDAP to enroll in. I had taken the Challenge program in Big Sandy USP. After I graduated from that they would not allow me to take the RDAP because I had a life sentence. They would not let anyone with life take it. Now that the President gave me clemency they will let me take it. If he did not grant it to me then I would have never been offered the chance to take it. I also think he gave it to me because I did not have the full ten years in as mentioned in the criteria set out by the Clemency initiative. I will have the full ten years in on September of 2017. The program will be over sometime after that date.
I feel that the President is trying me out to see if I can make it. He blessed me with a clemency so I will humble myself for him. It could affect the next person inside the walls and for that I have to remain thinking about the other lifers left behind. I feel they are now trying to make me jump through additional hoops. By the President giving me RDAP he is doing it to make sure that I am given some help in reentry since he saw that I was not sentenced to supervised release. He even thought that since I have none then he would give me a 2 years release date so I can be ready.
The program may have some things to teach me. Perhaps it will help in the way I think. Perhaps it will help me if I have to speak in front of people. It seems to be able to help me in thinking of ripples and consequences of my behavior. The program makes you get used to speaking in front of people. It also allows a person to become a better listener. Listening to other people is a form of giving that helps ease anxiety. I learned already in the RDAP class the following: Duke University researchers found that people who interrupt others while speaking have 4 to 7 times the rate of cardiovascular disease than those that listen. I expect to gain knowledge that I had no idea even existed. It will help me transition back to society and be a productive member.
Michael Goldsby, Ohio, Possession with intent to distribute 5.88 grams of cocaine base, 360 months imprisonment (August 31, 2000), Prison sentence commuted to expire on August 3, 2018, conditioned upon enrollment in residential drug treatment
I was a young kid when I caught my case...me and my brother. I was about 22 years old, growing up in the roughest neighborhood of Cleveland ― St.Clair. All the young kids today talk about that area, but they don't have a clue. I'd never really been in trouble before and then the Feds came in and arrested us. It was a conspiracy so I thought that I had a fighting chance if we went to trial. I wasn't really able to understand the gamble I was taking at that time, and later I learned the cruelty of the federal government. No mercy.
When I came into the system I was young and shocked. I was angry, bitter and confused. Now, its been 20 years since it happened. I cant really explain what it feels like, but its almost over. I lost my Mom and just about every other "friend" I ever had throughout my life. My sister has stood by me the entire time and supported me through thick and thin. My Mom passed away in 2013 which was life changing.
My brother filed for clemency just as I did. We are on the same case and in the same situation. However, he is serving a life sentence. I am still hopeful that maybe he will also be given that chance. Today, I realize how important it is for me to get through RDAP and to complete the program as ordered. This is what I have to do in order to get home, and that's fine. I'm blessed to be given this chance and I'm going to take full advantage of it. I have a lot to lose, considering the opportunity I was given. I'm trying to get through and do what I have to do as best as I can. Some people weren't ordered to complete the program, however, I was. So, for whatever reason, they felt that it pertained to my well being, and Im not in a position to argue or complain about anything because someday soon, I will be home.
REAL LIFE. REAL NEWS. REAL VOICES.
Help us tell more of the stories that matter from voices that too often remain unheard.