Clemson had been pressured to stop honoring Tillman in the aftermath of the June killing of nine people at a historic black church in Charleston, South Carolina. The resolution passed unanimously.
One of the main buildings on campus is named for Tillman, a white supremacist who openly advocated and celebrated the killing of black people, and who was also a founding trustee of the university. His nickname was "Pitchfork Ben," and he served as both a South Carolina governor and U.S. senator.
The "views of Benjamin Tillman are repugnant to our values and our fundamental purpose," the trustees' resolution states. It goes on to call for a task force of students, staff, faculty and alumni to determine "how to best preserve and tell the complete history of Clemson."
Tillman is considered instrumental in founding Clemson University as a late 19th-century politician. Clemson is named for Thomas G. Clemson, son-in-law of John C. Calhoun. In his will, Clemson named Tillman as a lifetime trustee for the school.
However, the Board of Trustees' resolution conceded that "recent events in our state and nationally have prompted concerns," including from Clemson faculty leaders. The resolution stated:
Benjamin Tillman was also known to be by his own admission an ardent racist and led a campaign of terror against African Americans in South Carolina that included intimidation and violence of which he boasted about publicly; and For some members of our university family Benjamin Tillman's legacy included not only contributions to Clemson University but also oppression, terror and hate.
"Understanding and communicating the full story of Clemson's history is an important part of creating a more inclusive and welcoming campus environment," Clemson President Jim Clements said in a statement Friday. "To further support that effort, as part of a comprehensive diversity plan, we will also initiate a process to create a series of historical markers to recognize the history of African Americans, Native Americans and women on land that later became our campus."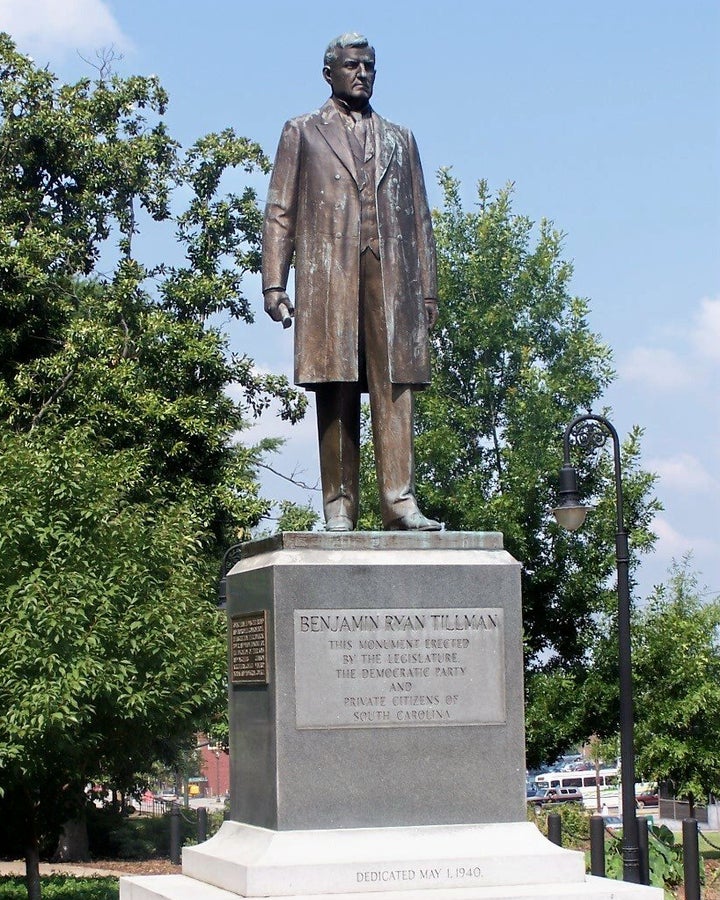 Related
Popular in the Community