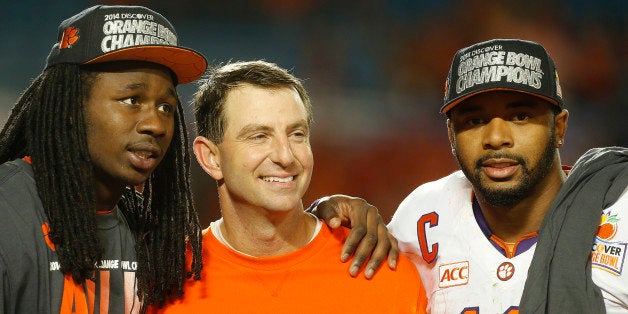 Clemson University's football team may be ranked in the top 10 for college teams, but it's on the defensive now from accusations saying it is steeped in "Christian worship."
The Freedom from Religion Foundation (FFRF), a Wisconsin-based atheist organization, recently sent a letter to the Senior Associate General Counsel of Clemson University condemning what it calls an "endorsement of religion over nonreligion" in the school's football program.
The group pointed to coach Dabo Swinney's personal invitation in 2011 to bring Minister James Trapp on board as the Clemson Tigers Chaplain. This, the letter says, goes against the school's "Guidelines For Athletic Team Chaplains" which states that students must select their own chaplains and seek approval from the coach.
The organization objected to what it sees as an overt inclusion of religion in the athletic program, allegedly including the reciting of Scriptural passages, distribution of Bibles and coercion to attend church.
In an in-depth article on the religious culture of Clemson's football program, Brad Wolverton from The Chronicle of Higher Education described many of the same practices FFRF outlined.
At Clemson, God is everywhere. The team's chaplain leads a Bible study for coaches every Monday and Thursday. Another three times a week, the staff gathers for devotionals. Nearly every player shows up at a voluntary chapel service the night before each game.

The players all know the coach's favorite Bible verse, 1 Corinthians 9:24-25: "Run your race to win, don't just run the race."
Clemson University has a chapter in the Fellowship of Christian Athletes (FCA) with a website that offers information about campus pastoral care, church services, missionary trips and more.
The university's chief public affairs officer Cathy Sams told The Greenville News she wasn't concerned about the religious nature of the program, however.
"No one is required to participate in any religious activities related to the football program," she said. "It's purely voluntary. Religion and faith is a big part of Coach Swinney's personal beliefs, but it is in no way required. There is no mandatory participation."
Coach Swinney echoed similar sentiments in the Chronicle of Higher Education article. "I've had Muslims, Catholics—I've got two Mormons on this team right now," Swinney told Wolverton. "When we get out on the football field, it's not about if you're a Christian, it's about who's the best player."
FFRF is not convinced, however, and urged the university to ensure that Swinney and Trapp discontinue any practices that may be deemed as proselytizing in any way.
"Coaches should be aware of the tremendous influence they have on their athletes," FFRF said in its letter. "These young men spend a great deal of time in their coach's charge, and the coaches through their own example must be sure that athletes are not only treated fairly but also imbued with a sense of community and camaraderie."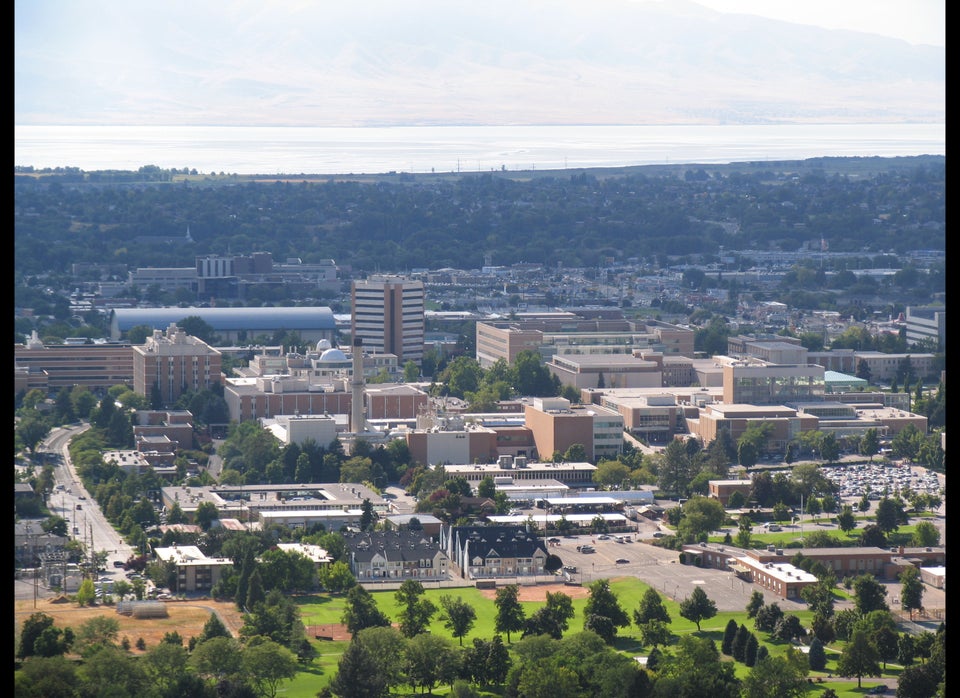 Most Religious Colleges
Popular in the Community