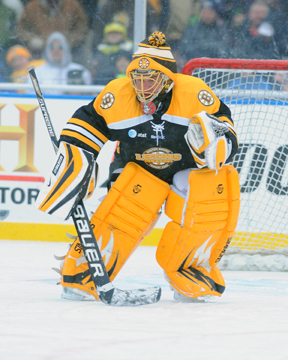 Are you intrigued by people who announce their intentions to achieve wildly difficult dreams and then simply go out and accomplish them? Then strap yourself in for an exciting journey as I share the story of a man who at ten years old, upon playing hockey for the first time, knew he would be a professional hockey player for the NHL, and accomplished his goal a decade later. He decided what he wanted and worked relentlessly until he achieved it. Was it luck? Was he a prodigy? Or did he simply outwork everyone else with a similar dream?

What's even more intriguing than his accelerated rise to professional hockey is that upon retiring from the sport, he rapidly ascended to the top once again in a second career, celebrity marketing. Celebrity Marketing Inc. is a full service sports, entertainment, and relationship development company. Celebrity Marketing works with organizations to develop sports and entertainment strategies utilizing celebrities, sponsorships, celebrity endorsements, sports arena naming rights, professional team sponsorships, hospitality suites, major event development, celebrity appearances, product launches, sports media buys, social media content, and charitable programs. Celebrity Marketing has partnered with more than 750 celebrities, has produced more than 500 events, has hosted over 1 million guests, has placed more than $250 million in sponsorship dollars, and has raised more than $20 million through their affiliated Celebrities For Charity foundation, which has supported more than 2000 charities.

He is Cleon Daskalakis, professional hockey player, celebrity influencer, and entrepreneur extraordinaire. He has achieved massive life goals, not just once, but twice, in two highly competitive careers, suggesting that he is more than a dreamer and an achiever, his is quite simply the keeper of goals both on and off the ice. Here are Cleon's 5 simple rules to keeping big goals: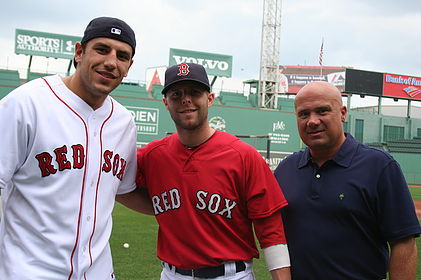 Liabilities = Assets: According to Cleon, one of his greatest assets is his dyslexia. He says that the downside to dyslexia is that he is a slow reader making it slightly more difficult to take in information. However, because of his dyslexia, he is a superb listener. He says that he learns by listening closely to people and because he is such an intense listener, he hears both what people are saying as well as what is not being said. Cleon spends most of his workday listening for opportunities and then acting on them. He says that often times, clients call Celebrity Marketing and they start by asking if they can hire a particular celebrity for an event or for an endorsement. Cleon explains that, of course, CMI can pair clients up with anyone, but before doing so Cleon insists that the client explain what their end goal is because more often than not, there's a way to leverage celebrities to give the client ten times more than they originally bargained for. He says that he is grateful for dyslexia because it has made him the kind of person that listens closely and solves problems differently than most.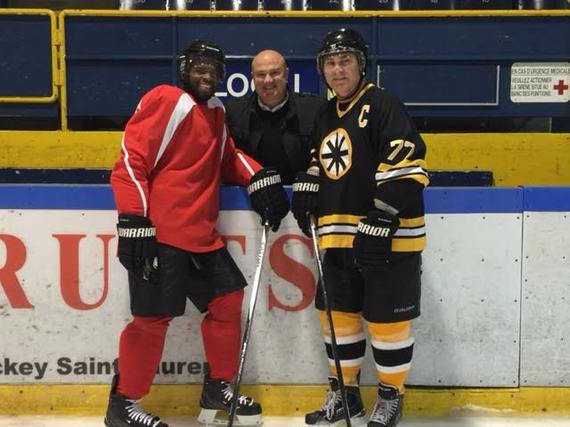 A Goalkeeping Environment: In hockey, there's only one place to make a goal, on the ice. Cleon has taken this concept off the ice into business by creating unique environments where deals are made and goals are achieved, enabling him to be front and center on some enormous business transactions. For example, while representing Banknorth, CMI was the thought leader and lead negotiator for their sponsorship of the Boston Bruins and the Boston Celtics. As well, Celebrity Marketing Inc. was the entity behind the naming rights of TD Garden. Having a part in officially putting the "Garden" back into the Boston sports center always affectionately referred to as The Boston Garden even though its name had been changed, is one of the highlight's of Cleon's career. Celebrity Marketing Inc. is also the creator of hundreds of celebrity events including the Troy Brown celebrity bingo night that featured Nomar Garciaparra, Ray Bourque, Tom Brady, Robert Kraft, and other celebrity sports heroes who were part of this huge charity bingo game at Gillette Stadium. Celebrity Marketing Inc. also created the Jason Varitek Celebrity Putt Putt, custom building 18 putting greens and having sponsors tour the course, meeting a different celebrity, like Big Papi, Josh Beckett, and Dustin Pedroia, at each hole. The bottom line, Cleon Daskalakis has put together hundreds of big ticket contracts and one of his secrets to success is that he creates killer environments for making deals. For example, Celebrity Marketing Inc. has a high profile double luxury suite at TD Garden where they regularly invite celebrity and corporate guests to make introductions within their network, to execute deals, and to say thank you to their supporters. As well, CMI is putting the finishing touches on the CMI Partner's Club at Causeway Place. This one of a kind, private club, is adjacent to the Celebrity Marketing Inc. headquarters, located across the street from TD Garden. If you can picture exposed brick walls, private lockers for the guests, a full service refreshment area, a floor to ceiling television/touch screen interactive tablet, with stadium style leather sectionals and high top seating, ping pong tables, and a private elevator, then you've come close to envisioning this swanky secluded hide-out for the ultra-elite clients and celebs who do business with CMI. Cleon says that creating unique environments where memories can be made, relationships can be forged and deals can be closed is a vital marketing strategy and nobody understands that more than Celebrity Marketing Inc.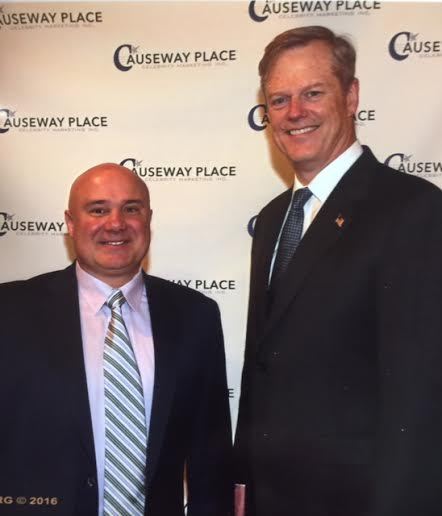 To Whom Much Is Given: John F. Kennedy once said "For those to whom much is given, much is expected." You'll find this quote on the Celebrity Marketing Inc. website, as well as the Celebrity for Charities foundation site, and Cleon's personal social media pages. I asked Cleon if it's difficult convincing celebrities to give back for charity, sponsorships, and events. Cleon says that almost every celebrity they've ever worked with realizes that their blessings in life come with an expectation for giving back. Cleon's partner in the Celebrities for Charity foundation is hockey legend and Cleon's former Boston Bruins teammate, Ray Bourque. He says Ray is one of the most giving people he's ever met. He says Ray is bombarded daily with requests for his time, talent, and treasures. Rather than focus on the demands, Cleon says Ray chooses to step into the shoes of the people who need his help, and will go out of his way to try to accommodate requests. Cleon shared story after story of celebrities who have gone above and beyond in the name of helping a charity or a person in need, including one story of professional baseball pitcher, Josh Beckett. Josh had just finished pitching an amazing game during the American League Championship Series, and just as the game concluded Cleon texted him asking if Josh could call a 13 year old girl who was going in for brain surgery the next morning. Hoping Josh would see the text and respond at some point that evening was all he could hope for. As Cleon watched Josh do his post-game interviews as the star of the game, Josh texted Cleon back with a confirming "YES! Get me all the details and let's talk later." The next morning as Josh's picture was being shared all over the news and on the front cover of Boston papers, Josh was on the phone with the young girl who forgot all about what she was about to go through. For Cleon and Celebrities for Charity it's about making those opportunities to give back more available. It's about creating the environment where a celebrity can help others. A lot of athletes would do the same thing. The key is in giving them the opportunity to help.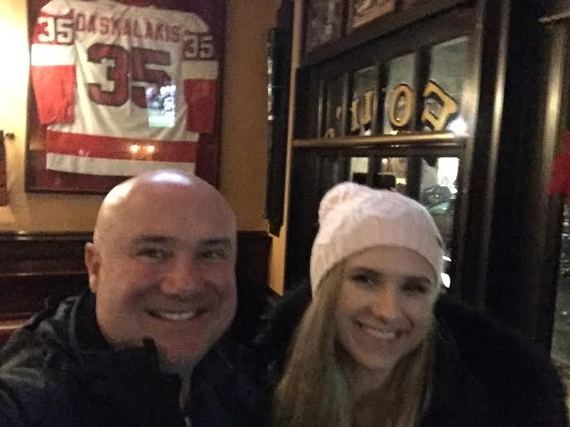 Maximizing Reach: Celebrities for Charity foundation was launched in 2002 with a mission of "Uniting the goodwill of celebrities with the generosity of their fans to assist people in need." They have conducted hundreds of raffles for celebrity experiences, event tickets, memorabilia, and more, and they have raised more than $20 million for celebrity based foundations. Most of their raffles are conducted through CFC's online raffle platform, NetRaffle.org, recently renamed cfcRaffles.org where fans can buy low cost raffle tickets for a chance to win a one-of-a-kind item, ticket, or experience. I asked Cleon why they don't just create a bidding process where the fan with the highest bid wins, to which he explained that way more money is raised by giving every day fans access to the charitable item. For example, when the New Orleans Saints decided to raffle a Super Bowl ring in order to raise money for the Gulf oil spill cleanup, they could have created an auction for the highest bidder, and perhaps would have raised $30K from one high net worth bidder. Instead, they worked with Celebrities for Charity which utilized their cfcRaffles.org platform to sell low cost raffle tickets to fans. The result was very apparent, instead of raising $30k cfcRaffles.org raised $1.4 Million for the Saints Foundation's support of the Gulf Coast cleanup effort. Cleon said that you don't maximize the reach of a celebrity by auctioning items to high net worth people, you maximize their reach by giving every fan a chance to give back to a good cause, and every fan a chance to win, regardless of their economic situation. The cfcRaffle.org platform has been widely received and is currently utilized by countless celebrities, professional sports franchises, athletes and influencers to run raffles for their own foundations and charities.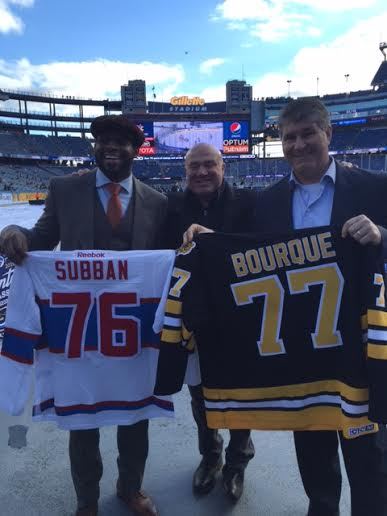 Your Real Competition: When asked who his competition is in the field of celebrity marketing, Cleon explained that his only competitor is himself. He says that he works relentlessly to become his own best version of himself and by doing so, he constantly moves the ball forward for his company and his foundation. Cleon says that too many entrepreneurs and businesses focus on external competition and therefore never really grow. Cleon says he could care less what other similar companies or foundations are doing, he only cares that he's stretching for lofty goals (like his goal to donate at least $100 million for charity), that he's inspiring others around him to go after big dreams, and that he's creating a positive impact on the world by uniting celebrities with charities, businesses, and fans. He says you will never find the best version of yourself or your business if you're focusing on what your neighbor is doing. The real answers, says Cleon, rest within each and every one of us.
More than twenty-five years ago, a friend of Cleon's asked him if he would accompany him on a business appointment. Cleon agreed to go, in order to help a friend, and the friend agreed to buy him dinner for his time. Cleon showed up to the business appointment and the executive who they were meeting had photos of Cleon all around his office, some from his Boston University hockey days and some from his time on the Boston Bruins. The business executive's jaw dropped when Cleon came to the appointment and they spent over an hour talking hockey. At the end of the meeting, Cleon's friend asked the business executive, "So are you moving forward with my company?" The executive offered a resounding, "Yes!" Perhaps that was the moment when Cleon realized the power of celebrities to make a difference. Cleon Daskalakis has made it his mission to leverage the power of famous people to affect change in order to move business, charitable awareness, and humanity forward. He is Cleon Daskalakis, the keeper of goals both on and off the ice.
Related
Popular in the Community