Beautiful, cunning and intelligent: as one of the most remarkable rulers in the history of the world, Cleopatra seduced two of the most powerful men of her time, restored Egypt to its former glory and continues to capture imaginations thousands of years after her death.
Los Angeles admirers of the ancient Egyptian queen will get the chance to immerse themselves in her world starting May 23, when an unprecedented exhibit of relics, artifacts, statues and accessories opens at the California Science Center in Exposition Park.
The pieces were unearthed in 2010 by duo Franck Goddio, a French underwater archaeologist, and Zahi Hawass, Egypt's chief archaeologist. Together, they've assembled more than 150 priceless artifacts from Ancient Egypt that were swallowed up by the earthquakes and tidal waves that destroyed Alexandria soon after Cleopatra's death.
The installation at the California Science Center is the touring exhibit's only West Coast appearance. While admission to the museum is free, general admission tickets to the exhibit will cost $19.75 for adults. Discounts are available for museum members, seniors, youth and students. Buy tickets and learn more about the exhibit at californiasciencecenter.org.
Photos by Associated Press.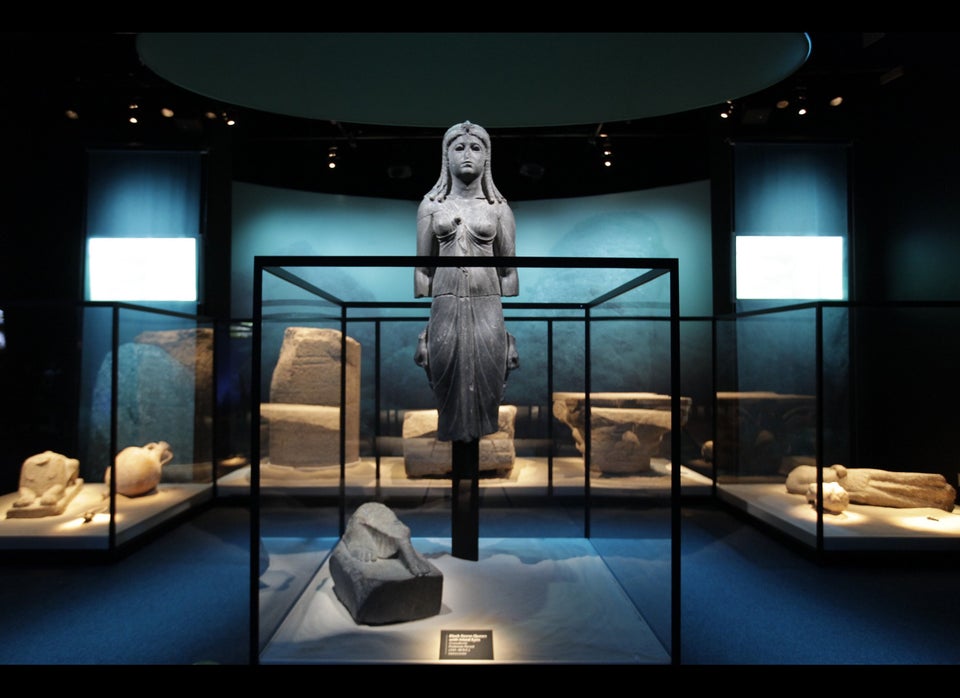 Cleopatra Exhibit
Popular in the Community