 First Lady Michelle Obama will be joined at Tuesday's State of the Union address by the mother and father of Hadiya Pendleton, the 15-year-old Chicago teen who was gunned down in her neighborhood last month shortly after performing at President Barack Obama's inauguration ceremony.
According to NBC News, White House aides said Cleopatra Pendleton had confirmed an invite from the First Lady, who was in Chicago over the weekend to attend the teenager's funeral. Her father, Nathaniel Pendleton Sr., later told DNAinfo that he'd also be in attendance.
Pendleton had earlier been invited to the State of the Union address as a guest of Rep. Brad Schneider (D-Ill.), and was already expected to be in Washington, D.C. with her husband on Tuesday, after a request from Sen. Dick Durbin (D-Ill.) to have them present at a Senate hearing on gun safety. Durbin had spoken of the younger Pendleton's death at a previous Senate hearing.
The president is expected to invoke his campaign against gun violence during his upcoming State of the Union address. Organizing for Action officials recently said they would follow up on his push with a "national day of action" focused on anti-gun violence initiatives on Feb. 22.
Obama will continue to press the issue later this week, when he travels to his hometown of Chicago on Friday to expand on the themes he brings up in his speech on Tuesday. Lynn Sweet of the Chicago Sun-Times reports that he'll talk about the epidemic of gun violence in the city, where more than 500 people were gunned down in 2012.
This post has been updated to include additional information about Pendleton's father attending the address.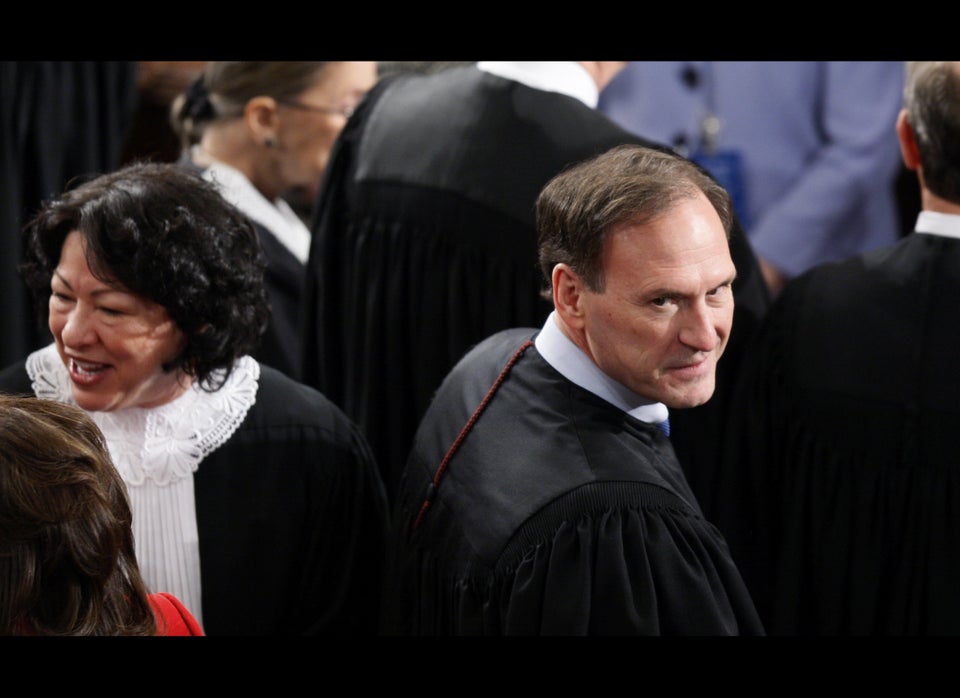 Unforgettable State of The Union Moments