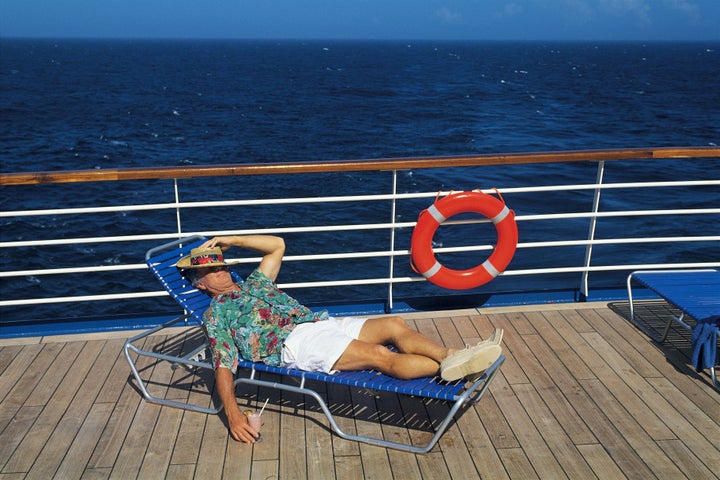 A few weeks ago, there was a rash of media coverage of a Duke University study that told a lot of us clergy what we already knew: those charged with shepherding the sheep are often not men and women who are good at taking care of themselves.
Many are overweight, suffer from high blood pressure, and grapple with depression at higher rates than the average American. Ask your pastor about her stress level, if you can catch him or her moving from worship service to coffee hour to adult study in the space of two hours, all the while trying to come up with memorable pastoral advice for each of the 300 congregants who wants her undivided, Zen-like attention.
No matter what you may have heard, ordained folk do occasionally step outside the sanctuary and go to the doctors to be weighed and warned, so we aren't oblivious to the toll parish life and our own expectations can take upon our mental and physical health.
But what are some of the more creative ways in which we collared ones are taking care of ourselves? I thought I'd ask a few of my colleagues.
Which is where I ran into trouble: they were on vacation, just one step ahead of me. But when I finally ran a few to earth, here are a few tips they shared for staying sane in a crazy family system.
Cultivate some atheist friends, advises Barbara Crafton, an Episcopal priest, conference leader and author. Take naps, she adds. And stay away from the choirmaster.
Crafton knows whereof she speaks (not about the choirmaster). A parish priest in New York for many years, Crafton drove herself hard, until a heart condition almost killed her. "I think clergy should do what I did not do. They should take the time off that they are given and let people know they can't attend everything."
Otherwise, she commented, they may start to act out, getting their needs met in a way that is hostile to the institution they work for. Which is where the music director comes in. "There are a million people to have affairs with in the world" she notes. "Why should it be the choirmaster?"
It took more than week for a Lutheran colleague and former pastor Chad Brekke to get back to me; he was way off the grid in northern Minnesota, free of internet access.
Brekke, who leads a thriving suburban Philadelphia congregation, wonders if the problem isn't more about the personalities drawn to ministry than the job description itself. "I personally have never had any problem stepping away from the ministry in order to be with my family and pursue other interests. ... When I am away, I all but forget what I do for a living until I return."
Having just returned from vacation, Brekke was looking forward to the weekend. "I intend to get on my motorcycle (who knew?) and ride up through the Poconos, across the northern part of the state until I get tired and stop somewhere for the night. Then I'll take a different route back home." he wrote in an e-mail.
We're lucky I found the guy!
Perhaps it would help if someone connected Episcopal priest Jane Cornman with Crafton and Brekke. A working mother of two, Cornman is doing laundry, she says, when she isn't doing sermons. Even her days off aren't really times for rest and relaxation, she said. "Clergy are expected to work six days a week," said the priest associate at St. Mary's, in suburban Wayne, PA. "People can't schedule their deaths and illnesses around your day off. "
And, of course, her church family is paying her salary, she said. Since they are doing that out of the goodness of their heart, she's very aware of an increased sense of obligation to those making a sacrifice for her.
Maybe, suggested Crafton, clergy would benefit from sharing some responsibility and authority with the folks in the pew. But don't expect miracles, she warns. "People regress in churches. Parish ministry is doomed, not matter what ... someone is always going to be pissed. "
So, pastor, why not live a little?
I hear there's still room on that cruise to Greece. Just don't forget to call and book a reservation on your way to your yoga class. They'll still be pissed when you get back.
Related
Popular in the Community