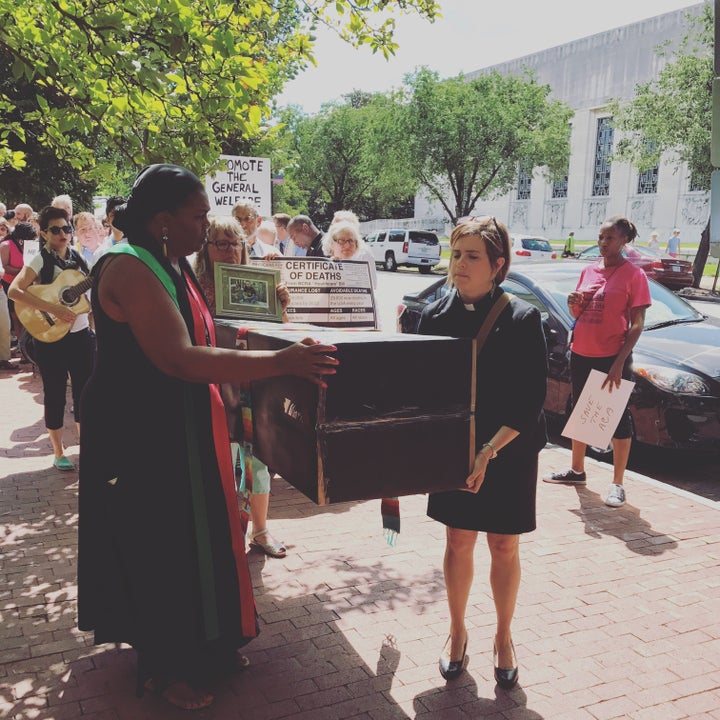 Four clergy members acting as pallbearers carried the black cardboard casket during a march on Capitol Hill, trailed by fellow protestors who were holding signs and chanting. One protestor carried an oversized death certificate.
"We are a moral movement, rising up in resistance to the cruelness of this Congress. We are commanded by a moral imperative to care for the sick," Rev. Robin Tanner, of Beacon Unitarian Universalist Congregation in Summit, NJ, said. Forget partisan politics, forget left and right, forget Republican and Democrat, we are commanded to take care of the people ― our people."
Watch a Facebook video of the rally below.
″For two weeks in a row, people of faith have taken up the call of Jeremiah once again to go to the places where powers sit and demand they stop the political murder of those who may lose health care," protest leaders said in a statement released by the advocacy group Faith In Public Life.
According to Faith In Public Life, the clergy plan to continue protesting at the Capitol every Tuesday until Congress recesses in August. A protest is also planned for this Thursday.
Before You Go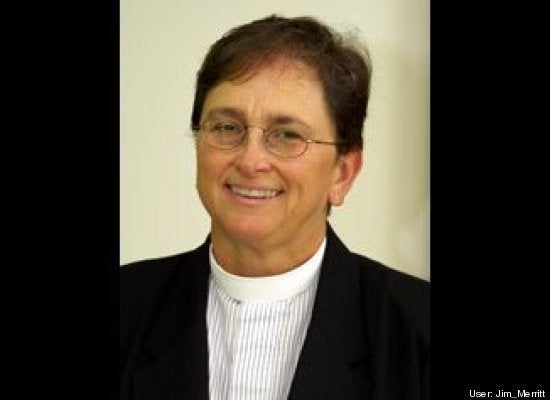 Most Inspiring LGBT Religious Leaders
Popular in the Community