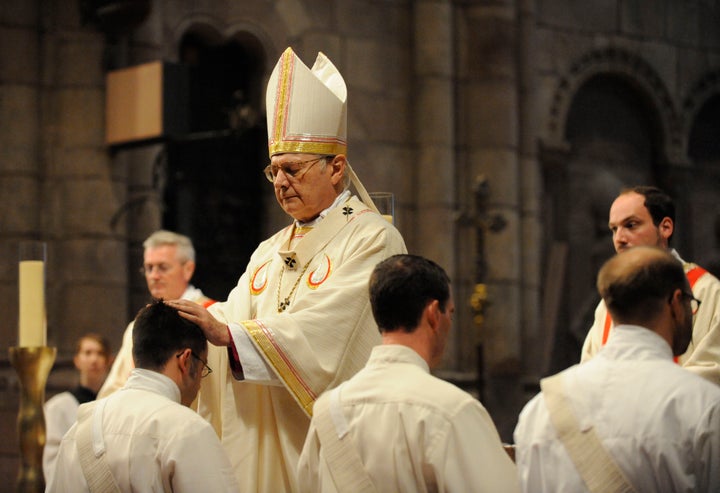 The loudest voices were poised last week when researchers from the John Jay College of Criminal Justice finally released their much anticipated investigation examining the causes and context of clergy sexual abuse in the Roman Catholic Church.

Despite the fact -- and I stress the word fact -- that the study was independent, conducted by non-Catholic experts in criminal justice and behavior, many of those interviewed claimed that Catholic bishops rigged the findings.

As someone who consulted on the study, it is my professional opinion that it offers a comprehensive analysis of the problem, and it is a must read for anyone interested in learning more about clergy sexual abuse.
The report examines the Catholic Church's organizational responses to abuse claims over the past half century. It concludes that U.S. Bishops were generally well-informed about the problem of clergy abuse by the mid-1980s. It also clearly states that while some bishops implemented effective policies and procedures, others clearly were focused on the concerns of the priest offender rather than those of the victim.
The study also shows that the vast majority of abuse cases occurred between the mid 1960s to the mid 1980s. Ninety-four percent of all cases happened before 1990 and 70 percent of offenders were ordained before 1970. Claims being made that more cases will come out from the more recent past once victims reach the age when they feel compelled to talk are simply not true. There have been plenty of incentives for coming out in recent years and the data from other sources confirms that we have most of the reports now.

Another false claim being made is that other organizations -- the Boy Scouts, public schools, Protestant and other faith congregations -- don't have this problem because they deal with it when it happens. Again, data shows that the level and type of abuse in the Catholic Church is consistent with other large organizations with men who had unlimited access to children during this time frame.
Let's also be very clear that the report found that the vast majority of clergy sex offenders are not pedophiles, but rather situational generalists violating whomever they had access to and not seeking out young pre-pubescent children of either gender. They violated whoever was available to them at the time.
No causative relationship between celibacy or homosexuality and clergy sex offenders can be made. Being celibate or being gay didn't increase the risk of violating children. Continuing to blame homosexual men or celibacy is clearly misguided based on these findings.
The Catholic Church has done much to prevent child abuse from happening today. There are policies and procedures such as safe environment training for all employees and volunteers, yearly Church audits from independent auditing firms to ensure that child safety policies and procedures are followed, and zero tolerance for any offending behavior among clergy or other church employees.

But more certainly needs to be done in terms of organizational oversight, accountability, responsibility, and transparency. And without accountability at the Bishop level and above, problems can certainly emerge, as we have seen recently in Philadelphia. Policies and procedures must be airtight, and leaders must ensure that they are followed by everyone. We do not, as some suggest, need an overhaul of the Church leadership.
I implore the media and public to read this report thoroughly, as it contains the very best available research data and best practices in clinical treatment, evaluation, prevention, and science to guide our thoughts and actions. Responsible use of quality research science, education, and best practices will keep children safe, not opinion and emotional hysteria.

Thomas G. Plante, PhD, ABPP is professor of psychology and director of the spirituality and health institute at Santa Clara University and author of several books and many articles on clergy sexual abuse.
REAL LIFE. REAL NEWS. REAL VOICES.
Help us tell more of the stories that matter from voices that too often remain unheard.