A county clerk in Kentucky who petitioned the Supreme Court to allow her to refuse to wed LGBT couples unknowingly married a trans man and a pansexual woman, the couple says.
Camryn Colen and his wife, Lexie, said they were wed in February by Rowan County Clerk Kim Davis. Davis has made headlines for refusing to issue any marriage licenses after the Supreme Court declared gay marriage legal nationwide in June.
Davis issued the marriage certificate without asking for Colen's birth certificate, which identifies him as a female, he told the Courier-Journal.
"She saw just a straight couple in love, and she should see everybody like that," he told the newspaper. "She shouldn't just see straight couples like that."
The couple joined about 100 people who protested outside Davis' office on Saturday, The Daily Independent in Ashland reported.
Since going public with his story, Colen has been flooded with support from local LGBT couples who were denied licenses by the clerk, he told BuzzFeed.
"It was one thing to have the government say no to your marriage, but to have one person do it is something else," he told the website.
On Friday, Davis filed an emergency request with the court to put a temporary hold on a lower court ruling that effectively forces her to begin marrying gay couples. Doing so would violate her religious beliefs, the petition says.
"She holds an undisputed sincerely-held religious belief that marriage is a union between a man and a woman, only," the petition says. "Thus, in her belief, [same-sex marriage] is not, in fact, marriage."
Davis could not immediately be reached for comment.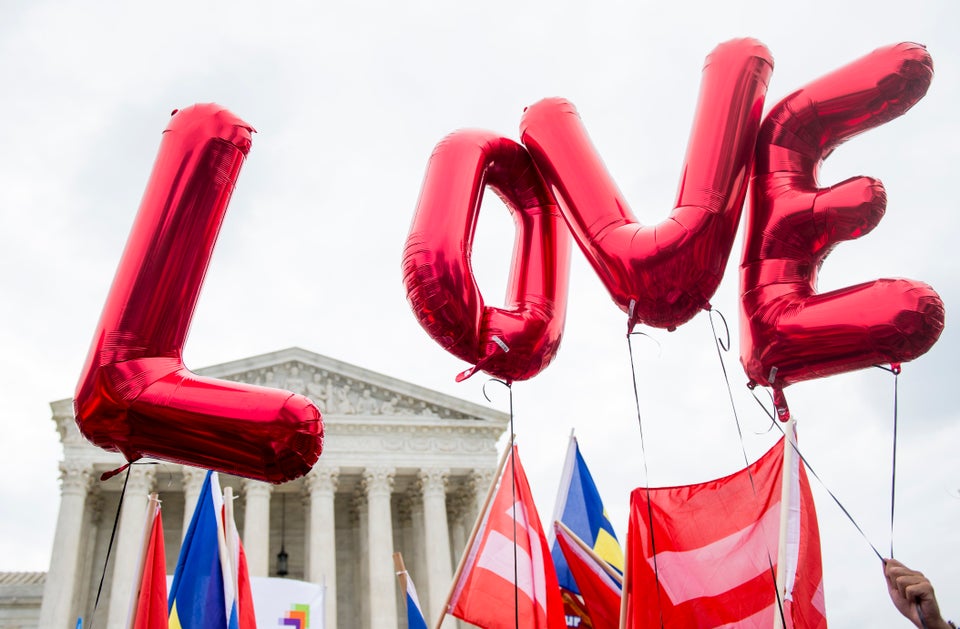 Celebrations Of Same-Sex Marriage
Popular in the Community