Disorientated from the effects of Salone del Mobile in design capital Milan last month, we were still eagerly wanting more. Back in London our attentions switched to the hype in Clerkenwell for the upcoming Design Week. Between May 24th and 26th, the showrooms of Clerkenwell will throw open their doors to host an exciting program to introduce the pressing issues in design from industry leaders and thinkers. With over 150 events, a series of pop up exhibitions, installations, talks, performances, music and workshops, the festival is a showcase of cutting edge design from some of the biggest names in the industry.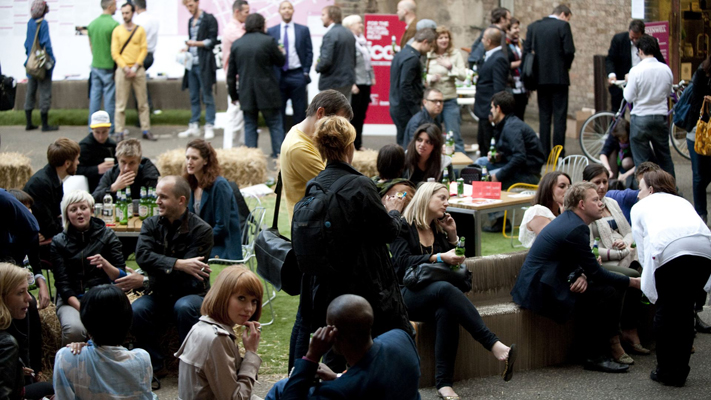 So what places British design apart, maybe even ahead, from the rest? To Lulu Guinness it's the way that humor is often injected; it's originality. The legendary designer talks enthusiastically of the concentration of creativity and world-class design for which the area is known: "I think Clerkenwell is the nearest thing we have to Milan." Guinness was delighted when she was first approached by the festival, the encounter leaving her eager to come up with a truly original idea.
Guiness' signature handbag is the 'Lips' which inspired six-foot tall installation, "Be a Pin-Up," which allows the public to create the art.
Another designer added to the creative mix is Nigel Coates, whose aesthetic attempts "to release energy trapped in an object." Coates uses terms such as 'sensuous,' 'curvatious,' 'body-like,' 'cheeky' and even 'witty' in reference to his designs. This personification of 'objects' becomes paradoxical when he speaks of how it his creations are sometimes like the original image and at other times 'undo' the image. Coates ultimately praises technology for allowing design to imitate nature, so that not only geometric forms are produced, but ones that adapt to their contexts in organic ways.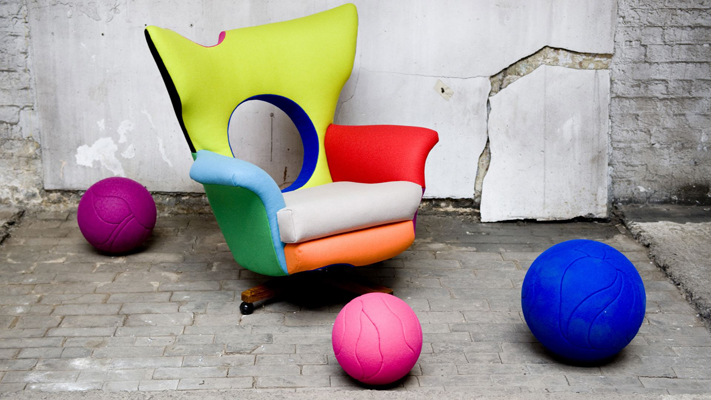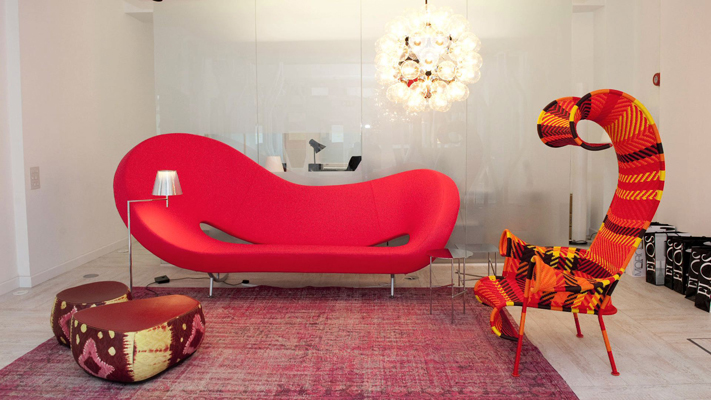 Shifting to a festival-commissioned project, Oscar Diaz has created an exhibition resulting from peoples' response to projects that are engaging socially or ecologically. All of the projects show under the name of 'Federal Reserve' due to the nature of the collaboration: "we are all working independently and we came together to work on these.. and then we dissolve again." The outcome was a range of ideas involving collaboration, local consumption and engaging with ecology. Referring back to the industry, "I think now is a very interesting moment for design, because it's become more mature... it's taken up many roles" - it's no wonder that there's so much energy surrounding Clerkenwell Design Week; we might as well forget Milan.
Visit Clerkenwell Design Week, London: 24th - 26th May, see a map of the showrooms exhibiting.
Crane.tv App now available for Nokia devices from the OVI Store
Related
Popular in the Community