Designer Cleto Munari is putting his personal collection of art, furnishings and objects -- many created in conjunction with architects like Michael Graves, Richard Meier and Robert Venturi, as well as writers Lawrence Ferlinghetti and Saul Bellow -- up for auction.
The auction will take place at Pierre Bergé in Brussels on April 24, with work also by Scarpa, Sottsass, Palladino, Mendini, and many others. One item of particular interest is a portrait of Scarpa by Warhol, pictured below.
I recently interviewed Munari by email about the collection, the collaboration and its history:
How many pieces are included in the auction?
251 lots with about 500 individual pieces
Who are some of the best-known artists and writers represented?
Mimmo Paladino, Sandra Chia, Alessandro Mendini, Mario Botta, Marcello Morandini, Richard Meier, Paolo Portoghesi, Arata Isozaki, Ettore Sottsass, and Carol Scarpa.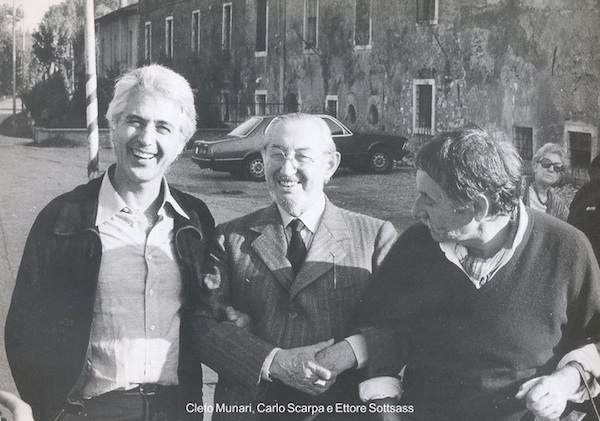 How did these pieces come to be created? Why?
I felt the necessity of creating a new concept of beauty not founded only on the classic stereotypes of our cultural education. I wanted to ask the most intriguing design minds that existed to create without limitations.
Can you describe your relationship with Carlo Scarpa?
He was a friend, a teacher and a life companion. I learned from him the taste of beauty and the inexhaustible search for the new.
What can you tell us about the spoons you and he collaborated on?
It took four years to have the drawings from Carlo Scarpa, but I enjoy every day of my life to have them on my table for lunch.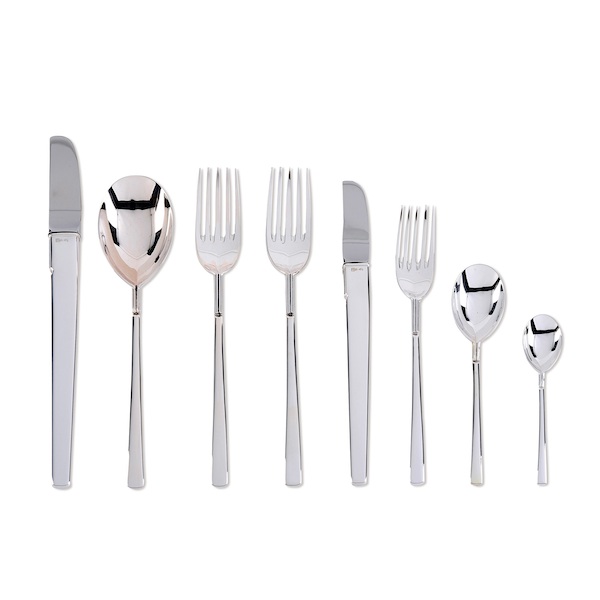 And the other architects? Why did you choose them, and what were the most interesting results?
I try to work with architects, not limiting the choice only to my taste. The more extravagant they were, the more I was attracted by them.
What did you collaborate on with Robert Venturi?
In the 1980s, he made some jewels for my collection.
Jewels, watches and silverware.
How were they to work with?
It was fantastic. I told them to design what they felt without any commercial restriction, and I think they enjoyed playing with gold, silver and glass.
What was the intent of your collaboration with them?
To created collaborations representative of our time and of our dreams.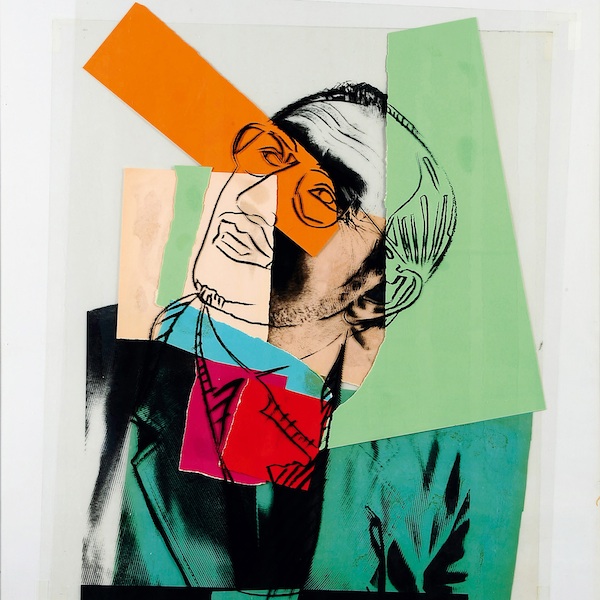 And Lawrence Ferlinghetti? How did you meet? The nature of that relationship?
I met Lawrence at the end of the 1970s when I went with my wife to San Francisco.
At that time, I had been fascinated by the books Lawrence had published by Kerouac, Ginsberg and Corso about the beat generation, with his prefaces and also his poetry.
And Saul Bellow? What did you learn from him?
I have always been a fan of Saul Bellow. Still today, I consider him the best writer of the 20th century. This is the reason I desire to share with him at least a small documentation for the next generations - a physical manifestation of his writing, by combining the visual mind of Oscar Tusquets Blanca with the literary mind of Saul Bellow.
Why did you choose to work with writers as well as artists and architects?
I have always thought that an artist is great in everything he does, even in those things he is not confident with. That is why, in my collections I have invited different kinds of artists, not only architects and designers, because they all have something important to tell us with manual arts. It is most interesting to me to have a poet design a table, a painter design a credenza and an architect design a spoon.
Calling all HuffPost superfans!
Sign up for membership to become a founding member and help shape HuffPost's next chapter