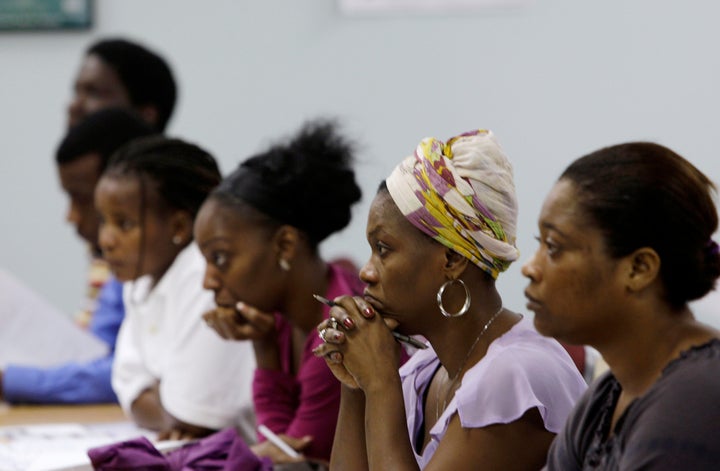 Cleveland is a challenging place. It has lost more than 50 percent of its population in the last few decades. When you arrive at the airport you notice gates sitting empty with no planes to unload. Storefronts downtown are boarded up. Unemployment hovers around 25 percent. The streets seem to have too little traffic. And winter is bleak, long and awfully cold.
Cleveland is not unlike other industrial cities that we've turned our back on through a disastrous mix of failed industrial policy, a tax system that rewards companies that export jobs overseas, regulations and public policy that reward financial gambling, and business that creates no real value at the expense of business that makes products that people can actually use, and politicians who have put themselves up for sale to the highest bidder.
Over the past two years, we've allowed banks to launch an additional attack on cities and neighborhoods already struggling with decades of decay, pulling the rug out from under homeowners who were already hanging on by their fingernails while Corporate America achieves record profits by not hiring unemployed workers.
But the sun does shine in Cleveland, and from the depths of a tragedy, a new model of revitalization and regeneration is being born.
Together these organizations collaborated on a business model that is designed to create community wealth in the city's poorest neighborhoods by:
• Leveraging procurement from local anchor institutions, like the Cleveland Clinic;
• Funding the development of a network of sustainable, worker-owned, community-based businesses linked to that procurement system;
• Developing a workforce skilled at democratic and participatory management; and
• Creating a new generation of leaders committed to rebuilding their communities.
"Many aspects of the Evergreen Cooperatives are modeled on the Mondragon Cooperatives of Spain. A remarkable success story in worker-owned enterprise, established by an activist Catholic priest in 1956 with the goal of lifting the Basque region of Spain out of the poverty it experienced in the aftermath of the Spanish Civil War, Mondragon has grown into a network of over 120 worker-owned cooperatives generating more than $20 billion in annual revenue and employing 100,000 workers. It is now Spain's fourth largest industrial and seventh largest financial group."

"A number of trips to Mondragon were organized by the Cleveland Foundation to give community leaders a chance to observe first hand how a successful large-scale cooperative operated. Like Mondragon, Evergreen hopes to inculcate a culture of 'solidarity,' not as it is defined by the tired slogans of the communist era, but in the sense of a deep commitment to collective wealth creation and well-being."
I had the wonderful opportunity to visit the first two businesses that were launched in October 2009: the Evergreen Cooperative Laundry and Ohio Cooperative Solar. The Green City Growers, a hydroponic greenhouse expects to break ground on the construction of a four-acre greenhouse this summer with its first crop ready for harvest in the spring of 2012.
The experience was remarkable in almost an endless number of ways, from the pride of workers who never in their lives imagined being the owners of a business to the extraordinary vision of Ronn Richard, CEO & President of the Cleveland Foundation, who has set the bar higher than anyone else when it comes to what we should expect from the foundation community.
Almost everyone we met was filled with hope. Surrounded by pain and suffering, they are undeterred in their belief that they'll be able to not simply rebuild some of the decaying housing stock, create a few thousand jobs, or stop the flow of wealth out of the community -- No, their vision is to return their city to a state of wealth and well-being, making it a place that families chose to remain for generation after generation.
In a world of partial solutions, incremental progress, competition for resources, small-minded ideas and the fear of big, bold possibilities, Cleveland has designed a solution that embraces all of its challenges at once and dares to say we can solve them.
Related
Popular in the Community