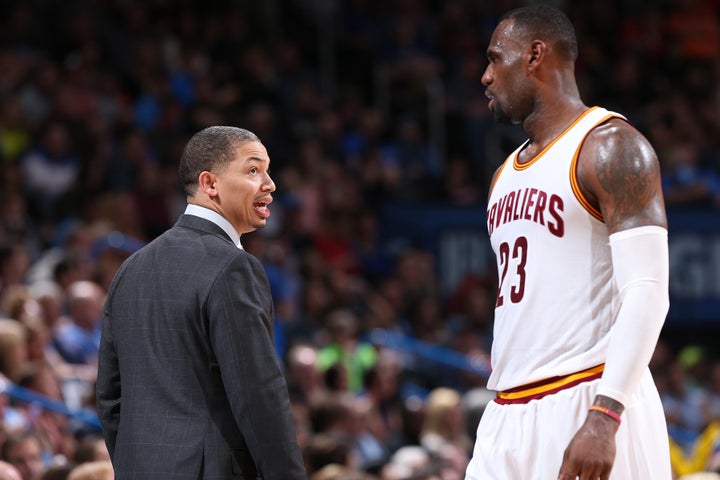 In sports, we like to toss the word "contender" out there like it's nothing. Win five straight and you're suddenly a contender, but lose four in a row? Time to hit the panic button!
In the case of the Cleveland Cavaliers, you could say we saw their demise coming. And, if you did not, you could say that it has officially arrived.
Late February in the NBA is known as a lull in the rigorous 82-game regular season. The All-Star Game electricity is firmly in the rearview mirror, college hoops take obvious precedent with March Madness on the horizon and NBA games naturally lose relevance. But February is also the point during the season when championship-caliber teams -- contenders, if you will -- tighten the strings and get everything in order for May and June. 
It's when the postseason picture begins to take shape and when the good teams are separated from the great ones. It's when the Golden States and San Antonios go into fourth gear and find success during even the most arduous stretches. 
The same cannot be said for the Cavs, however, who have lost three out of four, including a 14-point drubbing at the hands of struggling Washington, a game in which they were down 30 at one point sans LeBron James.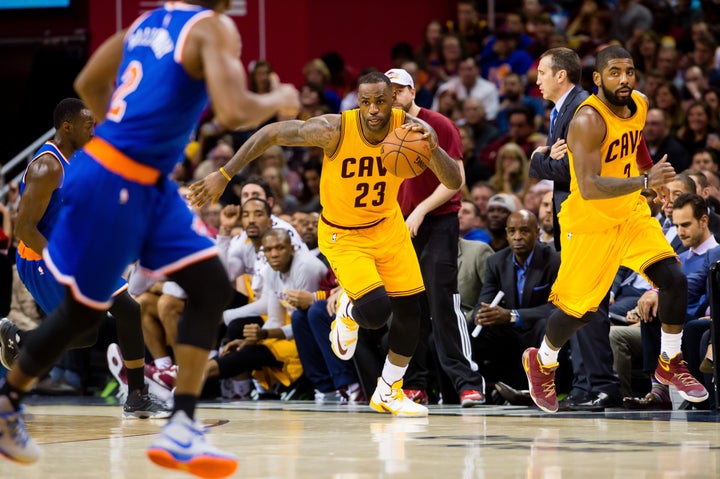 "It's 24, 25 games left in the year, and you talk about contending to be a championship contender, and you get blown out by a team," veteran swingman J.R. Smith told NBA.com Sunday night. "I mean, in their building, early game, after losing to the No. 2 team in the East, you come out and get thrashed. ... We can't do that. If we're serious about who we're supposed to be, then we can't do this."
What you also can't do in this league is lack an identity. Under David Blatt, the Cavs were a half-court-oriented team who opportunistically pushed pace, but preferred to run a slew of pick-and-rolls involving James and Kyrie Irving -- let them make a play, Blatt thought.
When he took over the gig in late January, Lue talked about employing an up-tempo style of offense and designating Kevin Love as the leader of the second unit when the other starters leave the floor.
"What I would like to do is get Kevin out early and let LeBron and [Kyrie] play," he said. "Then bring Kevin back with the second unit, and we can kind of run our elbow actions and slow the game down for Kevin. At times, playing fast, I guess he can get lost [in] the offense, so I got to do a better job of that."
Such a role seems further muddled now with the acquisition of Channing Frye from Orlando, a similar -- though much less gifted -- pick-and-pop artist to Love. More importantly, Lue wanted to imprint a lockdown defensive mentality.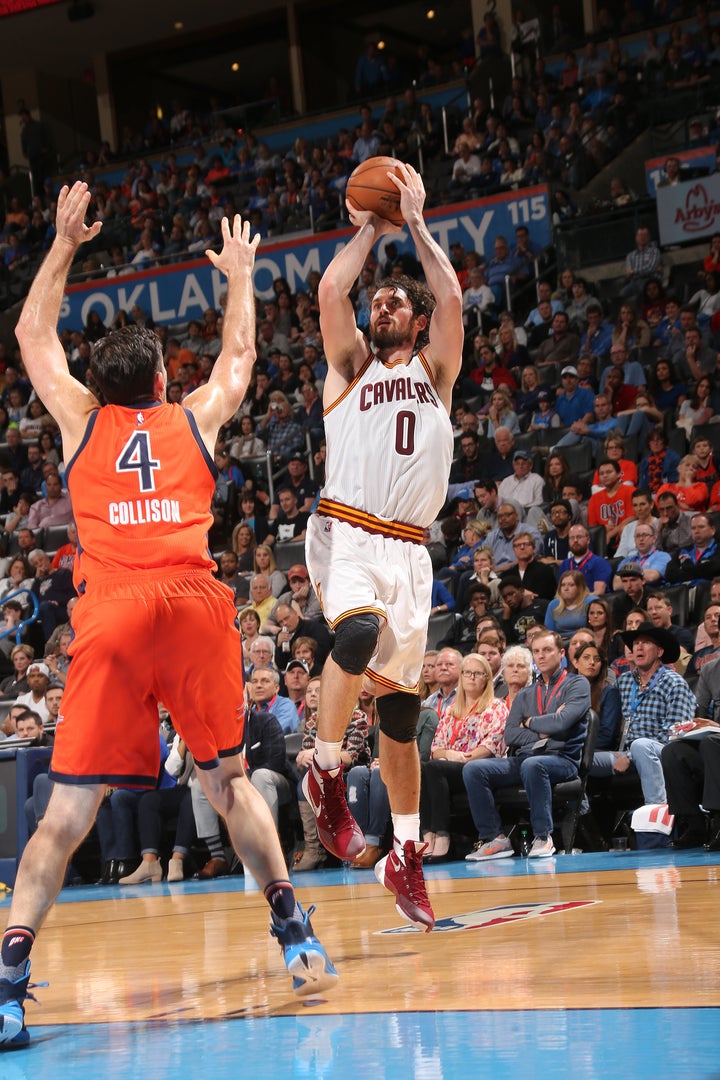 It's a philosophy that hasn't exactly worked out in the manner he expected. Under his guidance, the Cavs have fallen from fifth in the league to 14th in defensive rating. The offense has slipped a tad as well, and the result has been an 11-6 record, including losses to both Toronto and Boston, the second and third seeds in the Eastern Conference, respectively. For comparison, Cleveland was 30-11 under Blatt, the best record in NBA history for any coach to have been fired.
To be sure, LeBron's presence cannot be overstated, particularly amid the Cavs' current woes. Whether or not he remains the greatest player on the planet is debatable, but what isn't debatable is the tremendous impact he still has. James commands double-teams and he commands the best out of his teammates. And, some would say that so long as No. 23 is on the floor, Cleveland is a contender. 
But that simply is not true, not anymore at least. Not with the dominant fashion in which both the Warriors and Spurs are playing, and most certainly not with the way his team has played in the wake of Blatt's dismissal.
Calling all HuffPost superfans!
Sign up for membership to become a founding member and help shape HuffPost's next chapter