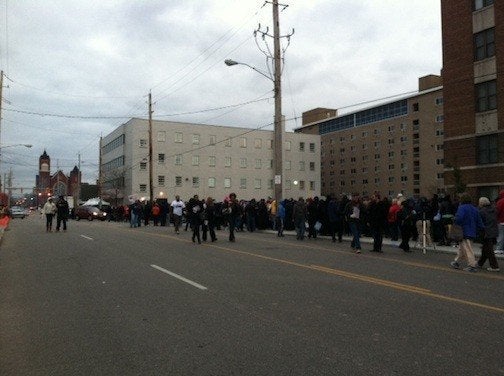 CLEVELAND -- Early voters here are waiting in line for more than two hours in the cold to beat the rush on Election Day.
Surprisingly, the scene feels more like a party than an agonizing wait. The Jackson Five is blasting from speakers set up on a street corner. Volunteers with various groups are handing out food and warm drinks -- Obama campaign volunteers showed up with 50 pizzas while HuffPost was here -- to try to keep people content as they stand in the 41-degree weather. A rap group is also walking up and down the line, rapping, "no more drama, vote for Obama."
Still, this is about getting your votes in, and some people have other places to be. Teresa, an older black woman at the front of the line, said she'd been waiting for more than two hours to cast her vote.
"I'm not amused," she said.
Still, Teresa said she appreciated that volunteers were handing out food. "Coffee, pizza, chips and all that stuff," she said.
A little further back, Julia Chen, in her early 40s, said she wasn't surprised by the long wait.
"Everybody's lives are different than they were before. Everybody's schedules are different ... I have to work until 6 on Tuesday," Chen said. "I don't want to rush."
Chen, who lives in the suburbs, said she also didn't mind the wait. For one thing, she said, she got to know the people next to her in line.
"When you first show up, you're like, 'holy shit,'" she said, but when you get up front, "You're like 'yay!'"
Indeed, the line can be breathtaking at first sight. Starting from the tail end, it runs for about a block, then around the corner for another two blocks, and then around the corner for about half a block.
"Jesus," one woman said as she walked up with a little girl.
"Tell me again why we're here?" another woman said to her friend.
Greg, a retiree who was leaving the scene as HuffPost arrived, said it was absolutely worth his two-plus hour wait to vote. He was smoking a cigarette to celebrate.
"If I die tomorrow, at least my vote counts today," he said.
None of the people HuffPost talked to said they saw anybody leave in frustration. A volunteer said he saw some leave earlier in the day, however.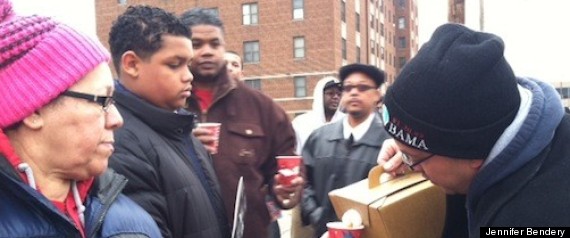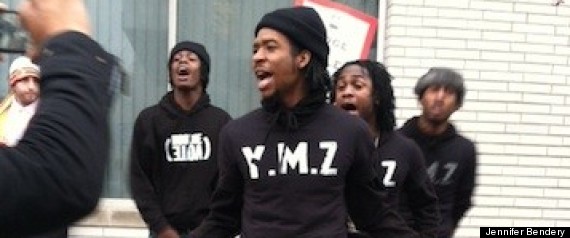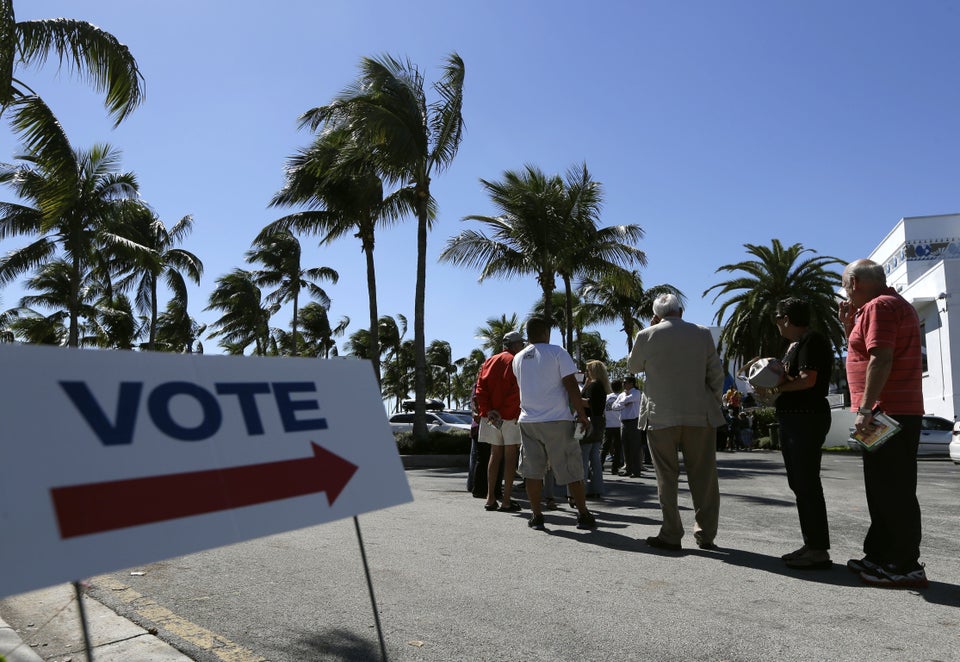 Long Lines For Miami Early Voting
Popular in the Community