CLEVELAND ― The last time Tymika Thomas' name appeared in newsprint was in connection with an elaborate 2012 robbery in the Cleveland suburb of Wickliffe in which Thomas and two accomplices stole numerous handguns and more than $30,000 in cash from a bookie.
Thomas, who knew the victim and was well aware that he kept a large amount of money in his home, took the man out for a night on the town while her partners broke into his house. Thomas and the man returned to find two armed robbers wearing ski masks. They absconded with the man's possessions and took Thomas as a hostage. The kidnapping was bogus, of course, meant to disabuse the victim of any suspicion that Thomas was involved.
"The judge called me the mastermind," says Thomas, now 42, dressed in a blue smock and a hair net that covers her thick blonde braids, before explaining her motive for the crime that earned her four years and nine months in prison — a sentence she completed last year. "We were all kind of in a rut, I had six kids and just lost my job, and we were just looking to get financially stable."
We are in the Evergreen Cooperative Laundry, located in Cleveland's Collinwood neighborhood on the east side of the city, a community that has long suffered from disinvestment. Despite her felony conviction ("Getting a job was my biggest fear," she says, "having to check that felony box"), Thomas is now a supervisor at the laundry, where she runs a crew that prepares packs of surgical linen for the Cleveland Clinic, the world-renowned hospital nearby.
Before you view her story as an anomaly at Evergreen Cooperative Corp. — which in addition to the laundry includes the urban farm Green City Growers and the solar panel and LED firm Evergreen Energy Solutions — note that more than half of the 211 employees at these Cleveland co-ops have been in prison at some point in their lives. In fact, offering job opportunities to Clevelanders like Thomas is why Evergreen exists.
"We're creating pathways into the economy for people who've been shut out," says Jessica Rose, an Evergreen strategy adviser.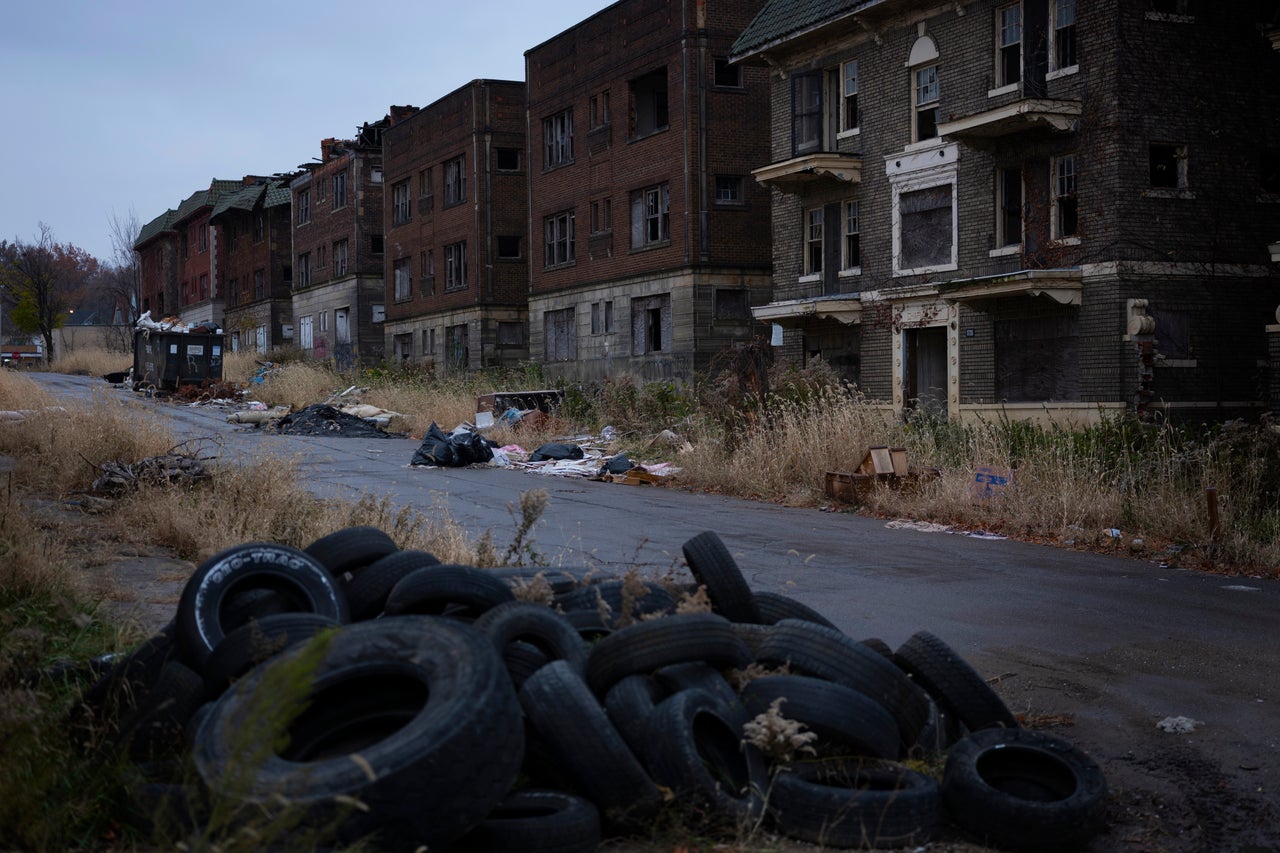 Launched in 2009 with $5.8 million from a variety of sources — including the city and the Cleveland Foundation, a philanthropic organization dedicated to improving the lives of Clevelanders — Evergreen's aim is not just to create employment opportunities for people living below the poverty line, but also to offer them a stake in their place of employment, as well as in the communities in which they live.
At Evergreen Cooperative Laundry, for example, Thomas is not just an employee. She's also one of the owners ― she has equity, she gets an annual share of the profit and she has a say in how the business is run. She is also taking part in a home purchasing program in which Evergreen helps its owner-operators secure low-interest mortgages on formerly distressed properties that have been refurbished by the Cleveland Housing Network, a nonprofit that tackles housing challenges for underserved communities.
The cooperative's mission, however, is bigger than just helping its owner-operators, says Brett Jones, Evergreen's executive vice president. Workers who become shareholders and homeowners are stabilizing their communities.
"If you think about it as a microeconomy, the more you have people reaching economic parity, the whole community does better," says Jones, referencing Evergreen's target area of Greater University Circle, a collection of seven distressed Cleveland neighborhoods with high poverty levels. "Because you have more people spending money at local businesses, which would then have to hire more people. There's a tertiary economic impact that we expect to have."
To become an owner-operator at Evergreen, pre-existing co-op members vote prospective members in. Each member has one share and one vote. Those who are voted in (the vast majority of those nominated in the most recent elections) pay $3,000 for their share. The fee is paid through payroll deductions at $0.50 an hour, although members begin to accrue the benefits of being an employee-owner the moment they're elected. Of the 211 people currently working at Evergreen, 137 are owner-operators. After nine years in existence, Evergreen admits it still has a long way to go — its original goal was 1,000.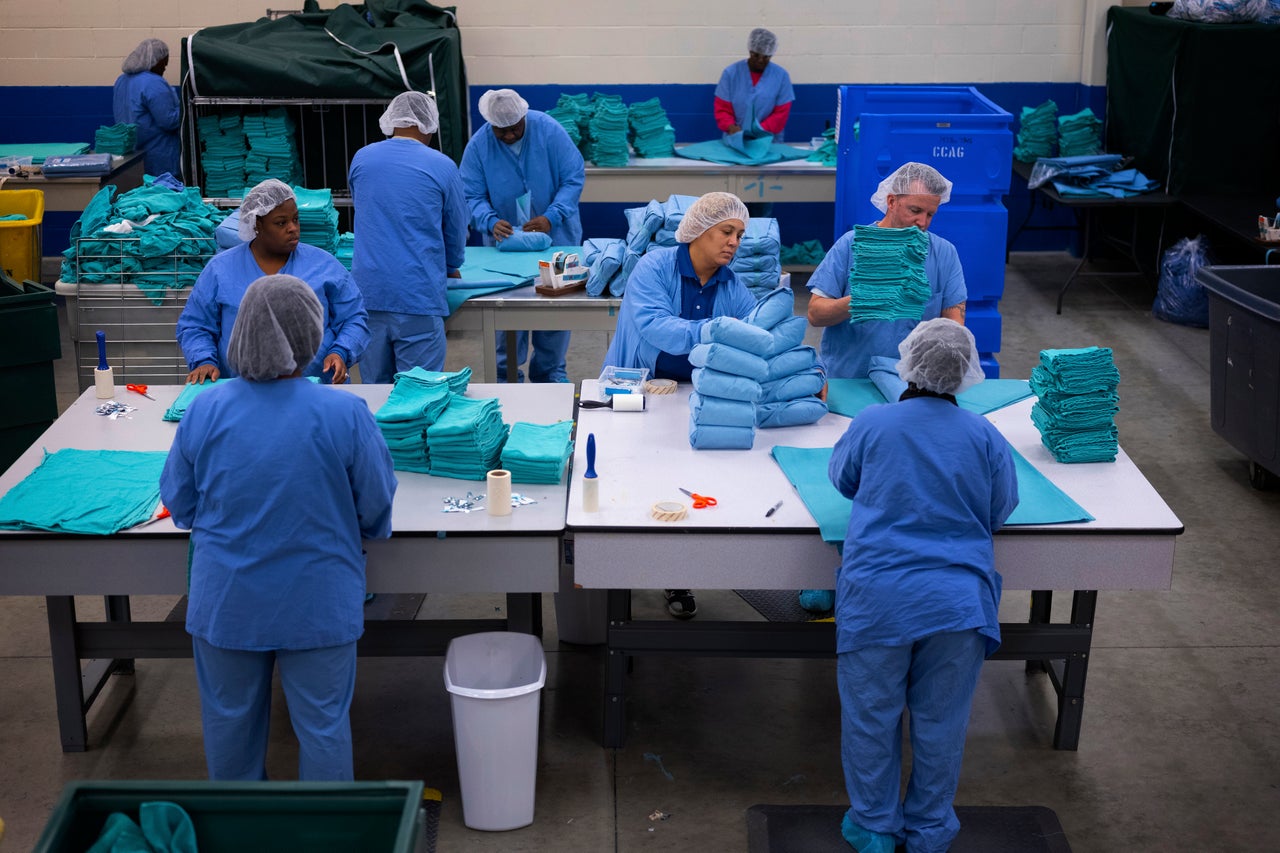 On Nov. 13, Evergreen launched the Fund for Employee Ownership with the aim of creating 10 new owner-operated businesses in the Cleveland metro area over the next five years with 600 additional owner-operators. With patient capital ― in other words, funding from investors who have no expectation of turning a quick profit ― raised from regional philanthropies, the fund will seek to acquire small- to medium-sized family businesses whose owners are approaching retirement and convert those businesses to the co-op model.
"Very few family-owned companies have any succession plan," says Rose. "It's typical for there not to be an heir because the kids aren't interested, which will result in a private equity sale, being acquired by a competitor, or, sadly, the company just closing down.
"Nationally, with the baby boom generation retiring, there are millions of small businesses reaching that stage," adds Rose. "It's scary to think what would happen if those businesses just went away. You'd see a worsening of the type of disinvestment that Cleveland has seen over the last few decades."
There is strong bipartisan support for expanding employee-ownership opportunities in the U.S., says Nathan Schneider, author of a new book that covers the rising trend of cooperative businesses. He points to congressional passage in August of the Main Street Employee Ownership Act, which encourages lending to small businesses interested in converting to a co-op or an Employee Stock Ownership Plan.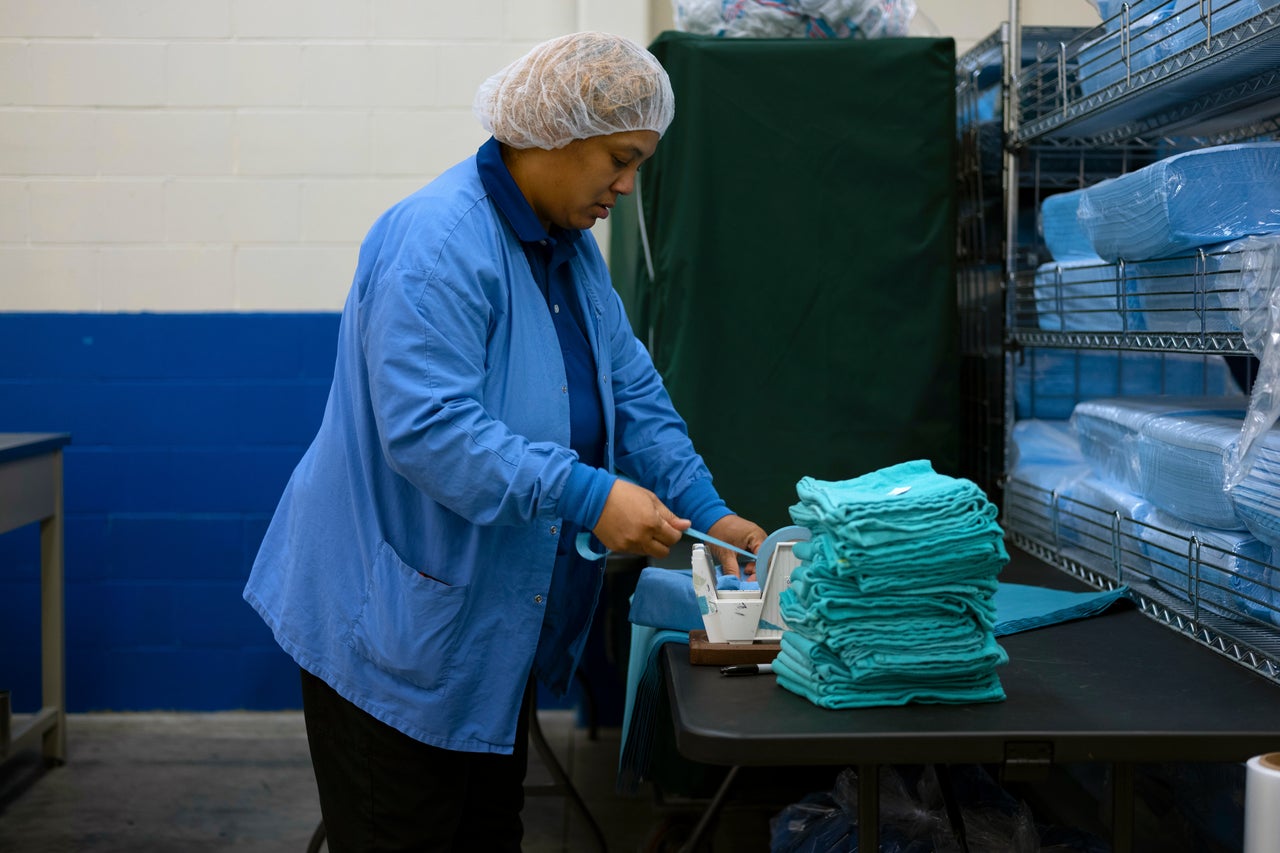 "For Republicans, [supporting employee-ownership] is about expanding entrepreneurship," Schneider tells HuffPost. "For Democrats, it's about democratizing wealth and making sure people receive a fair cut of what they're producing. ... These co-op models are right in line with Thomas Jefferson envisioning a country of small landholders ― a world in which people really do reap the benefits of their work and the society that they're a part of."
For people like Thomas, the co-op is simply a model that will provide more opportunities for a fresh start, beyond bringing home a paycheck.
"I really needed to show everybody that knew what happened that that isn't me," she says as she folds a stack of green linens that will soon find their way to an operating room at the Cleveland Clinic. "I'm a supervisor now. I turned my life around. And I'm doing things the right way this time."
For more content and to be part of the "This New World" community, follow our Facebook page.
HuffPost's "This New World" series is funded by Partners for a New Economy and the Kendeda Fund. All content is editorially independent, with no influence or input from the foundations. If you have an idea or tip for the editorial series, send an email to thisnewworld@huffpost.com
Popular in the Community