Contributed by Travis McVey

I was thinking about naming this article "Once You Start Giving, You Won't Believe What Happens Next," but … yeah, we've all seen that headline before. It's the kind of clickbait style you've seen hundreds of times, probably in the last week alone. Just like you, I cringe when I see those types of headlines.
Except in this instance, probably the only instance I can imagine, it's absolutely true.
Abe Lincoln said it pretty well: "To ease another's heartache is to forget one's own." I believe that's spot-on. In my own case, being involved in charitable efforts has enriched my life in ways that I can't begin to describe. The power of giving is truly one of the most powerful things I've ever experienced.
This time of year is known as the Giving Season. November 28, in fact, is known as Giving Tuesday (check it out on Twitter using the hashtag #GivingTuesday), and December 30 and 31 are actually the biggest charitable giving days of the entire year.
So since we're into the Giving Season, I hope you'll do two things:
(1) Think about giving to a charity that supports our nation's veterans, who voluntarily give to all of us by virtue of their service, and
(2) research the charity before you give to make sure it deserves your dollars (there are thousands of charities out there; I'm sure that you, like me, want your dollar to work its hardest).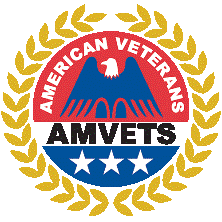 One charity that I support through my work with Heroes Vodka is AMVets, which is the nation's largest and oldest congressionally-chartered veteran's service organization. They've been a nonpartisan advocate for veterans and their families for more than 70 years.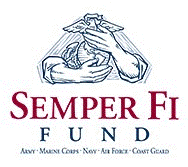 Another charity I love and support is the Semper Fi Fund, which provides immediate financial assistance and lifetime support to post-9/11 combat wounded, critically ill and catastrophically injured members of all branches of the U.S. Armed Forces and their families.
Among the many things that make Semper Fi Fund awesome is that the charity watchdog groups give them their very highest rankings: four stars from Charity Navigator and an A+ from Charity Watch. In addition, Guide Star recognizes the Semper Fi Fund as a Platinum-level participant, which means they have an exceptional commitment to transparency.
All of which adds up to the best news of all for anyone donating to them: 92 cents of every dollar goes directly to benefiting service members and their families. (And if you're inclined to donate to them, your dollars will work twice as hard as part of their year-end Double Down for Vets matching program; get all the details at semperfifund.org/donate.)
Something else that is awesome about the Fund is their efforts don't end when a service member leaves the hospital. "Semper Fidelis" means "always faithful," and they are. They stay by an injured service member and family for a lifetime, if necessary, as they provide hope for the future and enable post-traumatic growth for so many affected by PTSD. They also have a number of powerful and effective reintegration programs to help service members transition from the military back into their communities; I hope you'll check them out.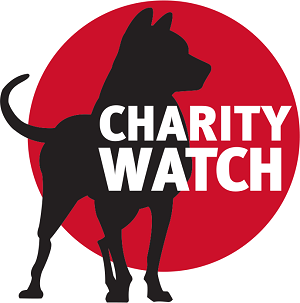 Once you've chosen a charity to support, be sure to research them thoroughly. Their website is, of course, a great place to start, but there are a number of organizations that review and rate charities so that you know the dollars you donate are working as hard as possible. Charity Watch and Charity Navigator are two of the very best out there.
Donating is just the first step. Once you've chosen a worthy organization and sent them your support, keep an eye on them. Sign up for their newsletter, keep track of their efforts through news alerts on their website, spread their message to your friends on social media and get to know the real-world impact your money is having on the lives of the people served by the organization.
That's where the real reward is. The stories of hope and courage and the smiles on the faces of these people are vivid indicators of the impact your support and your thanks has on them. When you read those stories and see those smiles, you'll not only know the impact your support is having, but you'll feel part of a larger community, and rightly so. We are all Americans, and we are all here to serve each other.
Happy giving season, happy holidays and I hope that you and your family enjoy a very happy and healthy 2018 and beyond.
__________________________
Landmark Life Coaching's (www.landmarklifecoaching.com) Mission is to honorably and respectfully serve courageous groundbreakers and transitioning veterans to persevere in defining and executing their future by providing an atmosphere of comradery and trust that honors their dedication and commitment. This will empower our clients to feel whole, honored, respected and fulfilled in defining and living their life purpose.
Charlie Mike Podcast (www.charliemikepodcast.com) is where our Nations Combat Veteranpreneur's talk about how they transformed their combat experience into a groundbreaking entrepreneurial success. We will discuss their experience in relation to what I have defined as their VisualReality; their personal vision of building a successful business leveraging their combat experience to bring the core strengths of a combat veteran into the entrepreneurial realm.
Dwayne Paro - Veterans Coach/Podcaster/Speaker/Writer
Calling all HuffPost superfans!
Sign up for membership to become a founding member and help shape HuffPost's next chapter
This post was published on the now-closed HuffPost Contributor platform. Contributors control their own work and posted freely to our site. If you need to flag this entry as abusive,
send us an email
.