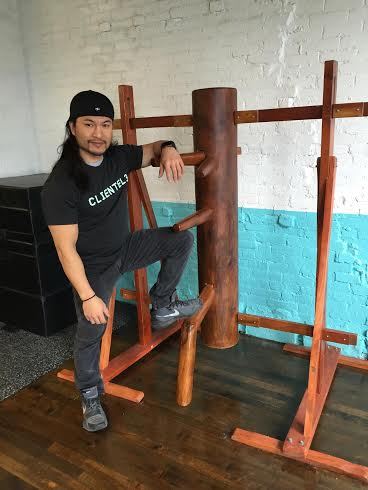 Posh, exclusive, sexy - not the adjectives you'd expect of a fitness training facility, but that's exactly what CLIENTEL3 is. CLIENTEL3, also known as C3, located on Boylston Street in Boston's Back Bay celebrated their grand opening this week with an invitation only VIP event for the Boston elite who currently train with the owner of the club, a twenty year industry veteran, Chi Bang. Chi says he wanted to create a training atmosphere the likes of which Boston has never seen. Extra attention was paid to every detail, from the hardwood floors, to the custom built storage areas throughout, to the mirrors illuminated from behind with colorful lighting, giving the entire gym a warm purple and blue glow. The celebratory champagne was barely poured and CLIENTEL3 already had a long wait list of celebrity clients, proving that perhaps Chi Bang has actually created a club unlike any other in the city.
What makes CLIENTEL3 so posh, so exclusive, so sexy? Here you go...
No Selfies: The first thing you will sign when you enter the doors of CLIENTEL3 is a No Photo Policy Agreement. Interestingly, the club is so sexy that the first thing you want to do when you're inside is take a picture. However, photos will get you booted from the club permanently, and if you are like many, you waited far too long to get an invitation to join, so you just aren't willing to risk your membership by taking a photo. Chi points out that the No Photo policy is to protect clients who seek out his gym as a sanctuary where they can work out without being disturbed by guests looking for photos or autographs. Many of Chi's clients include A-list celebrities visiting the city, as well as Boston athletes who visit CLIENTEL3 for a peaceful workout without oglers.
Diversity: Yes, CLIENTEL3 has all the cardio and weight lifting equipment you'd expect at any gym. Beyond that, however, the facility is equipped to train all different types of fitness regimens including CrossFit, Yoga, Barre, Pilates, Jiu Jitsu, and Wing Chun. Some of the equipment which you likely won't find elsewhere includes a wooden practice dummy, steel maces, a Pit Shark, battle ropes, plyo boxes, and Jacobs Ladder. Chi Bang says that having trained in traditional gyms for twenty years, he was anxious to have a wide assortment of equipment in one place so that the clients could benefit from a variety of work outs. Said Chi, "People tend to stick with their fitness regimen when the trainer has the ability to mix up the work outs. Most gyms only cater to one type of work out, but at CLIENTEL3 we offer everything."
Skilled Trainers: In addition to Chi, CLIENTEL3 currently has five additional trainers at his Boylston Street location. Hundreds of applicants applied for his two recent job openings but most were unwilling or unable to complete the six month intensive internship required for the position. Chi says that he's hard on his trainers, but they appreciate it because they offer value that very few other trainers in the industry can offer. Chi and his team are experts in fitness, nutrition, and overall health management. Chi says that the big benefit for him in having his own facility is that he can raise the bar as far as his trainers go, plus the entire team is now in one place so that they can further share ideas and techniques in order to further push the envelope when it comes to fitness training excellence.
Exclusive: Unlike many businesses who say they are exclusive, CLIENTEL3 really is. They don't advertise. They don't offer free tours of the facility. They don't guarantee that you can train there just because you apply. They also don't have a membership program. You pay as you go. Chi says that he's not interested in having hundreds of clients who pay monthly and never show up, as is the case with most gyms. Instead, his clients pay for results. If they are no longer interested in results, there's no contract, they can leave. Chi Bang says that the exclusivity of the club is not arrogance and it's not a marketing gimmick. He says that by offering a private, discreet, training facility, CLIENTEL3 is better able to cater their services to their core clients. Chi says that their perfect client is someone who cares about their health, hires a trainer because they truly appreciate accountability, and who respects that the CLIENTEL3 studio is a sacred sanctuary for others who are simply there to achieve their own fitness goals in private. The easiest way to become a client of CLIENTEL3 is to be referred in by a current member or to be invited in by Chi or one of the other trainers. For everyone else, you will have to wait on the list for an opening.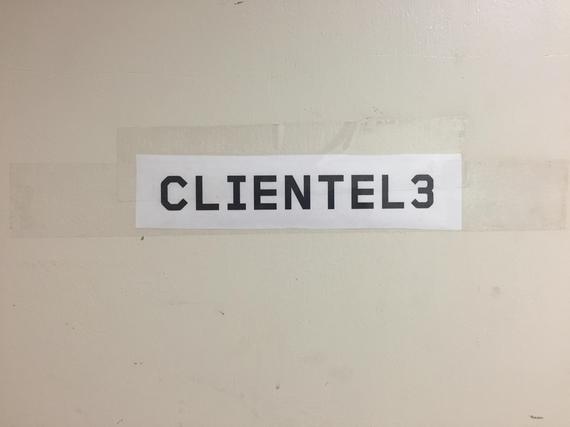 Interested in taking a peak for yourself? Studio tours are available by appointment for $25, which is applied toward your first training session should you be accepted into a training program. Call CLIENTEL3 at 508-264-4074 or email Yen at yen@chibangbodies.com. When you arrive at CLIENTEL3 for the first time, you will come to a sketchy looking white door with a CLIENTEL3 sign taped to the front. You will think to yourself, "This cannot be it." Rest assured, it is. Open the door and step into something like you've never experienced in fitness.