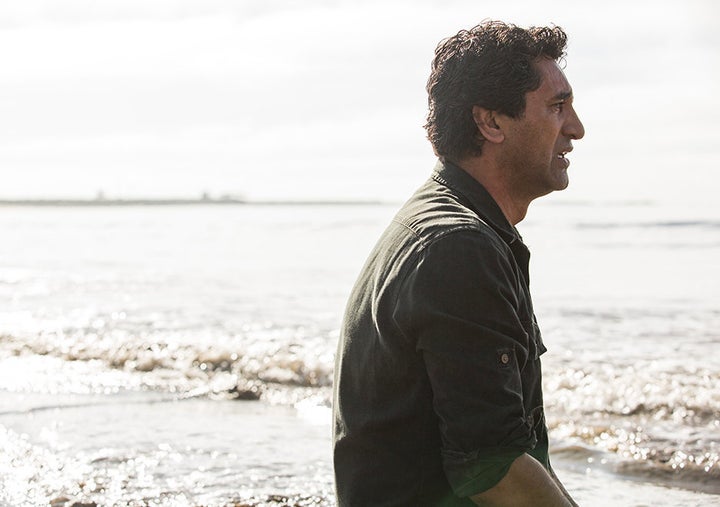 Season 1 ended with the survivors attempting to escape the zombies at sea, but -- spoiler alert -- things aren't going to go as planned. Showrunner Dave Erickson already teased that the series is amping things up for the new season, and Cliff Curtis, aka Travis, expanded on that to The Huffington Post. The actor said the show "feels like we're in a war zone at the beginning of the season," and the scripts show "no sign of slowing up."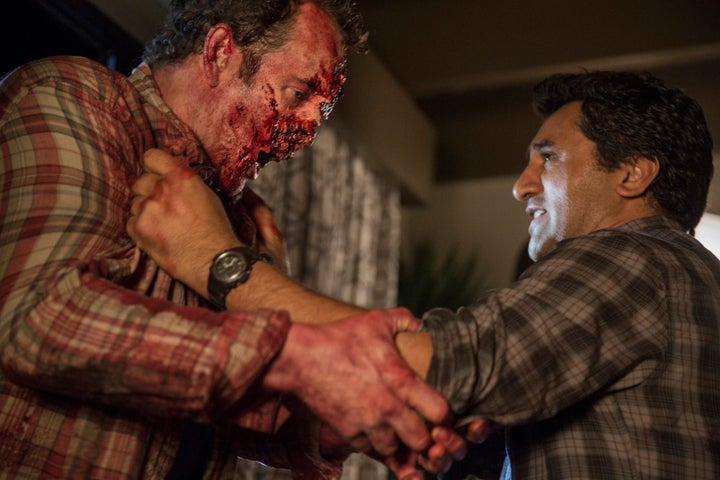 For those who can't wait for "Fear the Walking Dead" Season 2 to premiere in April, the cast is appearing at the 33rd annual PaleyFest in Los Angeles, which kicks off Friday, March 11. ("Fear the Walking Dead" is there March 19.) Though Curtis said his event experience for "Fear" consists of just one Comic-Con so far, the actor added he's looking forward to "great things" from the TV celebration and chatting about the show during the "Fear" panel.
In regard to the upcoming season, Curtis opened up to HuffPost about what fans can expect, shared his thoughts on a popular "Fear the Walking Dead" theory and even answered some mysteries from Season 1 ... yes, including if Nick will ever get a new outfit.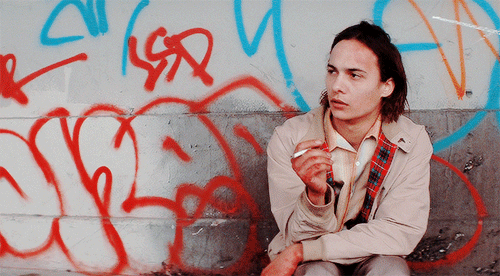 What can we look forward to in Season 2?
Season 1 was really about the slow burn -- how much people weren't really up to speed, how to deal with the situation -- so we kind of turned the corner by the last episode of Season 1. Season 2, we all know what we're in for. We're out at sea, and we're not the only ones out there, basically. There's a whole bunch of people who have the same idea as us. I'm having a great time with the new script. There's no more slow burn. That's done with. And a lot more going on.
What's the biggest difference from last season?
The opening of Season 1 is like a flu going around. The biggest event is, like, how many kids arrive at school on the school bus. Nick is talking crazy talk about something he's seen, but that's about as action-packed as our episodes were in Season 1. We jump right in there at the beginning of the season, and it doesn't seem to be slowing up.
Travis goes through a huge loss when Liza dies. How does that affect him in Season 2?
I don't think Travis is ever going to come back to what he was after that moment ... Who we were in Season 1 is now irrelevant. We haven't got jobs. We haven't got a home. I think you're going to see the characters transform in ways you wouldn't necessarily see coming.
Fans online keep wondering why Nick wears the same thing every day. Will he ever change his outfit?
Yes. Will Nick ever change his clothes? Yes. I think so.
I think so. I love Tobias. I pitched the idea that Travis goes back to their home territory to find Tobias, but that's what I'd love to see at some point in the future.
Nick sees the zombies before anyone and then ends up in the hospital. Because of this, a lot of people think "Fear the Walking Dead" could all be his dream. Could the zombies just be in his head?
Oh, wow, that's a wild idea. Yeah, I think that's quite possible, [but] I don't think so. I think that's pretty good, but that wouldn't necessarily be enough to explain all of the moments where Nick's not involved, and all of the relationships that transpire, but I totally see that as a valid from Nick's point of view. Yeah. Totally.
In Season 1, you fix a leak and tell Madison it saved you $300. But, really, would that leak actually cost $300?
[Laugh] I think it's like a $150 callout to some places in LA to get something done -- just to have them set up without doing anything. It depends. I don't know how fast. But yeah, you could easily pay 300 bucks for what Travis did because he had to replace a broken thing. He had to pull it all apart and put it back together.
You're starting the season on the water. Will there be zombie sharks?
What a fantastic idea. I think that's a great idea. I think we should pitch that.
It'd be cool. It'd be like "Zombie Shark 3" or something.
"Fear the Walking Dead" Season 2 premieres April 10 on AMC.
"Zombie Shark 3" ... coming soon ...
REAL LIFE. REAL NEWS. REAL VOICES.
Help us tell more of the stories that matter from voices that too often remain unheard.
BEFORE YOU GO
PHOTO GALLERY
"Fear the Walking Dead"