To say Andrew Agcaoili and his friends like to add a little adventure to their lives is a bit of an understatement. What they do for fun makes our palms sweat.
Agcaoili (aka Shibby Stylee), who was born and raised on the Hawaiian island of Oahu, documents his friends' thrill-seeking antics in his amazing YouTube videos. His latest features them performing heart-stopping cliff dives from a recent trip to the neighboring Big Island.
"It's just my friends, doing what they love, I go out and capture it," Agcaoili, 23, told HuffPost. "I have really awesome friends with amazing talents."
Agcaoili, a self-taught "outdoor action sports photographer and filmmaker," notes that none of his friends, who he calls "The Bomb Squad," are professional athletes, but they are experienced rock climbers, surfers or college divers.
"We try hard to be as safe as possible," he said. But "it's a risk everyone's willing to take. It's no different than surfing or driving in a car. More accidents happen on the road." While most of what they're doing is not illegal, authorities sometimes shut them down because of safety risks.
While they're certainly having a blast, Agcaoili says it's not all fun and games. The cliff-diving video took about six days of shooting from dawn till dusk -- with four cameras -- plus about 40 hours of editing.
Now just imagine the logistics involved in the epic -- and terrifying -- rope swing they rigged on Oahu last year: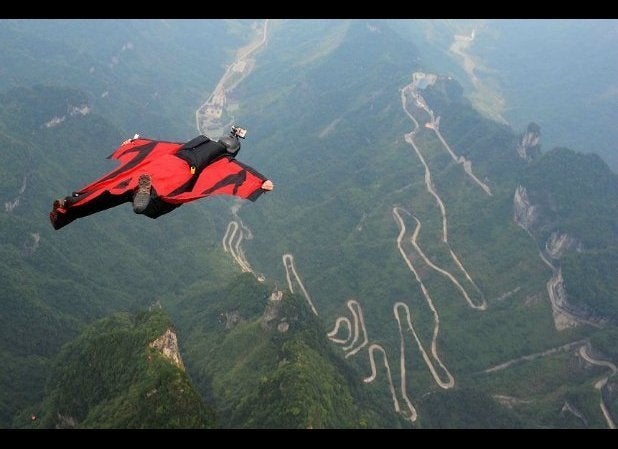 The World's Most Extreme Sports Competitions