People travel for many reasons. Some want to escape, to live life as they never would in their day-to-day existence. Others want to channel who they really are, while still others want to get back in touch with who they once were.
These pursuits often lend themselves to activities on vacation that you never thought you'd do, or never thought you could.
"What the heck, I'm on vacation," you think. So you order the ostrich at the restaurant, pursue a star-crossed romance, rock an exotic wardrobe, get loose with the credit card, or try an extreme activity, like cliff jumping.
Cliff jumping makes its way onto many a traveler's bucket list. It's free; it's social (fear can be quite bonding); it's practiced all over the world (picture local kids laughing as tourists belly flop); and it seems to always involve a gorgeous locale and a prime photo op. Plus, the adrenaline rush leaves most people reinvigorated and revitalized -- ready to face whichever vacation reality they choose.
Below, 11 places around the world where you can reach new heights by plunging to new depths.
Ariel's Point, Philippines
CORRECTION: A previous version of this post mislocated Ariel's Point on the Philippine island of Boracay.
Related
Before You Go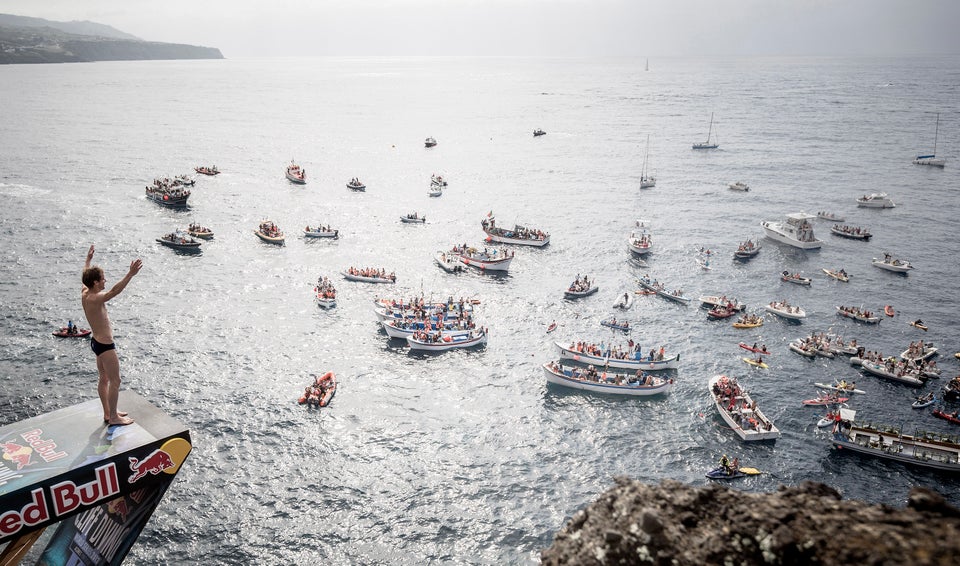 Gary Hunt Cliff Dives In Portugal