This beautiful home in Solvang, California was designed by architect Cliff May, the man known as "The Father Of The California Ranch Home." According to the original listing, current owner architect Barry Berkus, FAIA has lovingly restored the ranch home and added special lighting to showcase his art collection. It has four bedrooms, five bathrooms, a pool, and sits atop a 1.6 acre lot on Alisal Ranch in the Santa Ynez Valley.
Remarkably, May didn't go to architecture school and wasn't registered as an architect until a year before his death (in 1989), thanks to a special designation from California Governor George Deukmejian. Still, the ubiquitous ranch-style home is traced back to him and the thousands of properties he built. Hat tip to Rancho Style for giving us a clue into May's design inspiration:
A descendant of an early California Spanish family, he was raised on a San Diego ranch. Considered by many to be the father of the California ranch-style house, May is noted for combining the western ranch house and Hispanic hacienda styles with elements of modernism. His approach called for houses to be built out instead of up, with the continual goal of bringing the outdoors in.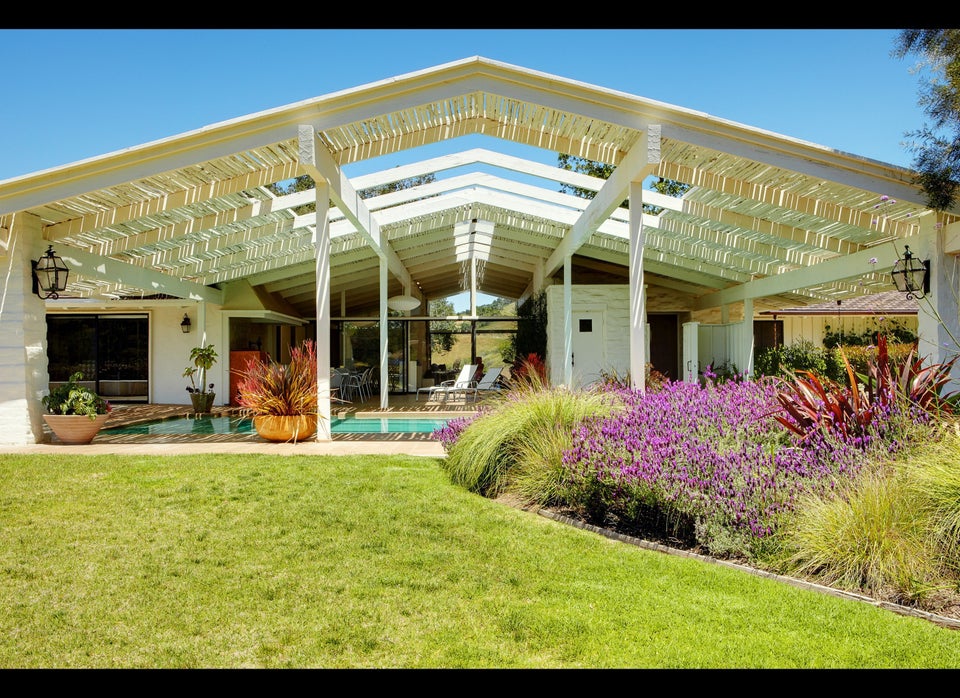 Cliff Mays Home
Related
Popular in the Community