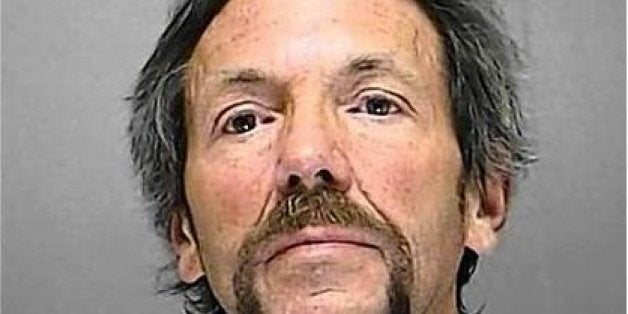 A father's alleged family field trip to meet an underage girl he wanted to have sex with ended with an arrest.
Police say 64-year-old Cliff Oshman of Daytona Beach, Fla. had been chatting for months with what he thought was an underage girl looking to have sex with him. What Oshman didn't know was he was actually chatting with an undercover officer, The Orlando Sentinel reported.
In March, Oshman allegedly posted an online ad saying he "was looking for someone to add to his cozy family and that the age of the person did not matter."
An officer responded, posing as a 14-year-old girl to whom Oshman would eventually send nude photographs, along with pictures of he and his family.
In the arrest report, Oshman is said to have written emails detailing his fantasies to the officer, including thinking about the girl while having sex with his wife, according to The Daily Mail.
"When people discover we are lovers, and find out your age, there will certainly be a scandal," Oshman is accused of saying to the officer online. "We need to make a plan to handle it OK ... I sincerely would love you to be in my life."
Oshman got more than a scandal, however, when officers say he finally made plans to meet with the girl last Friday.
The man allegedly brought his wife and young daughter to a supermarket where the two would-be lovers planned to meet. Instead, he met with police.
"The wife and daughter were given a ride to the police department and during that ride [his wife] told detectives that the defendant and she were supposed to meet a 14-year-old girl for sex," the report said.
Oshman was arrested on felony charges, including using a computer to solicit sex from a child, traveling to solicit sex from a child, and transmitting images harmful to a child.
It is unclear at this time if Oshman's wife will face charges.
In 2009, an undercover officer arrested 48-year-old Anthony Taylor of New York for allegedly planning to have sex with what he thought was a woman and her 14-month-old baby. In internet chat rooms, including one called "Start them Early," Taylor detailed his plans with the two:
"We can lay around in bed all day playing and having fun... all three of us... What will you two girls do for me?"
Taylor was arrested at a Dunkin Donuts where he had hoped to meet the mother and infant.
REAL LIFE. REAL NEWS. REAL VOICES.
Help us tell more of the stories that matter from voices that too often remain unheard.
BEFORE YOU GO
PHOTO GALLERY
Dumb Criminals: Mugshot Gallery