He fell 100 feet off a seaside cliff. Then was bitten by a venomous snake. As the tide rushed in. While his mother sat at home nearby, wondering why a rescue helicopter was flying overhead.
The string of misfortune may make Brock Leach the unluckiest 14-year-old in England. But he survived his terrifying ordeal, thanks to a dose of good luck, and a lot of help from his older brother.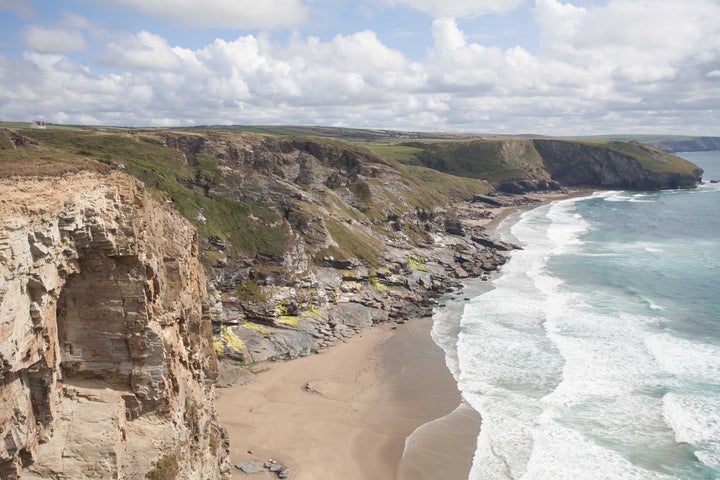 Josh was "frightened and shocked," but scrambled down the cliff and found his younger brother conscious and moving on a ledge. The tide was coming in.
"I got him out of the way to a higher ledge because the sea was coming in," Josh said. As he helped his brother climb higher on the cliff, Brock reached out to grasp a rock. Pain shot through his hand.
Their mother, Tracey, said she heard the rescue helicopter overhead, but didn't realize her son was affected until Josh came home to say, "Don't worry, mum. It's Brock, but he's OK."
Brock's pelvis was broken and he had severe bruising. He was treated with anti-venom for the snake bite. He was released from the hospital the next day.
The boys' mother told the Cornish Guardian that she was proud of her sons for keeping their cool in a terrifying situation.
"It could have been a lot worse," she said. "He had a very lucky escape."

Popular in the Community