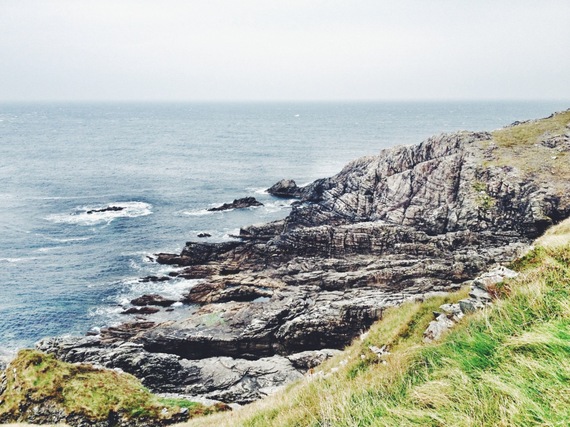 When you arrive at Malin Head, you might feel that you have landed at the very edge of the world.
The intense wind will knock you over if you are not careful. Best to stand with your back to it and brace yourself as you look out and wonder how ships have navigated these rocky shores for centuries.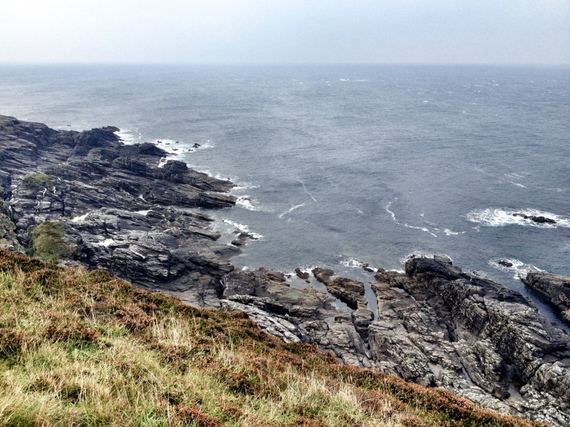 We are at the most northerly tip of Ireland, at the edge of the Inishowen penninsula, which somewhat ironically, is not in Northern Ireland. County Donegal is part of the Republic of Ireland and it is without a doubt the wildest part of the Emerald Isle. It is also the least visited.
Here you can walk along the cliffs without paying admission fees or encountering any restrictive fencing.
However, you go at your own risk. Our guide pointed out a cross along the way, marking the life of one who underestimated the power of strong gusts at the edge of a cliff.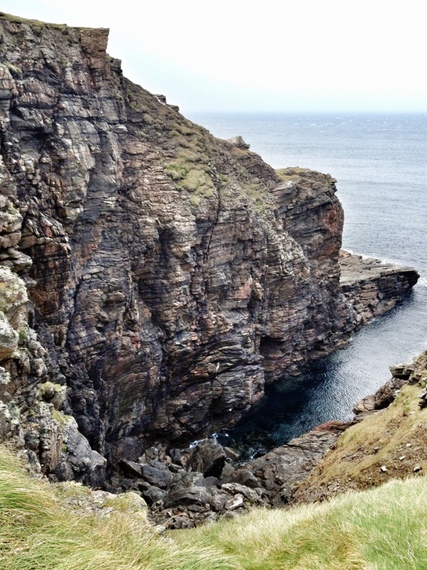 It takes us about an hour to walk to the furthest point on Malin Head, but we are stopping often for pictures. We all want to capture the majesty of these views, so we can show all our friends on Instagram where we've been today. Otherwise, who would believe how beautiful it is?
Towards the end, I start to walk faster, because the sun, which has played peekaboo with us all day from behind massive cloud cover, is now dropping lower. I want to be sure to make it to the end and back before it falls beyond the horizon.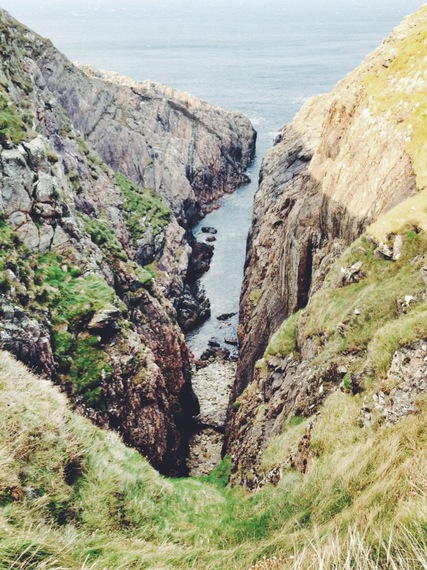 I reach the end, standing with my face towards Newfoundland, and envision all those who left Ireland from this very place, in search of a better life.
During the seven years of The Great Famine, (called "The Great Hunger" in the Irish language), one million people emigrated from Ireland.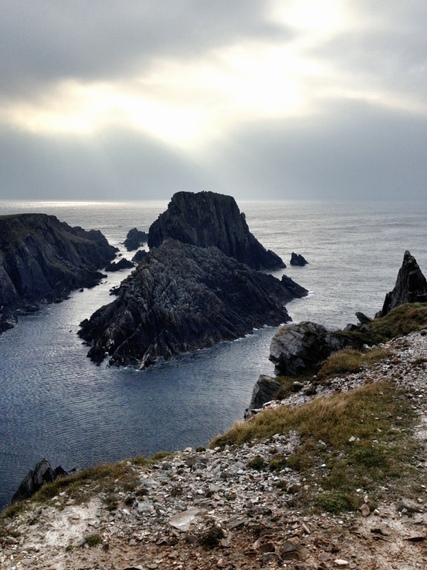 I have a hard time imagining being willing to face the long journey to an unknown world on a stormy sea, especially when behind me, there are green patchwork fields and happily situated cottages.
But only those who have been truly hungry, or seen their children hungry, can know and understand the lengths to which one might go to in order to find a better life.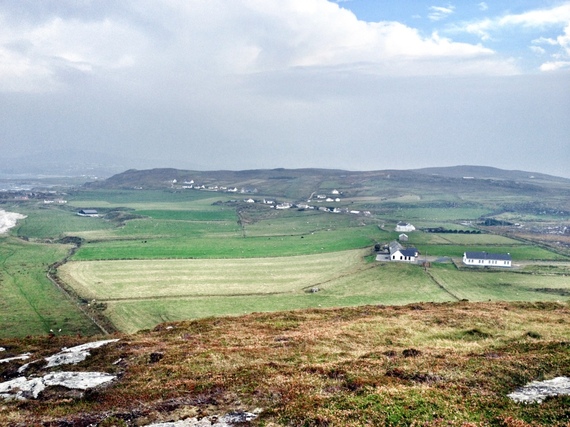 I am almost the last person to leave the end point of our walk. When you stand at the edge of world, dwarfed by the wideness of the horizon and the severe drop from cliff to sea, you can not take in the experience with just one look and a few photographs. I need longer, and I find myself reluctant to leave.
I wonder at how it changes with the seasons. The light shifts dramatically several times during our few minutes there as the wind blows the clouds across the sky, changing the appearance of the water and the rocks.
Finally, I turn around and walk back along the cliffs with the ocean on my left and the land stretching out on my right. We are not stopping at all this time, because we need to move along to the next stop on our itinerary. I draw deep breaths of this Northern air. The hurrying makes me giddy and I could almost run and spin silly through the fields back to the beginning of our walk, but for the fact that I'm traveling with a group of 20 people, all of whom I've only met a few days ago.
We are becoming fast friends, however and one gal looks at me and asks, "Wouldn't you love to live in that little cottage on the hill and be able to look out from this place all year long?"
"Oh yes, I would like that very much."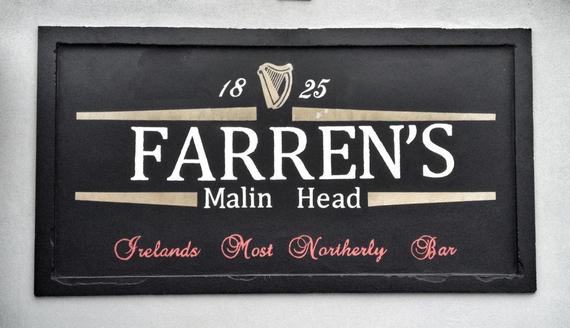 Of course, no day in Ireland would be complete without a stop in a local pub.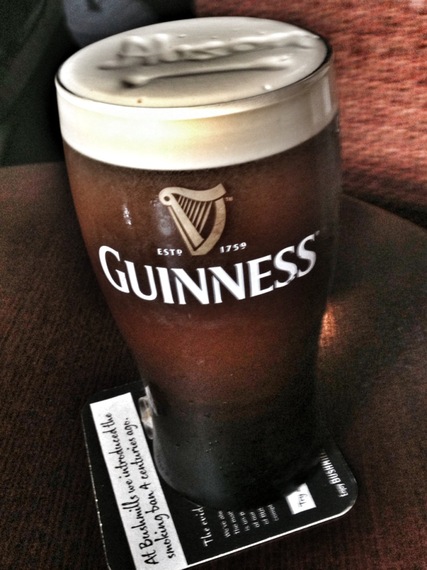 Farren's is a perfectly warm and cozy spot, where we break our journey and hide out from the wind. In addition to being able to claim the position of Ireland's Most Northerly Bar, it is the first place I've ever been to where I was served a drink with my name written in the top.
Perfect end to a perfect day.
For part of my time in Ireland, I was a guest of Failte Ireland. I'm so grateful to them for sharing some of their favorite treasures of the Northwest of Ireland with me, but all opinions are my own. Our walking guide at Malin Head was Siobhán Porter from Solis Ireland, who graciously let us each wander at our own pace.