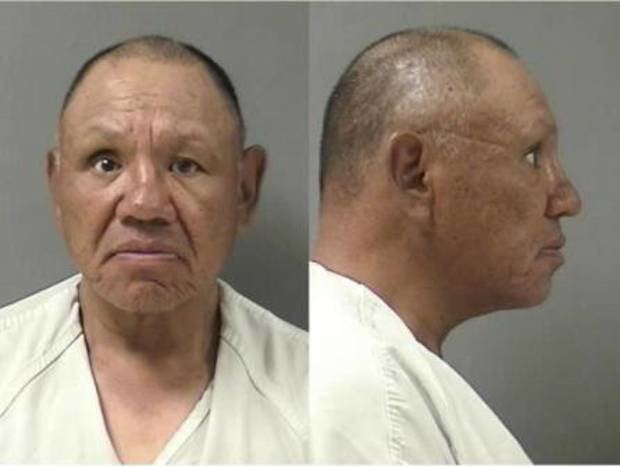 A homeless man walked into a police precinct in Montana last week and confessed to his involvement in the murder of an Oklahoma county commissioner 25 years ago.
"He just said he wanted to get something off of his chest," said Stan Florence, director of the investigation bureau. "I think it was just one of those things he carried with him for 25 years and wanted to talk to somebody about it."
The confession -- and first-degree murder charges against Eagle -- are the beginning of the end for a cold case that has stumped Oklahoma authorities for decades.
Eagle allegedly told investigators that he and another man, Vince Johnson, were on a county road when they came upon Reasnor. He said that Reasnor accused Johnson of "stealing some of his property," so Eagle shot him in the head, according to the Oklahoman.
Johnson was executed by the state of Oklahoma in 2001 for the murder of 44-year-old Shirley Mooneyham, according to Fox 23.
Eagle, a registered sex offender in Montana, pleaded guilty to rape in Pittsburgh County in 2003. He also has charges for marijuana possession and prison escape under his belt.
Reasnor's daughter, Kim Stout, was 21 when her father was killed.
"You never give up after 25 years. ... I've always thought it would happen. I never gave up that thought and I don't think anybody in our family did," she told the Oklahoman. "[But] until a trial occurs and all the evidence is presented, I don't know that I'll feel closure until that happens."
Editor's Note: This story has been updated to include additional sources about Eagle's alleged confession.
Calling all HuffPost superfans!
Sign up for membership to become a founding member and help shape HuffPost's next chapter