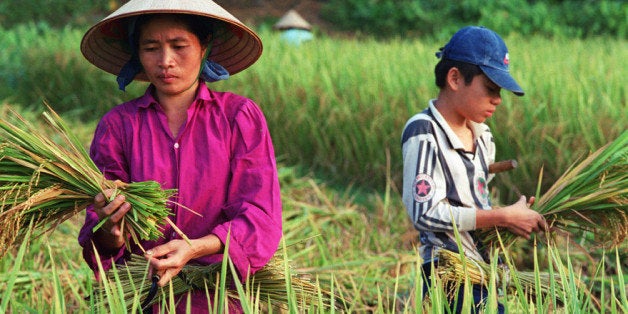 More than two decades ago, the world agreed on the need to confront climate change.
Embedded in implementation of each of the 17 SDGs are two simple and startling realities:
· No scenario exists in which we would meet the SDGs by the 2030 deadline if our emissions trajectory continues as it is today.
· Nor does any scenario exist in which we meet the SDGs without investing in greater resilience to climate change.
The work generated by the UNFCCC process provides the answers we need. The science is clear and the economics is compelling. Now as we look ahead to December's climate-change conference in Paris, we all need moral and political will to take the necessary steps.
That means finance, and lots of it. The financing required for an orderly transition to a growing, low-carbon, and resilient economy is counted in the trillions, not billions, to ensure that countries, cities and communities can cope with the impacts of climate change.
Multilateral banks, like the World Bank Group have a clear role to play. As a report released in June showed in the last year, we delivered more than $28 billion in financing for climate action and mobilized more from others sources. However, that is just a fraction of what is needed.
A key and necessary, but insufficient step, is putting a price on carbon -- the primary cause of climate change -- to make fossil-fuel power and resulting excessive emissions more expensive. At least 40 countries and more than 20 cities, states and provinces now use, or plan to use, a price on carbon. This helps create the economic incentive to shift from fossil-fuel dependency and choose low-carbon development options.
Leveraging funding from the private sector and the trillions of dollars it manages is also essential to meeting the goals. As an example of the new thinking required, the World Bank has helped pioneer green bonds, an innovative way for private investors to support climate action.
Our approach is wide-ranging. We are supporting the energy transformation that is already underway, with work that helps countries shift to solar, wind, and other forms of renewable energy. We are also helping farmers adopt new technologies, new ways to feed their livestock and new crop varieties, as they adapt to a changing climate.
The SDGs will be realized in an era profoundly shaped by climate change. We know we have to move toward zero carbon by the end of the century. Let's not put off till tomorrow what we need to do today.
This post is part of a series produced by The Huffington Post, "What's Working: Sustainable Development Goals," in conjunction with the United Nations' Sustainable Development Goals (SDGs). The proposed set of milestones will be the subject of discussion at the UN General Assembly meeting on Sept. 25-27, 2015 in New York. The goals, which will replace the UN's Millennium Development Goals (2000-2015), cover 17 key areas of development -- including poverty, hunger, health, education, and gender equality, among many others. As part of The Huffington Post's commitment to solutions-oriented journalism, this What's Working SDG blog series will focus on one goal every weekday in September. This post addresses Goal 13.