Forty-four years ago this month, EPA announced its first set of national air quality standards under the Clean Air Act. That's 44 years of people breathing easier, staying healthier and, for many, knowing they can walk outside and see the beauty of the mountains and blue skies that surround them.
There's another big benefit of these standards and other actions we've taken under the Clean Air Act that we don't talk about enough: They help grow our economy.
For every dollar we spend on clean air, our economy and our health reap huge benefits. Since the Clean Air Act passed, we've cut air pollution by 70 percent, and at the same time our economy has tripled in size. Cleaning up our air has contributed to that growth.
Under the Clean Air Act, EPA proposed a Clean Power Plan last summer to cut the harmful carbon pollution fueling climate change from our largest source: our power plants. The Clean Power Plan will encourage investment in cleaner energy technologies and sources. It will boost our economy by helping us move toward a modern energy system that creates good jobs and new opportunities and unleashes American innovation that will help us continue to lead globally.
The opportunity to act on climate is already shifting the way Americans do business. More than 1,000 of the world's largest multinational companies call climate change "one of America's greatest economic opportunities of this century," and major banks like Citigroup are investing hundreds of billions of dollars in climate and clean energy financing.
Clean energy is growing like never before. Since President Obama took office, wind energy has tripled, and solar has grown 10-fold. In 2015 a full 60 percent of the new energy that gets added to our electrical grid will come from wind and solar.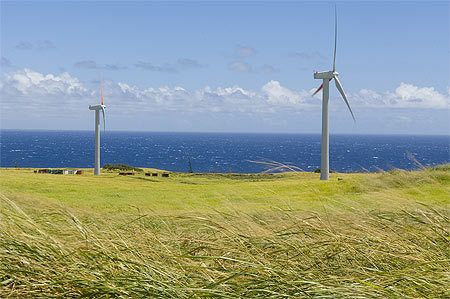 That growth expands industries and creates an abundance of opportunities, not only for entrepreneurs but for people who are seeking good jobs that help them make a difference in their communities. About 2.7 million people now make a living from the clean energy economy, and that number is constantly growing. These people are developing clean energy projects, crafting more energy-efficient appliances, constructing green buildings and retrofitting existing buildings, and more -- saving consumers money and driving down the carbon pollution that is fueling climate change.
The Clean Power Plan sends a clear signal to the market so that our nation's business leaders and innovators can think ahead to the technologies and investments of the future rather than stay stuck on those of the past. A modern economy needs a modern energy system. The Clean Power Plan is key to seizing our clean energy future while protecting our health, our environment, and our way of life from the risks of climate change.
Calling all HuffPost superfans!
Sign up for membership to become a founding member and help shape HuffPost's next chapter