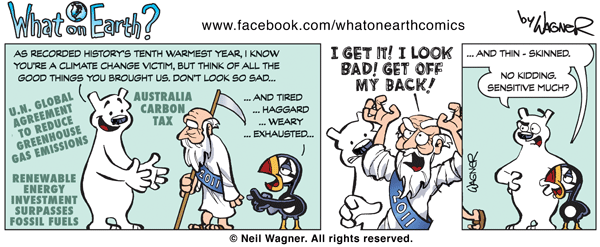 Climate change news in 2011 played out like a "good news, bad news" joke.

"Good news! This year wasn't as warm as 2010!"
"Good to hear."
"But it was history's tenth warmest year."
"D-OH!"
Good news. Bad news. You get the idea. For more environmental news, see my Yearly Review of Years in Review at the bottom of today's post.
Happy New Year, everyone. Here's hoping 2012 brings us all news that is more good than bad.
Here are just a few "Year in Review" pages for your climate change reading enjoyment:
___________________________________________________________________
Popular in the Community