EXETER, England ― This past year was full of weather extremes across the world, and the Earth entered new territory in terms of climate change and weather patterns. And 2016 is about to be crowned the warmest year since records began. Anthropogenic climate change continues to warm the planet year after year, and scientists and meteorologists have repeatedly expressed concern that this will cause the number of extreme weather events to increase.
Of course, there have always been extreme weather events. But the probability of these extremes is higher now, due to climate change. And the frequency, intensity, timing or duration of these events is having a bigger impact on society. Some of the fastest-changing parts of the planet, such as the Arctic, are highly likely to endure increased warm extremes due to climate change, and as more ice melts, more sunlight gets absorbed, amplifying the changes.
Here, in a series of data visualizations and images, are some of this year's wildest weather events.
1. Hurricane Alex, the strongest January hurricane on record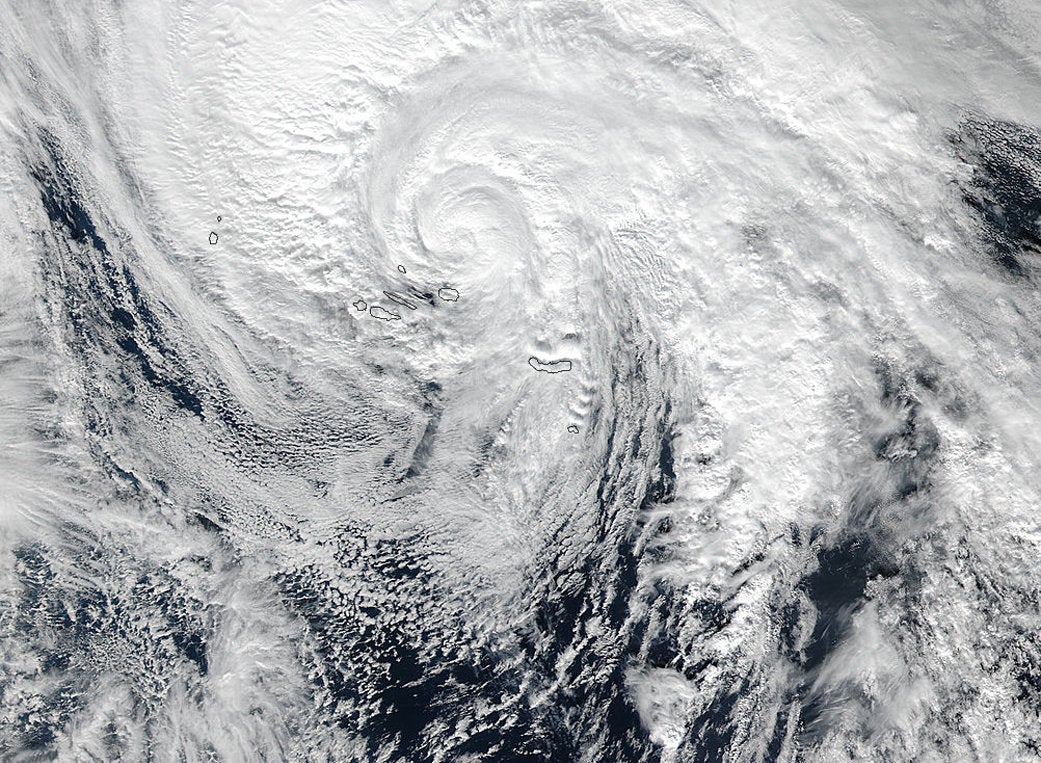 Hurricane Alex was the first hurricane to form in the Atlantic since Hurricane Alice in 1955, and it became the strongest January hurricane on record, with winds reaching an estimated 85 mph. The North Atlantic hurricane season typically starts around early June and ends in November, so it was unusual for a hurricane to form so late out of season.
Hurricanes are confined to this season because they require warm sea surface temperatures to form. Questions around whether this event can be attributed to climate change or if it was influenced by other components of the climate system, such as the recent El Nino, still need to be fully investigated. It was most likely a combination of factors. As Dennis Feltgen, a spokesman for the U.S. National Oceanic and Atmospheric Administration, told Popular Science, "It's extremely unusual but not unprecedented."
Hurricane Alex visualized using precipitable water (a measure of the total amount of water in the atmospheric column) to the west of North Africa. (Data: Climate Forecast System Reanalysis)
2. The blizzard that slammed the U.S. East Coast in January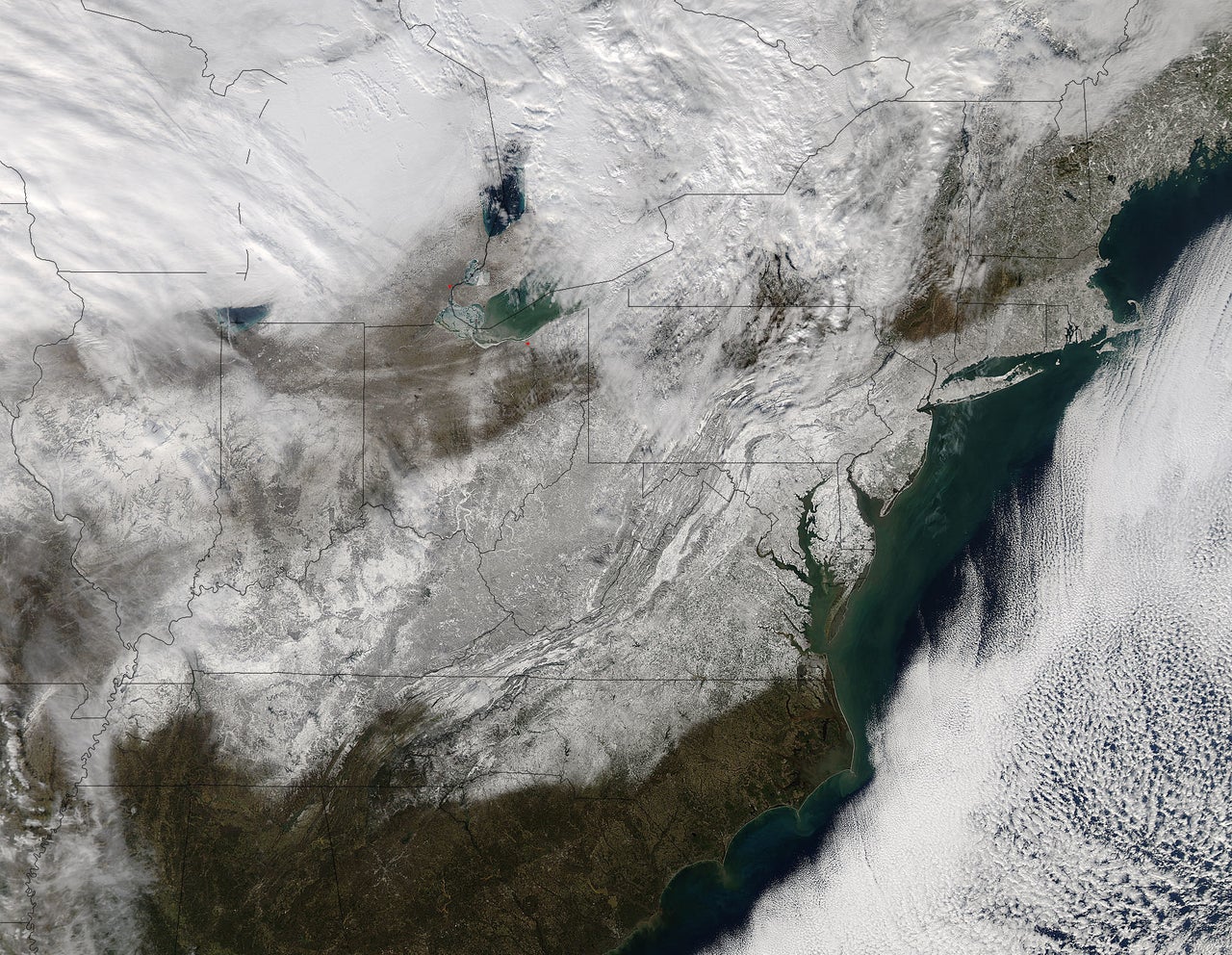 Back in January, a major blizzard affected the U.S. Northeast, bringing almost three feet of snow in some places. Strong winds accompanying it caused more problems ― approximately 103 million people and 13,000 flights were affected. It was ranked as a Category 5 extreme weather event in the Northeast, with estimated losses of up to $3 billion.
The storm system, which initially formed over Texas, also led to severe thunderstorms and produced tornados.
Precipitation accumulation (liquid equivalent) from Jan. 21-23. (Data: CFSR)
3. Record heat in India and the Middle East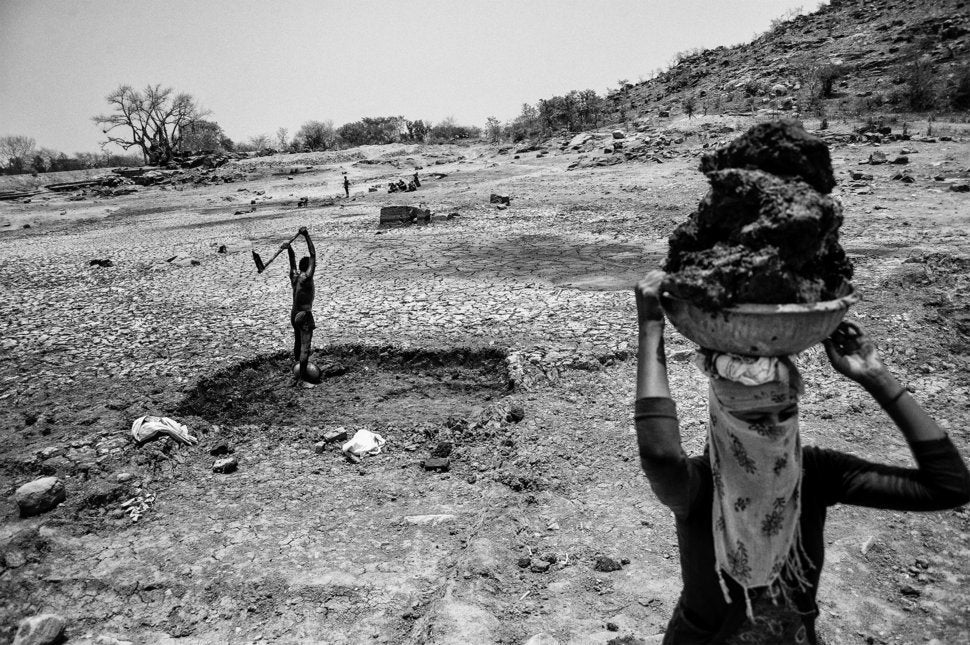 May saw yet more records broken around the globe. In India, temperatures reached an incredible 51 degrees Celsius (124 degrees Fahrenheit) in Rajasthan, breaking the previous record high. Severe drought followed the extreme heat ― at least 330 million people were without sufficient water.
The heat and drought compounded the misery for many people, especially in rural parts of the country, who were already dealing with several years of below-average monsoons, which are becoming more erratic because of climate change.
Temperature at two meters above the Earth's surface from May 18-22, over the Middle East, Africa and India. (Data: CFSR)
4. Antarctic ice reaching significant lows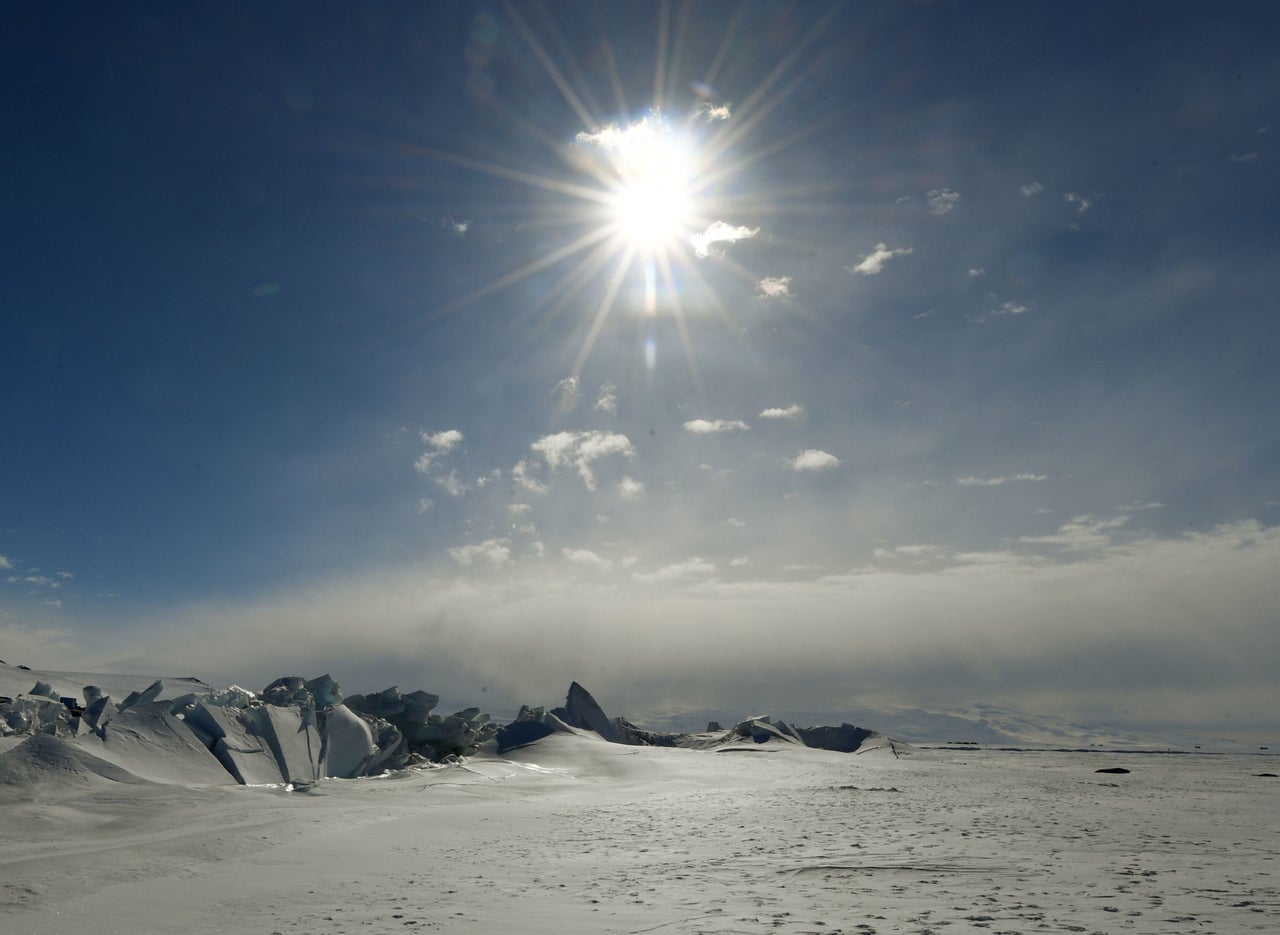 Antarctic sea ice this year took a sharp deviation from its usual yearly cycle, dropping below its usual range for over 60 days. The gray area in the graphic below represents the typical year-to-year variability of Antarctica's ice extent. For ice extent to be outside this region is unusual.
For much of the year in the Antarctic, unlike in the Arctic, ice has been near average. So this sudden change has prompted attention from the scientific community. It is particularly noteworthy given recent years of record high sea ice around the Antarctic.
5. Soaring temperatures in the Arctic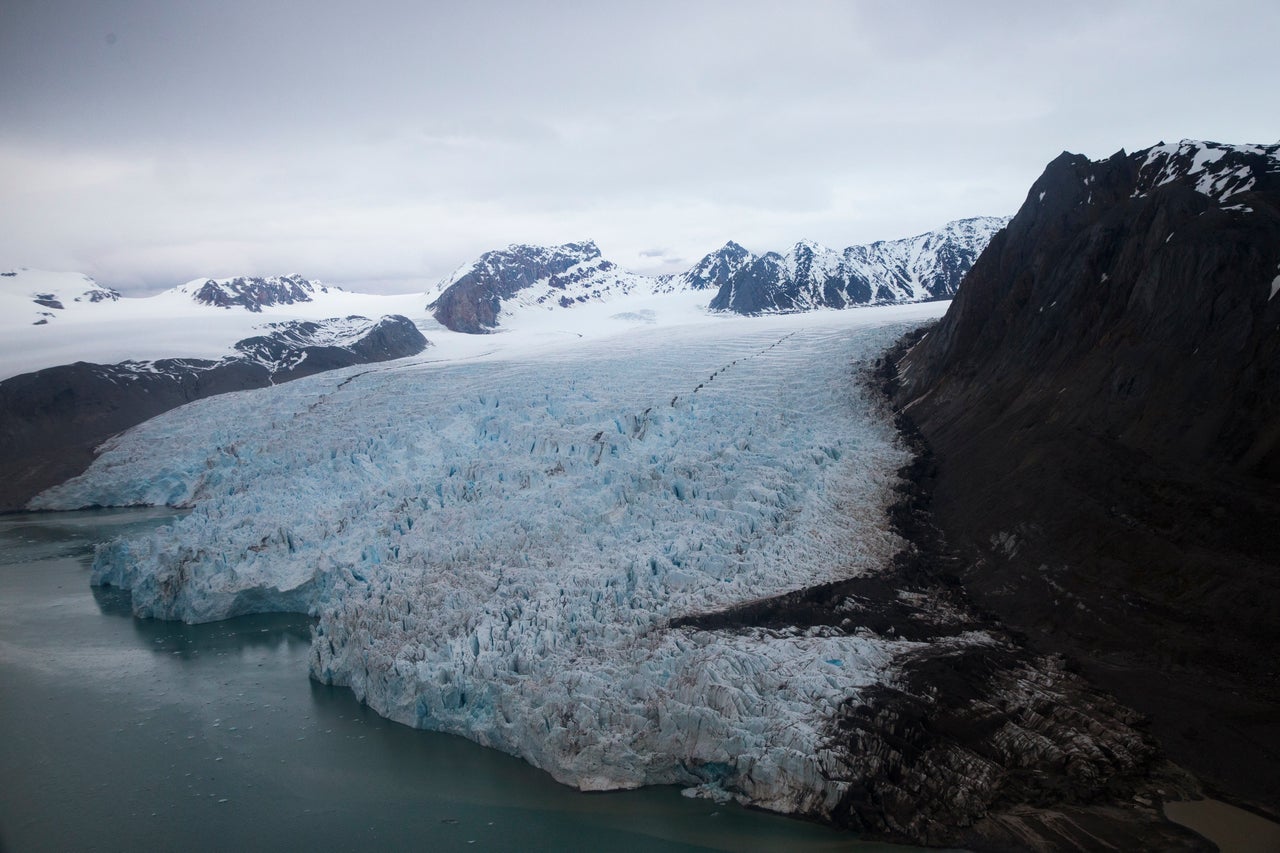 While the Antarctic was undergoing unusually low ice during the last quarter of 2016, up in the north, temperatures were soaring up to 30 degrees Celsius above seasonal average.
With record low sea ice already, persistent heat over November and December further prevented sea ice from recovering to usual levels. Even though the Arctic has seen its sea ice extent decreasing over the last decade, it is the first time in history that both Arctic and Antarctic ice are at record lows.
Two-meter surface temperature anomaly (the difference from normal temperature) over the Arctic. (Data: Global Forecast System, CFSR)
6. Extreme cold in Siberia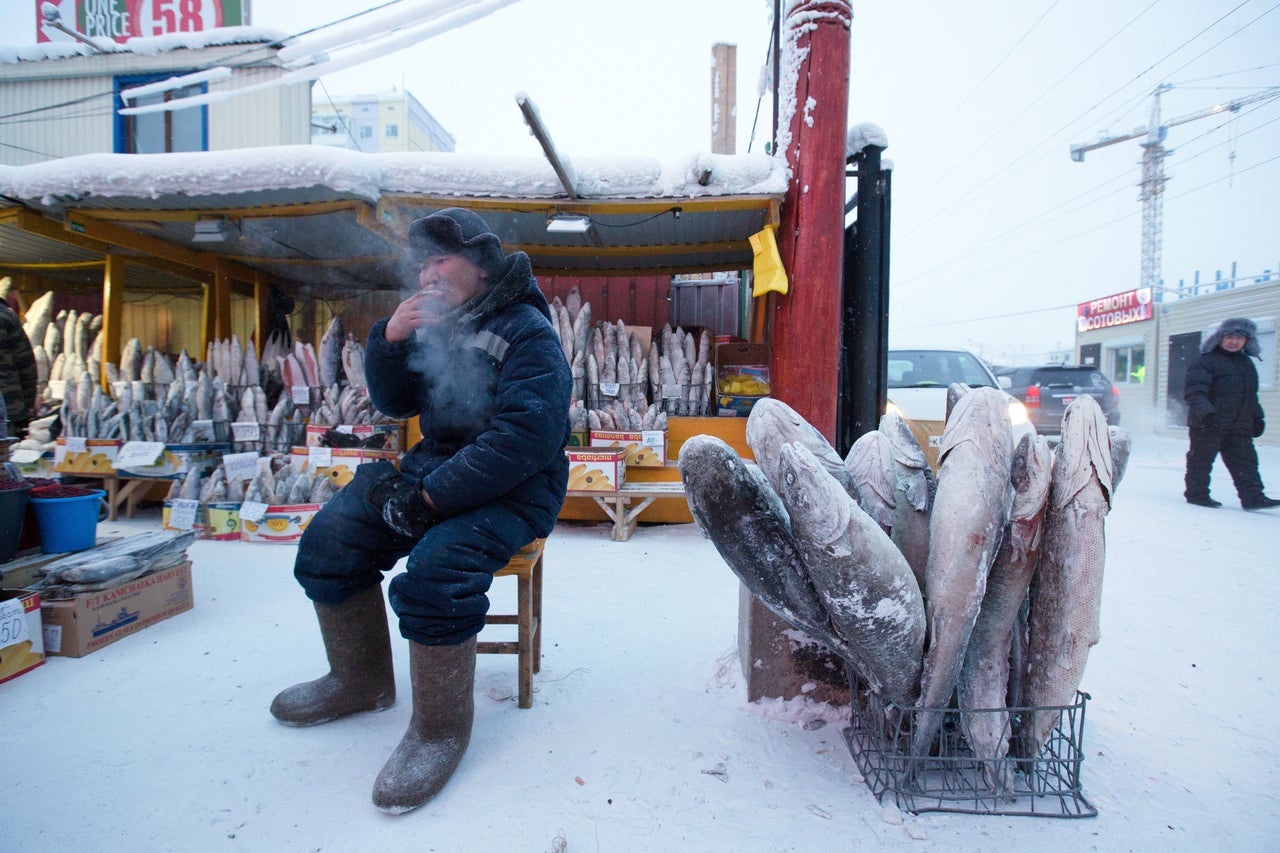 Extreme cold was also record-breaking this year, such as in Siberia over the past month. Temperatures plummeted to minus-50 degrees Celsius, with some areas falling to minus-60 degrees Celsius.
While temperatures are typically well below-freezing at this time of year, such severe cold is unusual and may be tied to earlier-than-usual snowfall over the region.
Two-meter temperature anomaly. (Data: GFS, CFSR)
7. For Arctic ice, another record low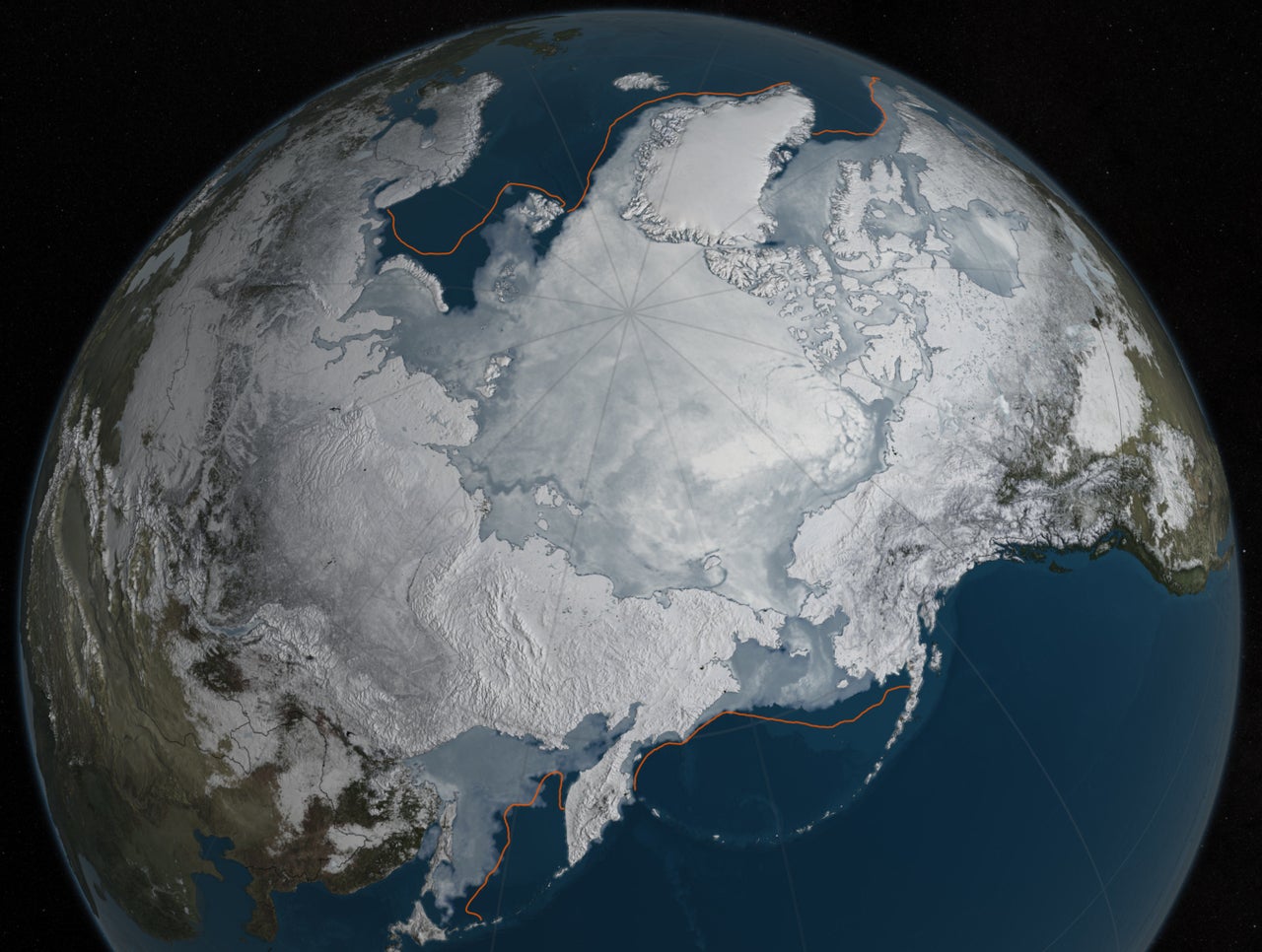 Arctic sea ice, which has continued to break records over the past few decades, reached a new low in 2016. Eighty-six percent of the entire year was spent below 2 standard deviations of the mean (which accounts for 95 percent of natural year-to-year variability). In other words, for 309 of 365 days, the Arctic had less ice than is normal for that time of year.
With temperatures well above normal for this time of year, ice is prevented from refreezing.
Each corner of the planet is affected differently by climate change. This past year saw both record warmth and cold as well as drought and rain and snowfall. Unfortunately, as global temperatures continue to rise, it appears likely that we're even more extreme weather is likely in 2017.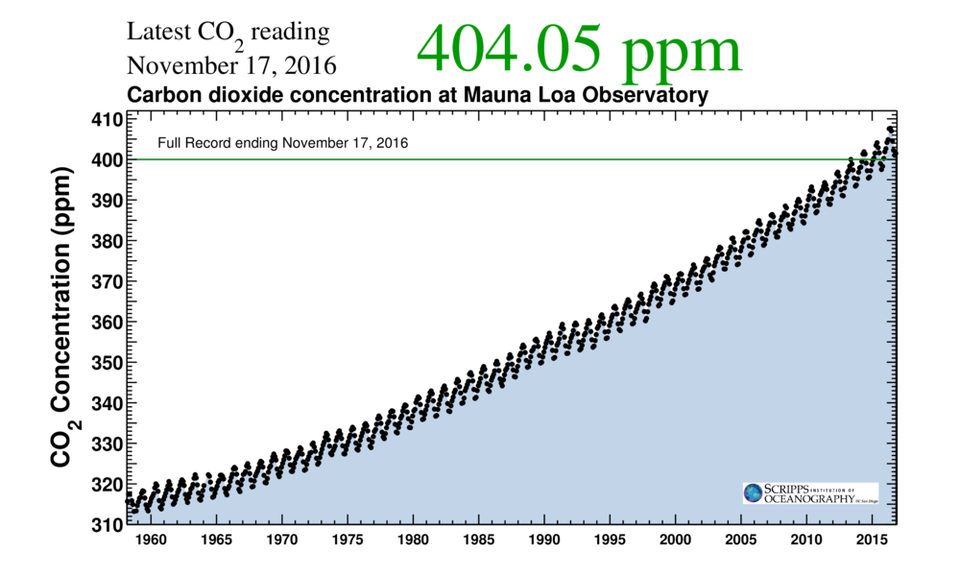 Climate Visuals For The Climate Change Denier In Your Life
Popular in the Community