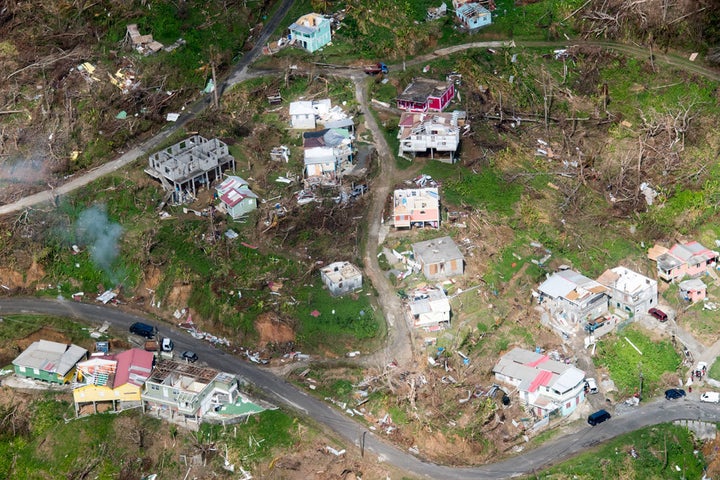 By Robert Glasser and William Lacy Swing*
Climate change migration is reaching crisis proportions. Over the last 18 months, some 20 countries have declared drought emergencies forcing millions off their land. Often not for the first time and, for many, it may likely be the last time as they turn their backs on the countryside and try to make a life in urban slums and informal settlements.
For at least the last two years, we have seen more people forced from their homes by extreme weather events than by conflict. According to the Internal Displacement Monitoring Centre, over 40 million people have been internally displaced by floods, storms, and, in some cases, earthquakes, volcanic eruptions and landslides, in 2015 and 2016. And these numbers do not take into account the many people compelled to move every year as a result of slow-onset disasters, such as drought and environmental degradation. Nor do they factor in the millions affected by these disasters who are trapped and unable to flee their consequences.
This year's Atlantic hurricane season has vividly exposed how fragile life has become on many Small Island Developing States (SIDS), as well as more developed islands like Saint Maarten in the Netherlands Antilles. Remarkably, about 25 per cent of all recorded Category 5 hurricanes to make landfall did so in the last couple of months.
The devastation is most apparent on the U.S. island of Puerto Rico, where many residents have sought refuge on the mainland in the wake of an almost complete power black-out and continuing shortages of food, water and medicine. Most of the 3.4 million people living there have been directly affected.
Death and destruction have been widespread through the Caribbean Antilles. The island of Barbuda has been rendered almost completely uninhabitable by Hurricane Irma, while Hurricane Maria has damaged or destroyed 80 per cent of the housing on the UNESCO heritage island of Dominica, leaving several people missing or dead.
In terms of scale and sheer numbers of disaster-affected people, nothing compares with the latest heavy monsoon rains and floods to befall the low lands of Bangladesh, India and Nepal. Millions of people have been affected and forced to live in absolute squalor with little relief in sight.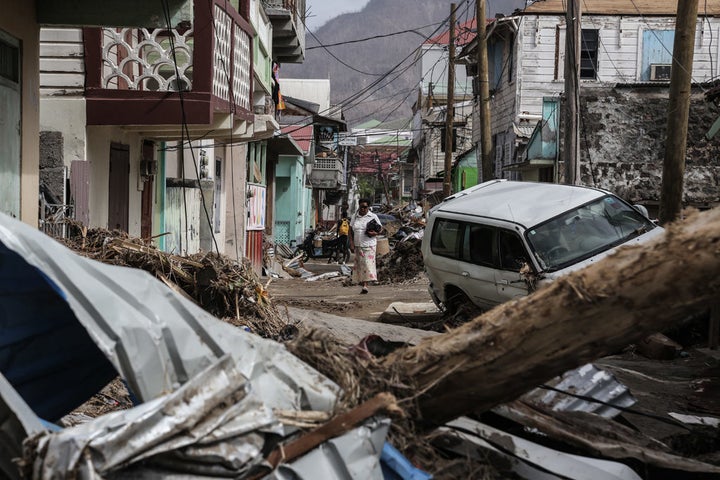 The magnitude and frequency of recent devastating extreme weather events should be the wakeup call for galvanizing real action by the international community to address and prevent disasters and their effects on displacement, as well as to build back better and stronger as part of long-term recovery and reconstruction
Migration flows can be heavily influenced by extreme weather, geophysical and hydrological events. Part of ensuring that people move as a matter of choice rather than necessity is to strengthen synergies between disaster risk reduction and climate change adaption, ensuring that both agendas take into consideration migration dimensions, including displacement risks.
As UN Member States act on climate change to meet their commitments under the Paris Agreement they should also ensure that climate risk is integrated in national and local plans for disaster risk reduction, which are set to be completed by 2020 in line with the Sendai Framework.
This is a golden opportunity to ensure a holistic approach to overall disaster risk management which ensures that climate change adaptation is integrated into national planning for reducing disaster losses alongside measures to strengthen implementation of land use regulations, enforce building codes, protect the environment, halt deforestation, upgrade informal settlements, and raise public awareness and understanding of disaster risk.
We live in a world where disaster risk is growing faster than GDP in many countries. Disasters push 26 million people into poverty every year and the cost to the global economy is US $520 billion, according to the latest estimates from the World Bank.
We need to set about the long-haul task of making the planet fit for purpose once more through the reduction of greenhouse gas emissions and, in the meantime, making it more resilient to disasters, limiting the damage already done.
Support HuffPost
The Stakes Have Never Been Higher
Related
Popular in the Community