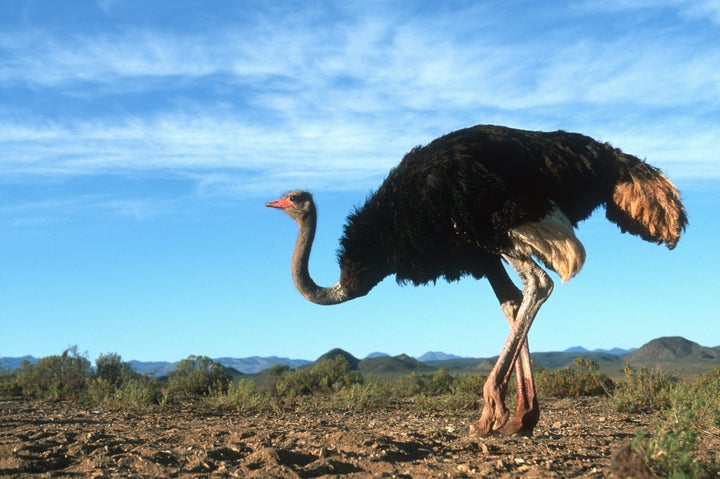 A Gallup poll released this week shows an all-time high of 65 percent of Americans who said climate change was caused by human activities, up from 55 percent just last year.
About the same percentage said they worry a "great deal" or a "fair amount" about the phenomenon, and more people than ever said climate change will pose a serious threat in their lifetimes.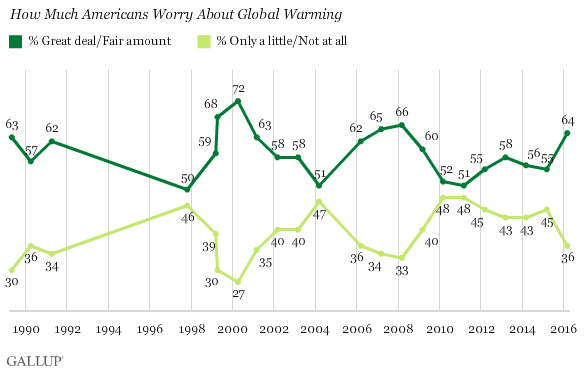 Although worry about global warming was greater back in 2000, it hasn't been this high since a spike starting in 2006, the same year Al Gore's documentary "An Inconvenient Truth" was released.
Even concern among Republicans rose 9 points to 40 percent. That's less than half of the 84 percent among Democrats, but a stark contrast to the near-universal denial from leading GOP presidential candidates over the past year.
Other leaders are more worried. Representatives of nearly 200 nations gathered last year in Paris for widely anticipated climate talks. President Barack Obama signed on to the landmark pact.
"A confluence of factors -- the economic downturn, the Climategate controversy and some well-publicized pushback against global warming science -- may have dampened public concern about global warming from about 2009 to 2015," Gallup said in its release. (Climategate refers to now-debunked claims that researchers' hacked emails and files showed scientific data were manipulated.)
"Several years of unseasonably warm weather -- including the 2011-2012, 2012-2013 and 2015-2016 winters -- has potentially contributed to this shift in attitudes," the pollster suggested.
Popular in the Community