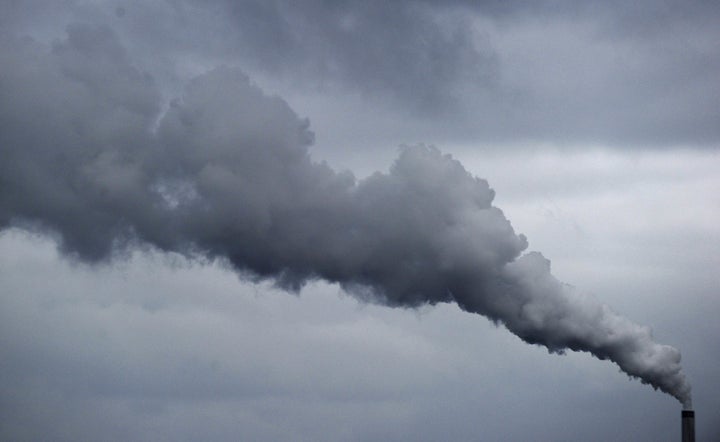 NEW YORK -- Everyone will have to pay more for the effects of climate change than we would have to pay to prevent climate change.
Why 50 reports? Because every single state in the U.S. will have to pay for its own specific problems.
Former EPA Administrator and former New Jersey Governor Christine Todd Whitman (R) is on the board of directors for the American Security Project, a nonprofit, bipartisan public policy and research organization. In an interview with The Huffington Post, Whitman spoke about the organization's recent findings.
"The exciting thing for me about this report is it's the first time I have seen a reasoned breakdown, state by state, as to the cost of doing nothing relative to climate change," she said.
Climate change is not just an issue affecting the environment. It is an issue affecting health, economics, and both national and global security. PNPL shows how tourism, agriculture, and the defense industry will all be hurt by climate change.
For example, east coast military bases are considered vulnerable to severe weather events. The report cites Hurricane Andrew, which caused so much damage to Florida's Homestead Air Force Base in 1992 that it never reopened.
"We are seeing a change in our climate. You're seeing more devastating and frequent storms. You're seeing more droughts, you're seeing more floods," Whitman said. "Overall you're seeing changes in weather patterns, and if there's anything we can do to help slow that down, we'll be better off."
PNPL isn't the only report to suggest that the costs of climate change will be high. A study last year found that the Gulf Coast could face cumulative losses of $350 billion if it fails to address the issues surrounding climate change.
The American Security Project reports show that for every state, the cost of transitioning to alternative energy sources is less than the costs that would be incurred from maintaining dependence on dirty energy sources.
Take Florida for example. The report suggests that as early as 2025, Florida could see economic losses of at least $27 billion per year, or more than $3,100 per household, due to climate change. 10.5 million people along Florida's coastline may be in jeopardy due to rising sea levels. PNPL estimates that nearly one in five members of Florida's labor force will be significantly affected by global warming. Specifically, workers in some food and beverage industries, transportation sectors, and real estate, leisure and hospitality areas will feel the effects of global warming.
PNPL reports that the Everglades bring in $120 million annually to Florida's local economy. This national park is also located in one of the state's most vulnerable areas. Projections suggest that the lowest lying lands will be completely submerged by 2100.
The situation is just as grim in other regions. In Alaska, the report suggests that melting permafrost could add up to over $6 billion to the state's public infrastructure costs in the next 20 years. Lake Mead could dry up in the Southwest as soon as 2021, leaving up to 36 million people without a dependable water supply.
In Midwest states, increases in temperature and rainfall over 30-year averages could cost more than $9 billion in lost agriculture profits. All PNPL state reports can be found online at www.americansecurityproject.org through an interactive map of the U.S.
According to Whitman, "To do something is a choice, but to do nothing is a choice. And I believe the American people make good decisions -- I know they do -- when they have the facts in front of them. And the facts are, there are going to be costs."
--
Video of Huffington Post interview created and provided by KEF Media.
Popular in the Community