The Democratic presidential front-runners attempted to differentiate themselves on climate change Tuesday night.
Former Maryland Gov. Martin staked his claim with a pledge to get to 100 percent renewable energy by 2050, a goal he'd previously set out. But he took it one step farther during the debate, pledging that an executive order on the issue would be his first action as president.
"We did not land a man on the moon with an all-of-the-above strategy," O'Malley said, a jab at a line the Obama administration has often used to describe its approach to energy. "We can get there as a nation, but it's going to require presidential leadership."
"The scientists are telling us that we need to move extremely boldly," Sanders said. "The future of the planet is at stake."
"I never took a position on Keystone until I took a position Keystone," she said, but maintained that she'd been on the "forefront of dealing with climate change" as secretary of state. She cited the effort she and President Barack Obama made at the 2009 United Nations negotiations on climate change to bring the Chinese government on board with a political agreement addressing climate.
Clinton stressed the importance of the Obama administration's subsequent work to get a bilateral agreement with China, and the ongoing international negotiations. "We must get verifiable commitments form every country," she said.
The candidates had clearly been gunning to talk about climate on Tuesday. Every candidate except former Virginia Sen. Jim Webb mentioned it in their opening statement, and it came up at several other points in the evening.
For the latest updates on tonight's debate, visit our liveblog.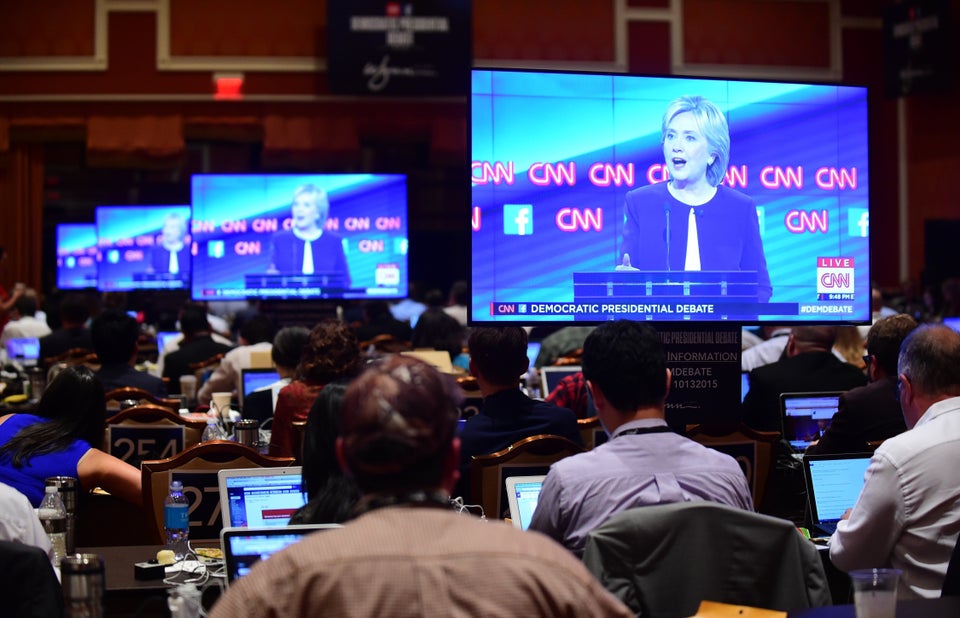 Democratic Debate 2016
Popular in the Community