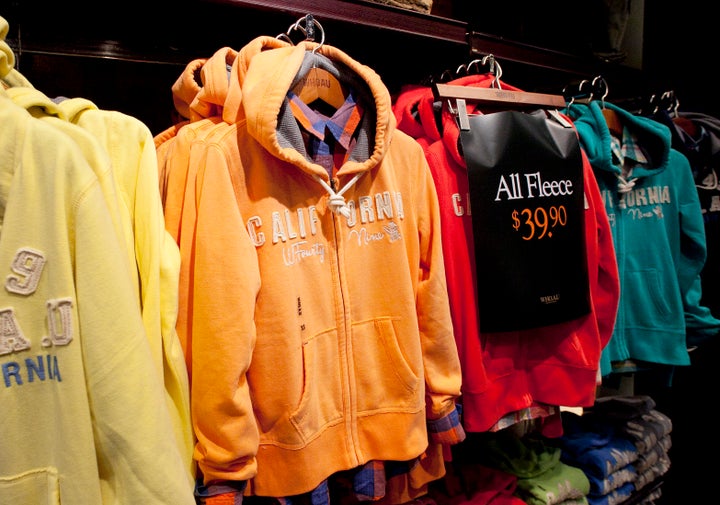 But flux in climate patterns is also manifesting in an unlikely place: our closets.
Climate change, the term given to trends in statistical weather patterns, is often closely linked to anthropogenic global warming, and it's likely a large reason that U.S. climates are getting warmer each year. But those hotter temperatures are also eroding the seasonality of your wardrobe; in other words, we're wearing more of the same clothes, year-round. Your favorite pair of J.Crew cropped pants? As a result of 2011's no-show winter, you could wear them in September and February.
"When summer temperatures extend into October, it throws the traditional seasonal retail calendar out of whack," says Jo Paoletti, an associate professor of American Studies at the University of Maryland who focused on consumer studies. Even though the calendar says fall, if it's still 80 degrees outside, you're not going to plan ahead and stock up on chunky sweaters -- there's no tangible guarantee it'll get cold enough to warrant them.
That's bad news for an industry that depends on constant turnover and fashion week-style seasonal collections. In stores, a full-price garment usually stays for about 12 weeks. Whatever fall merchandise isn't sold by mid-October will go on clearance and earn the company less profit. If enough shoppers stop purchasing heavy winter wear, retailers will have to stop stocking their shelves with it, indelibly changing the whole cycle of apparel design, manufacturing and buying. What will happen to wool processors, Old Navy's fleece department and say, London Fog?
Some companies are already bracing themselves for a whole new way of dressing. Retailers like Target and Kohl's have already begun working with climatologists and meteorologists to fine-tune their buying cycles to consumer demand. (Target, for example, recently started selling swimwear year-round.)
"Personally, I'm not buying a heavy coat until the weather demands I buy a heavy coat," one friend in New York told me. "Last year, I wouldn't have needed one, so why spend the money now for this year's winter?"
In addition to climate change, sedentary lifestyles of our modern age might also be to blame. As we spend more time indoors browsing the Internet and playing on our iPads, plush sweater and bulky scarves grow more obsolete. You need a heavy wool sweater to go outside and check your snail mail -- but not your email. We live largely in climate-controlled environments that eliminate concern over what weather is going on outside.
Increased temperatures galvanized by global warming, then, are diminishing the fashion industry's crucial buying and manufacturing cycles. But here's the "ouroboros" angle: how is the trillion dollar fashion industry is contributing to climate change? As a global enterprise, the apparel and textile industries aren't exactly the environment's best friend: they deplete natural materials, blast out carbon emissions from huge factories and use veritable tons of water and resources -- all to make a Charlotte Russe blouse or a pair of Ralph Lauren shoes.
"The uncomfortable truth is that overconsumption is a major factor in climate change," Paoletti says. "We buy much more clothing today than we did a generation ago, and too much of it is "'ast,' disposable fashion. If we define 'sustainable fashion' as made of particular [eco-friendly] fibers but still ready for Goodwill in a few months, we are deluding ourselves."
The production of these textiles itself, whether they're synthetic or natural, is also causing harm. "The increasing consumption of textiles for clothing is causing the biggest textiles impact on the environment," Kay Politowicz, Professor of Textile Design at the University of the Arts in London, says. "[The fashion industry] depends on oil and gas and consumes enormous amounts of water, contributing to vast mountains of waste."
"Climate change will impact plant fibers in the same way as the food supply," Paoletti says. "It isn't just a matter of higher temperatures; the real impact is in the higher likelihood of drought and catastrophic, crop-destroying weather. We may also see greater threats from pests and plant diseases. For petroleum-based fibers, the availability and cost of crude oil is an obvious factor. Recycled and regenerated fibers show promise, but not all are truly sustainable. For example, both lyocell and rayon are regenerated cellulose fibers, but the rayon process is much dirtier -- and that includes rayon made from bamboo, which is often promoted as sustainable because of the way the plant is grown."
Unless something changes, it's likely to get even worse in the decades to come. The recent Fashion Futures project at Britain's Forum for the Future envisioned what fashion will be like in the year 2025, in conjunction with their call for a more sustainable fashion industry. If the industry continually abuses resources, they found, the earth could potentially face resource shortages that require factories to have gang protection and that demand we "grow" textiles from bacterial cellulose. Also possible: overflowing landfills as people buy and dispose of artificial textiles, and limits on clothing colors in order to conserve water and dyes. (Read the full report here.)
The forum also found these larger concerns about the modern fashion industry:
The cost of cheap "fast fashion" that we buy, wear, and then dispose of.
Man-made fibers take longer to biodegrade.
The cost and environmental repercussions of importing clothes from China, India and other places overseas.
Chemicals involved in the production of man-made textiles can be dangerous.
Use of water and resources to clean our clothes.
There's good news: several companies are already stepping up to contribute to the industry's sustainability and to work toward lessening its environmental impact, as Politiwicz points out. Puma, for example, is manufacturing biodegradable footwear. Levi's recently launched an initiative to use less water in its jeans manufacturing process. Even fast fashion behemoth H&M has launched its own Conscious Collection sustainability initiative.
Of course, when it comes to finger-pointing for modern excess, the fashion industry is low-hanging fruit. After all, keeping up with the trends and constantly restocking your wardrobe is a luxury of the wealthy. Decreasing seasonality would even ease many a sore, recession-pained wallet. (You mean I can wear the same pants in summer and winter?) Let's be real: not having to swap out your closet every season would remove a major headache for most of us.
As consumers adjust to shifting climates and tighten their clothing budgets, more will be looking for pieces that transcend seasons. In 2025, we might see Marc Jacobs showing just one Fall/Winter/Summer/Spring collection in the New York Fashion Week of the future. One thing's for certain: the effects of these factors on the yin and yang of the industry -- and its ensuing effects on the environment -- will continue to be on our backs.

Related
Before You Go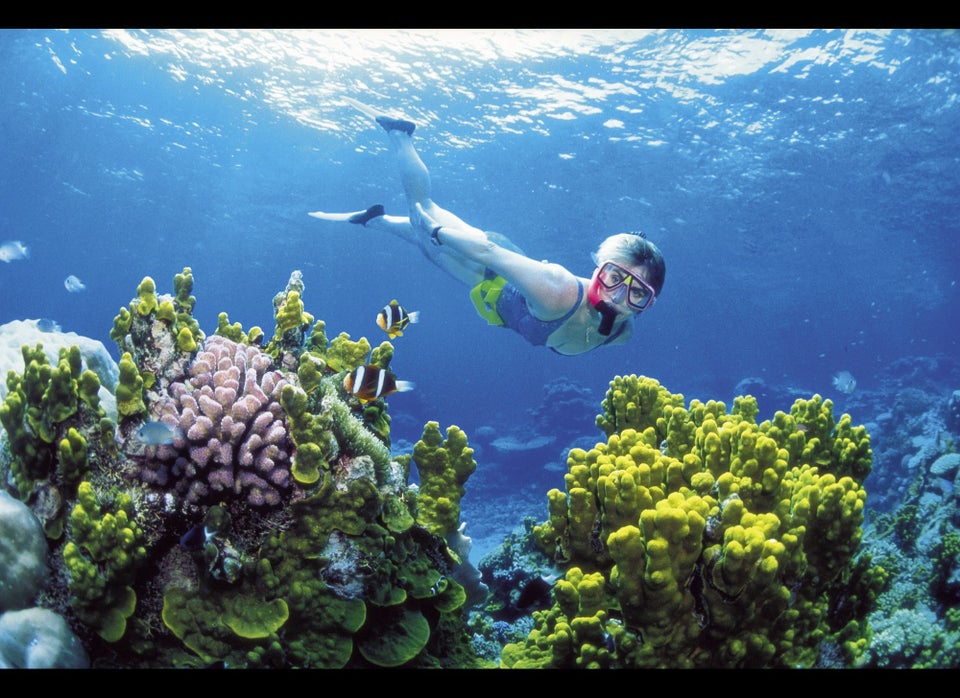 What Climate Change Just Might Ruin