Flashback three weeks. We're lightheaded in the 7th floor downtown Oakland, CA office of the HEAL Food Alliance, looking out to a sea of smog so thick we can barely see the city. Forty miles north of us, wildfires are raging in Sonoma and Napa counties, and all around us, people are feeling the lack of oxygen. As we desperately seek out face masks and an air purifier (all the stores in Oakland and Berkeley are sold out) we turn our attention to the news.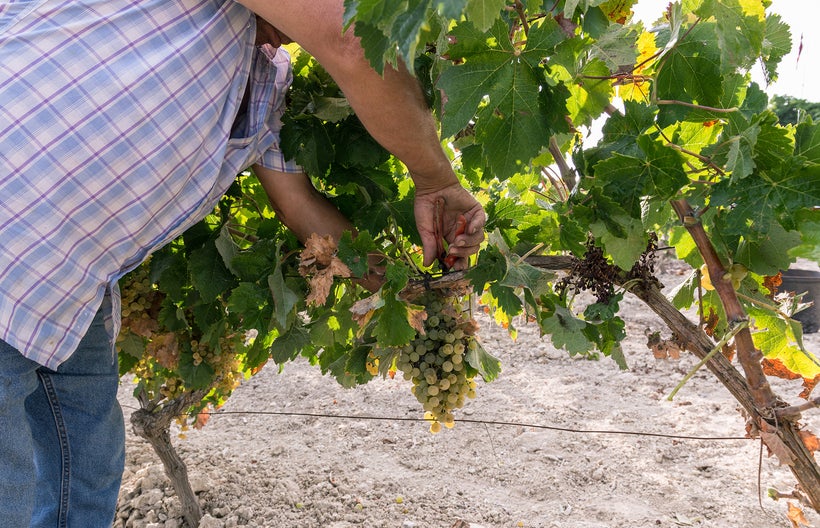 Just two months earlier in Washington State, at least one farmworker, 28-year old Honesto Silva Ibarra, died from smoke inhalation from wildfires compounded with dehydration. Others suffered illness and injuries; many who refused to work under such conditions were fired for insubordination. This came on the heels of Hurricane Irma that ravaged many homes in Florida, including the overpriced, overcrowded homes of the working people who, for minimum wage, pick the citrus and tomatoes that we all love to eat. Our members at the Coalition of Immokalee Workers and the Farmworker Association of Florida reported the devastation, and asked for our help spreading the word about their fundraisers to support Florida farmworkers in rebuilding their lives and communities.
Climate change is here and climate change is now, and it is impacting farming and our food security. Globally, producers are being forced off their land, leaving hundreds of thousands of climate refugees in search of new homes. In the U.S. alone we have experienced at least $3 billion in agricultural damages from storms and drought-exacerbated wildfires over the last three months. Scientists predict that extreme weather events will escalate, that climate chaos will devastate more and more communities.
The good news is there is hope. Earlier this month Sam Clovis, an avid climate change denier and the Trump administration's nominee for Chief Scientist and Undersecretary for Research, Education and Economists (REE) at the USDA formally withdrew his nomination for the position. Clovis resigned amidst allegations of collusion with Russia to support the Trump campaign, but Russia was merely the last straw for the dangerously unqualified candidate who was already facing a ton of opposition and a tough road to nomination. As a non-scientist who does not believe in climate change, and who has made a slew of racist, anti-immigrant, misogynist, and homophobic statements in the past, Sam Clovis' agenda – decisions about this country's farming systems, food security, nutrition, and natural resources – would have been rooted in white supremacy, and would disproportionately harm communities of color, including the 20 million people who work in food and farming. 
However, we are not out of the woods yet – Clovis is still the senior White House adviser to the USDA. Our food and farming communities must call for Clovis to step down immediately, and push for the White House and Senate to select and confirm an actual scientist with the appropriate background, experience, and judgment to lead the USDA's REE, and to ensure the health and safety of the food, farming, and fishing communities that continue to be most burdened by climate change. At the HEAL Food Alliance we are mobilizing to create a future that truly nourishes our collective health, our economies, and our environment. We hope you will join us.
Calling all HuffPost superfans!
Sign up for membership to become a founding member and help shape HuffPost's next chapter
This post was published on the now-closed HuffPost Contributor platform. Contributors control their own work and posted freely to our site. If you need to flag this entry as abusive,
send us an email
.