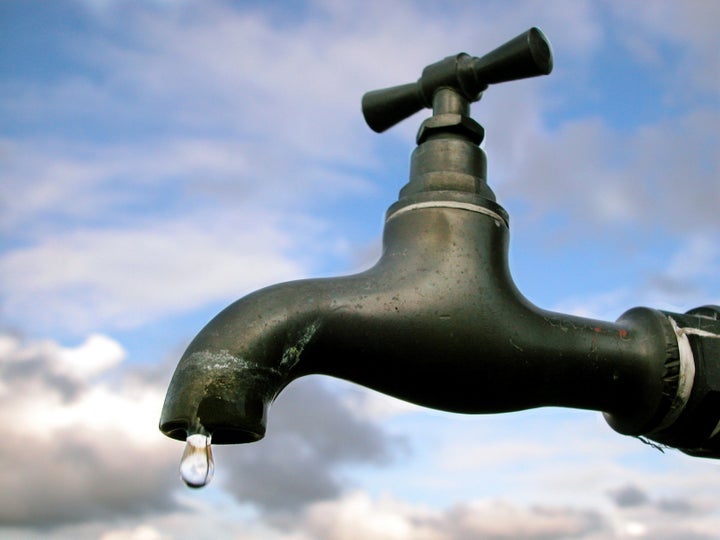 "The truth is, we're faced with more and more extreme events, and they probably could have picked a random date," Peter Gleick, president of the Pacific Institute, a nonpartisan think tank based in Oakland, said in an email to HuffPost. While much of the NRDC's assessment is based on water research from the institute, Gleick was not involved in the new report.
"Remember the extreme rains and snow in the West, then tornadoes, then the Mississippi flooding, then the Missouri flooding, then more tornadoes," he added. "Welcome to the future, today!"
In their report, "Thirsty for Answers," the national environmental organization looked at what water-related ways 12 cities are vulnerable to climate change and what, if anything, they are planning to do about it.
From the concrete jungle of New York City to the small seaside town of Homer, Alaska, "no region or city is immune to the water-related effects of climate change," Michelle Mehta, an attorney for NRDC's Water Program and a lead author on the report, said during a press conference on Tuesday.
Daniel Lashof, director of the NRDC's Climate Center, provided some explanations: Increased temperatures intensify the atmospheric water cycle, he said, which can trigger "more intense evaporation when it's dry" and "more intense downpours when it rains," and sea-level rise as warmed waters naturally expand and ice sheets melt.
On top of more droughts, floods and rising seas, the NRDC uncovered a range of other water issues -- from the disappearance of storm-buffering wetlands in New Orleans to widespread degradation of water quality. In Chicago, for example, beaches continue to close due to health risks of bacteria-laden runoff. More sewage overflows are expected due to treatment facilities being overwhelmed.
Higher dissolved carbon dioxide concentrations, along with warmer water and increased runoff, are also causing more frequent and hazardous algal blooms in regions such as the Chesapeake Bay, reports the NRDC.
In the West, many of the greatest challenges appear to be related to water supplies. Availability of the vital resource in Seattle and San Francisco is highly dependent on snow-melt, the timing and quantity of which is projected to change drastically.
Fortunately, most cities the NRDC assessed are currently identifying and implementing strategies that aim to both minimize future climatic changes and adapt to the changes already underway.
In addition to setting a 2050 goal to reduce citywide greenhouse gas emissions by 50 percent, relative to 1990 levels, Seattle is developing some innovative new plans to combat its vulnerabilities. A decision-support tool will allow users to input variables about a proposed building project to see how projected temperature, precipitation and sea levels might impact their effort. A separate RainWatch tool will allow local utilities to better anticipate needs with more refined weather forecasts.
Miami, where sea levels are projected to rise as much as 5 feet by 2100, is well keyed in to the potential implications of sea level rise, including detailed modeling effects on local surface water, groundwater and saltwater intrusion.
New York City is also making plans to elevate and relocate structures that are vulnerable to sea-level rise and to reduce the amount of stormwater that runs into the sewer system, as exemplified by the elevated High Line, a re-purposed piece of industrial infrastructure, and a growing fleet of green roofs across the city.
The NRDC emphasized the importance of using water wisely through conservation and reuse, as well as protecting wetlands. "Why do we let rainwater run quickly off city streets when we could collect and use it?" asked Steve Fleischli, a senior attorney with NRDC, during a press conference. "We should be allowing the urban landscape to mimic Mother Nature."
They also highlighted some cities, including St. Louis, that lag behind others in assessing their potential city-specific threats.
"While ideological deniers of climate change might debate the facts, cities don't have that luxury," said Lashof. "They need to plan to deal with very real effects that we're already beginning to see and that will only get more intense as we go into future."
California is one state that is already well-aware of that reality. Given his experience addressing the state's challenges, the Pacific Institute's Gleick also emphasized the need for better long-term planning, with the help of "deep community engagement."
"No city is doing enough to integrate the known and growing information on climate and water risks into long-term planning," he said. "And few cities ... [are] working directly with community groups to identify risks, local concerns and priorities, and adaptation approaches that might work on the local level."
Australia, too, has long-faced serious water woes. Jamie Pittock offered a few additional considerations based on his perspective as Program Leader for Australia and United States Climate, Energy and Water project of the U.S. Studies Center and with the Australia National University Water Initiative.
"Most of the water adaptation measures -- to conserve or expand supplies -- adopted by Australian governments and utilities are very energy intensive such as desalination plants, contributing to increased greenhouse gas emissions," Pittock noted.
He also highlighted some often-overlooked social implications, such as the loss of playing fields that are "abandoned through lack of watering" as well as a "perceived loss of amenity" as gardens and street trees are left to wither away.
The new report, which Pittock calls "most nifty," also misses how certain mitigation measures might disadvantage the poor. He pointed to a "dramatic rise in rates for water supplies" in Australia as utilities build more expensive supply and reuse systems.
"This is a national call to action, but not a call to alarm," said Fleischli. "We can be resilient, but we must plan, prepare and act. And the sooner, the better."
Calling all HuffPost superfans!
Sign up for membership to become a founding member and help shape HuffPost's next chapter