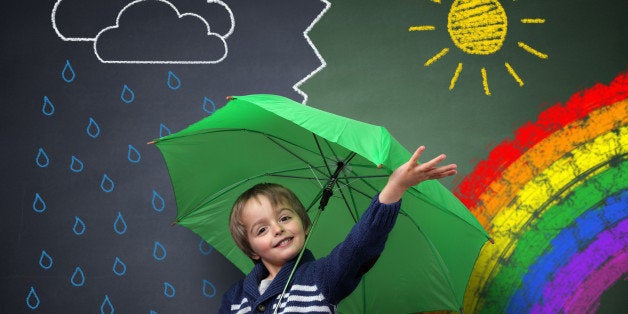 On 4 November, the Paris Climate Change Agreement came into force -- just three days before the official opening of the 22nd Conference of Parties to the United Nations Framework Convention on Climate Change (COP22) in Marrakech, Morocco.
The speed of this entry into force speaks to the urgency of the issues at stake. The name of the game is clear -- we need to move from paper to action as quickly as possible.
Mitigating the impacts of climate change calls for new efforts to contain emissions and prevent further drastic consequences, which we have seen affecting women and men in societies across the world, including migrants and refugees. It calls also for a new focus on reducing vulnerabilities and building resilience. For this, we need greener economies, greener legislation, greener policies.
But, most of all, to underpin all of these efforts, we need greener societies. To succeed, fundamentally, we need green citizens.
This is why translating promises into reality must start in the classrooms. Education is the red thread tying together the Paris Agreement with the other historic agreement of 2015, the 2030 Agenda for Sustainable Development.
Education is a human right essential to individual dignity -- it is also the foundation on which to shape a sustainable future for all, and the planet. Sustainability calls for new ways of seeing the world, new ways of thinking, new ways of acting and behaving as global citizens. Only education can catalyse such deep change.
This is why the Paris Agreement includes Article 12, calling for the promotion of climate-change education -- and the 2030 Agenda includes a comprehensive Sustainable Development Goal on education, with a specific target on education for sustainable development. Education is key to understanding climate change -- it is vital to learning to adapt and take action, for today's generation and tomorrow's.
We need now political commitment by countries to put commitments into practice. COP22 will serve as the kick-off for the implementation of the Paris Agreement -- education should be included in national commitments, as well as Nationally Determined Contributions. At the same time, education sectors everywhere must be better prepared to support these efforts, through systemic reform.
UNESCO is working to support Member States in bolstering capacities to meet commitments. With the UNFCCC, we have developed an instrument to guide Member States to implement the Climate Convention's Article 6 on education -- I will launch this guide at COP22 next week on 14 November, the thematic day on education. UNESCO is pulling out all the stops to back Governments in efforts to promote a smooth transition to green economies and resilient societies through education and training. We need "whole school" approaches, and education that empowers young people to become change agents themselves, to craft sustainable solutions at every level.
This builds on a decade of UNESCO leading the United Nations Decade on Education for Sustainable Development (2005-2014) -- and the same spirit underpins our action today, to spearhead the Global Action Programme agreed to at the 2014 UNESCO World Conference on Education for Sustainable Development, held in Aichi-Nagoya, Japan.
Examples abound of positive change. Costa Rica has a National Strategy on Climate Change that includes specific attention to education. Kenya's has developed a national action plan being rolled out across the country, in cooperation with UNESCO. The Cook Islands are actively committed to education for sustainable development and climate-change education, including through the Sandwatch Programme, supported by UNESCO. The Dominican Republic has placed priority on training teachers to address climate change in the classroom. The Kingdom of Morocco has longstanding leadership in integrating education for sustainable development in schools, universities, corporations, associations and society at large. This is embodied in the Government's eco-schools programme, educating students about positive ecological principles.
All of this shows that sustainability -- true and lasting sustainability -- can only be achieved if individuals and societies change the way they think and act. And this can only begin in the minds of women and men. To move forward, we need new political will from every country, combined with resources and the reorienting of education systems. This is UNESCO's mission, and the message we are bringing to Morocco.
This post is part of a series produced by The Huffington Post, in conjunction with the U.N.'s 22nd Conference of the Parties(COP22) in Morocco (Nov. 7-18), aka the climate-change conference. The series will put a spotlight on climate-change issues and the conference itself. To view the entire series, visit here.
Calling all HuffPost superfans!
Sign up for membership to become a founding member and help shape HuffPost's next chapter