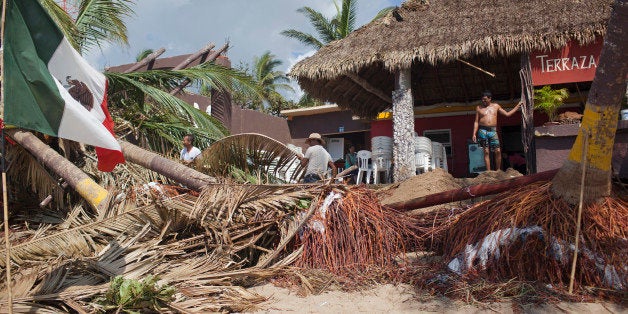 This year's El Niño can already lay claim to spawning Mexico's record-breaking Hurricane Patricia or contributing to one of the worst ever outbreaks of peatland and forest fires in Indonesia, but it might only be just getting started.
After playing hide and seek with climate scientists for a year, the current El Niño is shaping up as the strongest since 1998 - when millions of people suffered hunger across Africa, Asia and central America - and might even eclipse it.
Climate experts predicted a monster El Niño in 2014, but the phenomenon did not set in as expected, even though that year was recorded as the hottest on record and sea surface temperatures remained unusually warm in the Central Pacific.
Not only has El Niño arrived, it is here with heightened intensity, raising questions about its link to global warming and catastrophic weather such as Hurricane Patricia.
Aid agency Oxfam is warning that at least 10 million people are threatened with hunger globally because of failing crops attributed to El Niño.
The El Niño, like climate change, will test our national coping mechanisms and Greenpeace's response - to not only bear witness but also be part of the solution.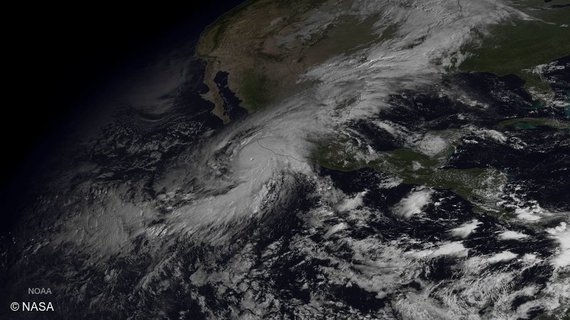 This El Niño is among the strongest on record approaching what should be the 2015-16 peak (late northern hemisphere autumn/early winter), with an approximate 95% chance of it extending into 2016 before gradually weakening in spring.
Mexico faced a different threat when Hurricane Patricia rapidly intensified to become the most intense hurricane ever recorded in either the eastern Pacific or entire North Atlantic basin. It exploded into life due to the unusually warm ocean waters that are driving the El Niño.
Across the ocean, Typhoon Koppu dumped more than a metre of rain on the Philippines to swamp the country's prime rice growing region, complicating El Niño disaster planning for the feared drought-induced harvest shortfalls.

Greenpeace Southeast Asia is co-ordinating a delivery of organic vegetable seeds and fertiliser to help farmers replant damaged crops, similar to our Typhoon Hagupit response.
In Australia, Greenpeace Australia Pacific is monitoring the Great Barrier Reef for potential massive coral bleaching from warmer ocean waters. Bleaching is one of the greatest long-term risks posed to the reef and why the proposed Carmichael coal mine in Queensland must be abandoned to stop us cooking the climate.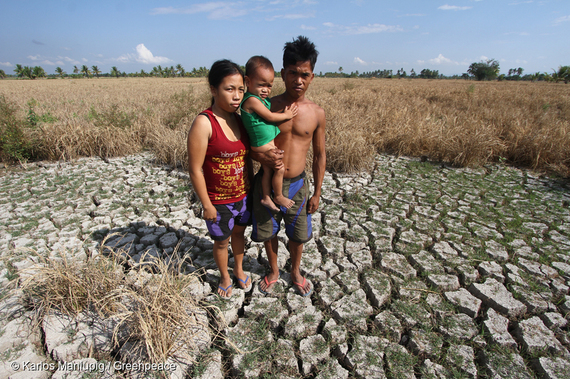 Warning signs

The El Niño is a window into the future impacts of climate change and the potential human and natural disasters we can expect from it. We must improve the resilience of our global food and agriculture system and end the fossil fuel age.
One recent study, published in the journal Nature Climate Change, found that the current rate of carbon emissions could mean twice as many extreme El Niños over the next 100 years.
El Niño is now occurring on top of, and interacting with, background conditions that have already been altered by long-term climate change.
While natural variability continues to play a key role in our weather systems, climate change has shifted the odds and changed the natural limits, increasing the probability that extreme weather will become more frequent and more intense.
This year's El Niño is a reminder of what we don't want and the need for strong emissions commitments at the UN climate talks in Paris. Now is the time to respond with everything we've got.
Calling all HuffPost superfans!
Sign up for membership to become a founding member and help shape HuffPost's next chapter