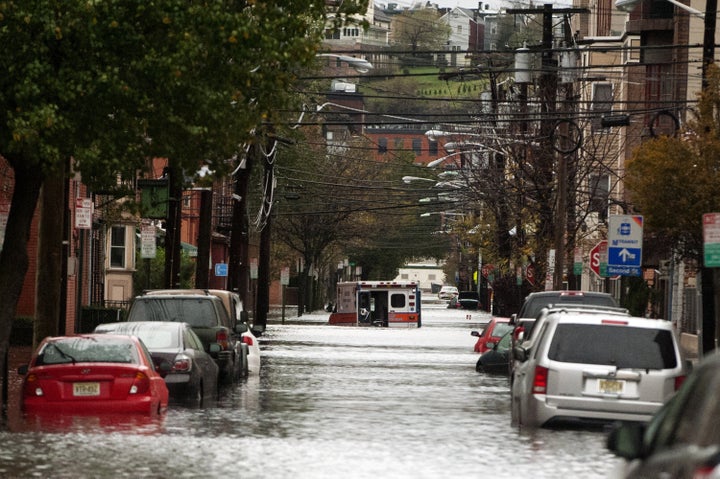 The labyrinth of cables and hardware that supports the internet is likely to be flooded with saltwater as sea levels rise over the next 15 years, submerging thousands of miles of underground infrastructure, particularly in coastal cities.
The peer-reviewed study, presented Monday at a conference of internet researchers in Montreal, estimates that 4,067 miles of fiber optic cables will be underwater and 1,101 hardware centers will be surrounded by water if seas surge by a foot over the next decade and a half. Buried cables, unlike the transoceanic conduits that ferry data from continent to continent, are not waterproof, meaning those figures could skyrocket by the end of the century if worst-case scenario projections of six feet of sea level rise prove accurate.
"We have to start working on all the mitigation efforts today," said Ramakrishnan Durairajan, an author of the study and a computer scientist at the University of Oregon.
The researchers identified the locations of the most vulnerable hardware by comparing the Internet Atlas, a global map of the internet's physical infrastructure, with sea level rise data from the National Oceanic and Atmospheric Administration. Dense coastal metropoles such as New York, Miami, Seattle and Los Angeles are at the greatest risk from internet outages from flooding. The study found that internet services providers such as CenturyLink, Inteliquent and AT&T are most vulnerable.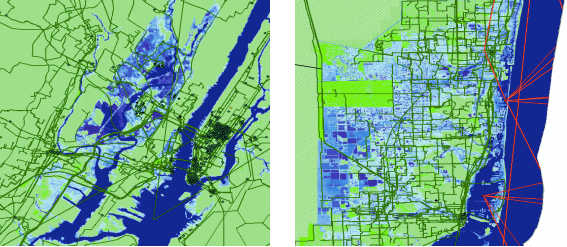 CenutryLink said it already designs its networks to "allow for alternate traffic routing during maintenance or natural disasters."
"We will continue to take all potential risks, such as the effects of climate change, into consideration in our ongoing planning and deployment of existing and new facilities," Mark Molzen, a company spokesman, said by email. Neither of the other two companies responded to requests for comment.
Weather events made worse by climate change have already caused internet outages. In 2012, internet outages across the country doubled when Superstorm Sandy struck New York, flooding telecom centers. In 2015, air conditioners failed at Australia's second-biggest internet provider during a heatwave, forcing the company to shut down servers. Last year, nearly 1 million people in Florida lost internet for weeks after Hurricane Irma made landfall.
Durairajan said the research did not consider the heightened risk of sea level rise combined with another event, such as a major storm. Nor did it calculate the value of all the at-risk infrastructure in dollars. But Durairajan said the study makes clear the need to prepare for protecting national infrastructure during disasters in major regional hubs.
"We hope to continue working on this [to answer questions such as] what is the effect of multiple such calamities on the internet?" he said. "You could imagine this becoming a cascading issue."
Before You Go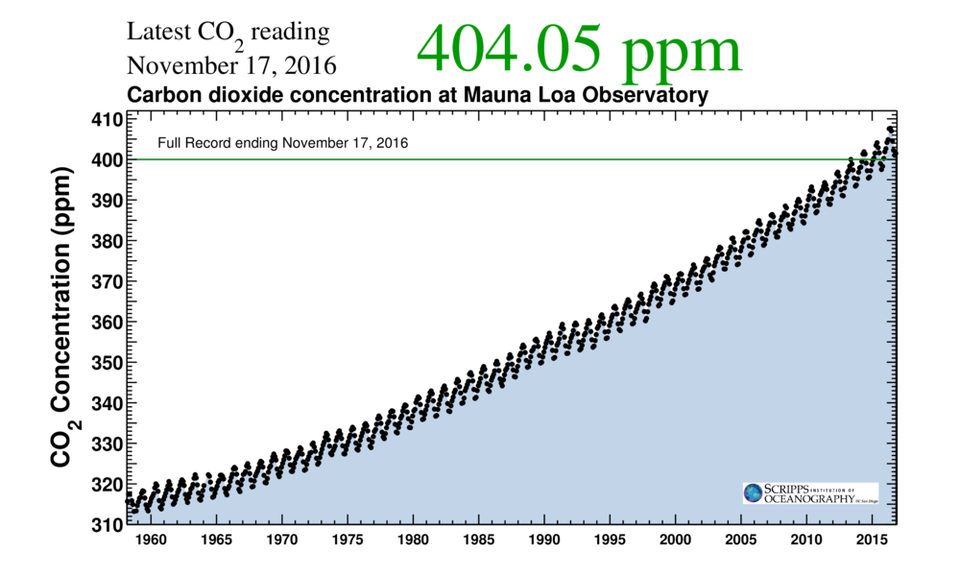 Climate Visuals For The Climate Change Denier In Your Life
Popular in the Community