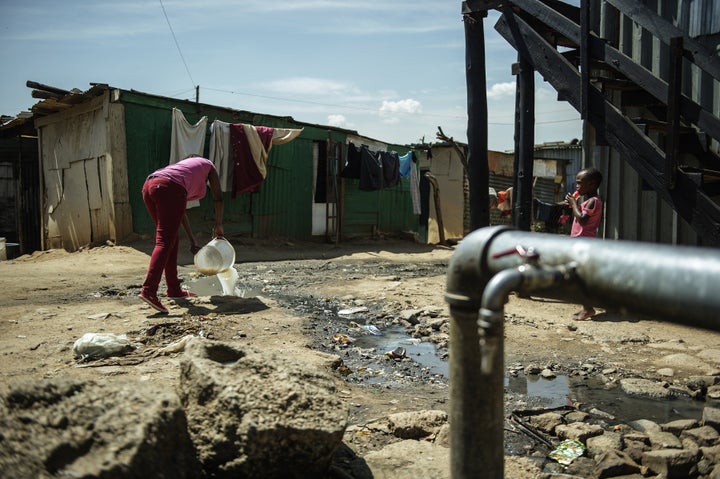 The global water crisis has become more dire now that climate change is threatening the drinkability of water, even that which comes from reliable sources.
New testing procedures have found that 1.8 billion people may be imbibing water contaminated by E.coli, which means there are traces of fecal matter in it, according to UNICEF. And this includes sources that have undergone improvements.
Climate change is believed to be one of the main contributors to such pollution due to its link to an increase in flooding. More flooding means more damage to water and sewage facilities, which spreads feces into water sources. The issue is of particular concern in areas where open defecation is prevalent.
The issue is being brought to the forefront in anticipation of Tuesday's World Water Day, an awareness event that aims to highlight, and identify solutions for, the most plaguing water and sanitation issues. 
The new water contamination figures could put the recently adopted Sustainable Development Goals in jeopardy. Among the goals adopted in September, the U.N. vowed to make clean water and sanitation available to all by 2030. 
But flooding isn't the only environmental issue that's affecting water quality.
As temperatures rise, people and animals' need for water to survive will increase, according to the U.S. Environmental Protection Agency. Yet with higher temperatures come more water-related diseases, such as malaria and dengue, according to UNICEF. And droughts inevitably leave people with no choice but to turn to questionable water sources.
To help offset these risks, human rights organizations are working to improve water sources.
UNICEF has called for putting the focus on children who are expected to bear the brunt of climate change's effects.
Half a billion children live in extremely high flood occurrence zones and nearly 160 million live in high or extremely high drought severity zones. 
In the meantime, the group has implemented a number of innovations to protect communities from toxic water.
In Bangladesh, for example, an aquifer recharge system captures water during monsoon season, purifies it and stores it underground. It's now available to 20,000 children there. Kiribati, which is plagued by droughts, now has new rainwater-harvesting and storage facilities to improve access to safe drinking water.
"Now that we can test water more cheaply and efficiently than we were able to do when the [Millennium Development Goals] were set, we are coming to terms with the magnitude of the challenge facing the world when it comes to clean water," Sanjay Wijeserkera, head of UNICEF's global water, sanitation and hygiene, said in a statement. "It is a whole new ball game."
Calling all HuffPost superfans!
Sign up for membership to become a founding member and help shape HuffPost's next chapter
BEFORE YOU GO
PHOTO GALLERY
Climate change seen from around the world