WASHINGTON -- The Senate agreed Tuesday to move to debate on amendments to legislation that would force approval of the Keystone XL pipeline, another step toward the anticipated approval of the bill sometime next week.
Senate Majority Leader Mitch McConnell (R-Ky.) said debate will be allowed on any amendment put forward, including one from Democrats attempting to put Congress on the record acknowledging that fossil fuels are driving climate change.
"We're wide open," said McConnell at a press conference Tuesday afternoon. "We're not trying to block anybody's amendments."
In committee last week, Sen. Bernie Sanders (I-Vt.) offered an amendment affirming that "climate change is real," that it is "caused by human activities" and that it is "imperative that the United States transform its energy system away from fossil fuels and toward energy efficiency and sustainable energy."
But the Senate Energy and Natural Resources Committee voted to table all discussion of amendments until the floor debate on the bill.
Sanders indicated on Tuesday that he plans to offer the measure on the floor. "It's a brief amendment, but it basically raises a very fundamental issue, and that is whether the United States Senate will abide by scientific evidence, will come down on the side of science as we debate this enormously important issue of climate change," he said in a floor speech.
Sen. Brian Schatz (D-Hawaii) formally offered several similar measures Tuesday, including one putting the Senate on record that it "should take action to reduce greenhouse gas emissions" and another stating that climate change "is real; is caused by humans; is urgent; and is solvable."
Several other members offered amendments, with more than 20 filed by early evening. Sen. Rob Portman (R-Ohio) put forward a scaled-back version of his energy efficiency bill as an amendment. Sen. Al Franken (D-Minn.) offered an amendment requiring that the pipeline be built with U.S.-made steel. Sens. Ed Markey (D-Mass.) and Tammy Baldwin (D-Wis.) proposed a requirement that the oil transported through the pipeline be used in the United States.
One Republican amendment might create some tension in that party. Sen. Ted Cruz (R-Texas) offered measures that would loosen restrictions on the export of crude oil and natural gas. While many in his party are supportive, others worry that such a move might raise oil prices at home. It's unclear if the proposal has the votes to pass at this time.
Sen. Lisa Murkowski (R-Alaska), chair of the Energy and Natural Resources Committee, strongly supports the lifting of the crude exports ban, but acknowledged that appending it to the Keystone bill could make advancing both issues somewhat more difficult.
"I think it might complicate our debate on Keystone and the passage of Keystone," Murkowski told reporters Tuesday. "Although I will tell you, when you have as strong a vote as we had yesterday, I think it's clear the votes are there to pass the Keystone bill in the Senate."
But she said she would not turn away Cruz's measure. "I really don't want to dissuade members from amendments. This is what this full and open and transparent process is all about," said Murkowski. "I'm not going to go systematically through the roster and say I don't think you should do yours."
Cruz and Murkowski, of course, both represent major oil-producing states.
Votes on the Keystone bill's amendments are not expected until next Tuesday, as Republicans are in a caucus retreat on Wednesday and Thursday, and next Monday is Martin Luther King Jr. Day.

Before You Go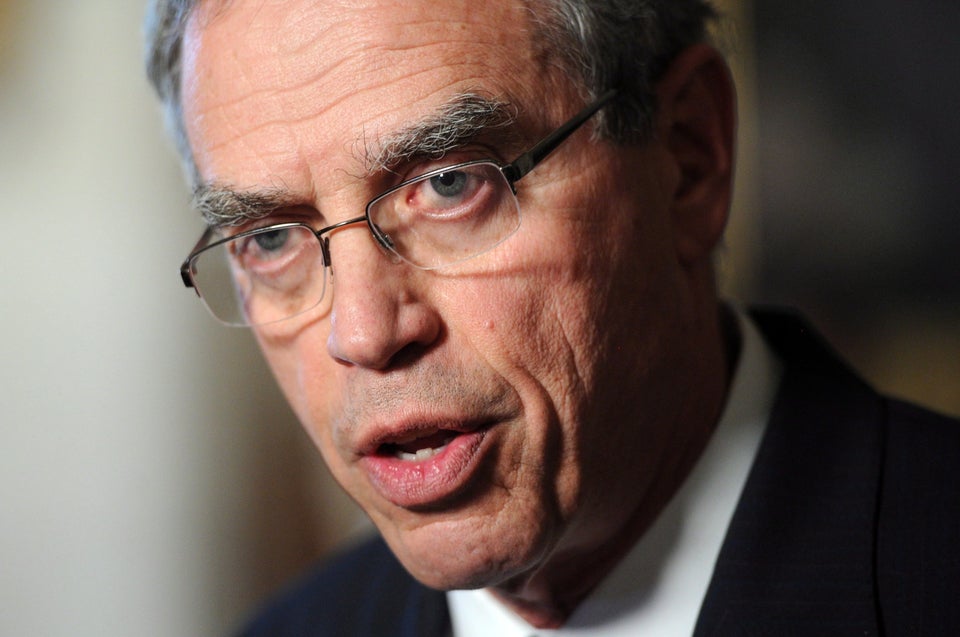 Reaction To The Keystone XL Report