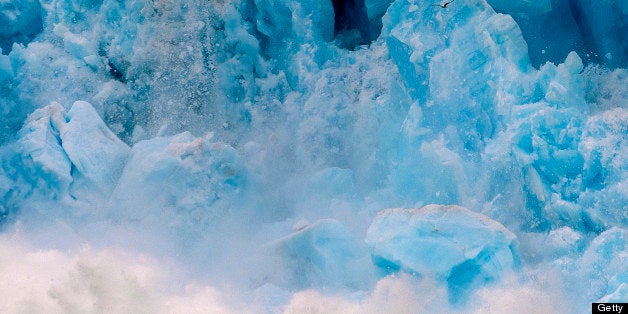 Despite President Barack Obama's efforts in promoting sweeping measures to fight climate change, a new study indicates most Americans don't see soaring global temperatures with the same level of urgency as other countries do, particularly Latin American countries.
Juliana Menasce Horowitz, senior researcher at the Pew Research Center and one of the authors of the report analyzing the climate change poll results, told VOXXI that North Korea's nuclear program, Islamic extremist groups, Iran's nuclear program and international financial stability were seen as a greater menace in the U.S. — these four outranked climate change coming in at 59, 56, 54 and 52 percent respectively.
And while a Pew Hispanic Research analyst told VOXXI that the sample of Hispanics in this climate change poll was too small to deduce any conclusions of how U.S. Latinos compared to the rest of the country's view on climate change, many Latin American countries surveyed placed global warming as a number one concern.
According to Pew's climate change poll, the issue is considered a top threat by the populace in Argentina (71 percent), Brazil (76 percent), El Salvador (64 percent), Venezuela (53 percent), Bolivia (65 percent), Chile (68 percent) and Mexico (52 percent).
"Climate change is more important in many different regions outside of the United States, its not just Latin America," Horowitz said. "But Latin America in particular, is a region that has been affected by climate change a lot."
Climate change poll highlights concern for grave consequences in Latin America and the Caribbean
Horowitz cited that, by World Bank estimates, Latin America and the Caribbean would be most affected by climate change in the coming future.
"Increased high-intensity cyclones, reduced arable land and the loss of low-lying regions are just some of the possible consequences for Latin America and the Caribbean if global temperatures were to rise 4°C by 2100," stated a World Bank report released late last year.
Back home, President Obama announced on Tuesday that he would use his executive privilege to enact measures aimed at decreasing pollution. He stated his goal in limiting pollution from existing coal-fired power plants adding that he would not approve the 1,700-mile XL pipeline if it showed that it would worsen climate change.
Last month, The Scripps Institution of Oceanography found that the daily mean concentration of carbon dioxide in the atmosphere of Mauna Loa, Hawaii, surpassed 400 parts per million (ppm) for the first time since scientists began taking measurements in that station 55 years ago.
Adrianna Quintero, advisory board chair for Voces Verdes, told VOXXI in May that this increase would mean warmer temperatures and certain instability around the world, particularly in third-world regions and many Latin American countries.
Quintero said she expects the earth's CO2 levels to reach 450 ppm in the next 25 years.
In palpable terms, the U.S. and other countries can be hit with greater vector-borne diseases, decreasing crop yields and far more harmful air pollution in the near future, should temperatures continue to soar.
REAL LIFE. REAL NEWS. REAL VOICES.
Help us tell more of the stories that matter from voices that too often remain unheard.
BEFORE YOU GO
PHOTO GALLERY
Connect The Dots On Climate Change