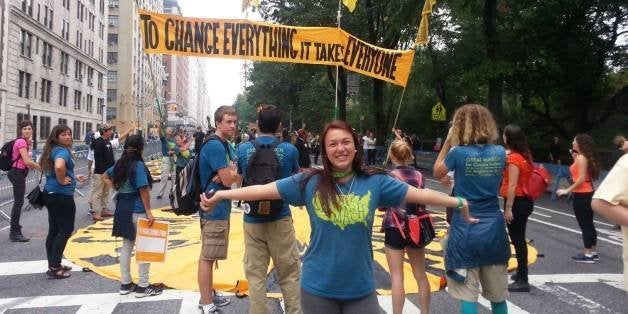 For politicians who fail to act on climate change, Kelsey Juliana has a few words.
"I want to remind them that we are their employer," said Juliana, 18, a native of Eugene, Oregon, and freshman at Warren Wilson College in North Carolina. "The government works for us. If you're not doing your job, then I'm going to call you out on it."
Those aren't idle words, either. Juliana is a plaintiff in a potentially precedent-setting court case against Oregon Gov. John Kitzhaber (D) and the state. She and co-plaintiff Olivia Chernaik, 14, claim that their government isn't doing enough to protect its current and future citizens from the devastating effects of climate change.
Pre-trial motions were filed in circuit court Jan. 9 and argument on the motions has been scheduled for March.
"This could be a landmark decision on the question: Does government, as trustee over our essential natural resources, have to protect it from carbon pollution and the impacts of climate disruption?" said Julia Olson, executive director of the nonprofit Our Children's Trust, and originator of a suite of youth-led lawsuits since 2011.
The Oregon lawsuit is the furthest along, and the one to watch, experts say. Initially shot down by Lane County Circuit Court in 2011, the lawsuit gained fresh traction in June, when the Oregon Court of Appeals ordered the lower court to decide whether the atmosphere is a public trust that the state has a duty to protect. The appeals court ruling reversed the lower court's finding that state decisions about natural resources are political matters outside the court's authority.
An ancient legal principle underlies the plaintiffs' arguments. Dating back to Roman civil law, the public trust doctrine states that governments must safeguard certain critical natural systems so current and future generations can benefit from them.
The motion filed on behalf of Juliana and Chernaik asks that Oregon be ordered to develop and implement a plan that will contribute to a global reduction in emissions necessary to "return atmospheric concentrations of carbon dioxide to 350 ppm by the year 2100." The state's answer acknowledges the "serious threat" of climate change, yet argues a lack of legal basis to extend the public trust doctrine to the atmosphere.
"It's going to take one brave, compassionate judge to speak on our behalf," said Juliana, who spent the fall walking across the country in the Great March for Climate Action.
Oregon, interestingly, is predicted to be among U.S. states least affected by climate change. In fact, some say the Pacific Northwest will soon be welcoming great numbers of so-called climate refugees from places like drought-stricken California. Still, that's not to say the region won't experience some consequences of a changing climate, such as reductions in snow pack, surface water and salmon populations, noted Chris Winter, co-director of the Portland-based Crag Law Center, who is representing Juliana and Chernaik.
"The state has a fiduciary obligation to these kids," Winter said.
As this legal strategy gains momentum, science continues to shed light on the speed with which the climate is changing and the breadth of its toll. On Friday, the government announced that 2014 was the hottest year on record since at least 1880. A study published on Thursday further warned that the damage we've already done may render the planet a lot less hospitable for future generations.
"Eventually the youth will win as the situation becomes clearer, but it is a dangerous situation, because by the time the climate change becomes obvious it is hard to prevent much larger change in the next several decades," James Hansen, often considered the world's leading climate scientist, wrote in an email to The Huffington Post.
In a 2013 scientific paper, which Hansen said provides the basis for the lawsuits, he concluded that the "continuation of high fossil fuel emissions would be an act of extraordinary witting intergenerational injustice. "
"Once the courts require the executive branch to have a plan for phasing down emissions consistent with what the science says is needed," added Hansen, "that will make it clear that the Keystone pipeline and other unconventional fossil fuels make no sense."
Olson called the controversial Keystone XL pipeline a "perfect example of elected leaders not acting as trustees."
Juliana pointed to an accumulating chain of proposed fossil fuel export projects in the Pacific Northwest as further evidence. "For [Gov. Kitzhaber] to approve another plan would be going in the opposite direction," said Juliana.
Kitty Piercy, mayor of Eugene, is among local leaders who support the teens and their national and international counterparts.
"They have a right to be concerned. Their future is in question," Piercy told HuffPost. "We at all levels of government have an obligation to protect our children to ensure their survival and the survival of generations to come."
Environmental law experts seem to agree. They aren't overly optimistic for the plaintiffs' success, however.
"For a state court to declare that the atmosphere is a public trust subject to control of the state government would be an unprecedented holding," said Willy Jay, a lawyer with expertise in Supreme Court and environmental cases. He noted "substantial obstacles" to the plaintiffs, including the fact that the atmosphere can't be contained within a single state "in the way that a riverbed, a beach or a vein of mineral resources is."
"While I think it will be a tough legal transition for a lawsuit to force a state legislature to enact climate change legislation, a successful lawsuit might well provide ammunition for invalidating state statutes that promote climate change," said Robin Craig, an environmental law professor at the University of Utah.
Successful or not, advocates said they hope the youths' cases transform public discourse on the role of government in protecting the environment. Current U.S. environmental law is not cutting it, they argue, and regulators are continually influenced by the polluting corporations they are supposed to supervise.
"I'm paying them and they don't seem to be seeing how their decisions are impacting me," said Juliana. "They are speaking from their wallets and not from their hearts or heads."
Related
Before You Go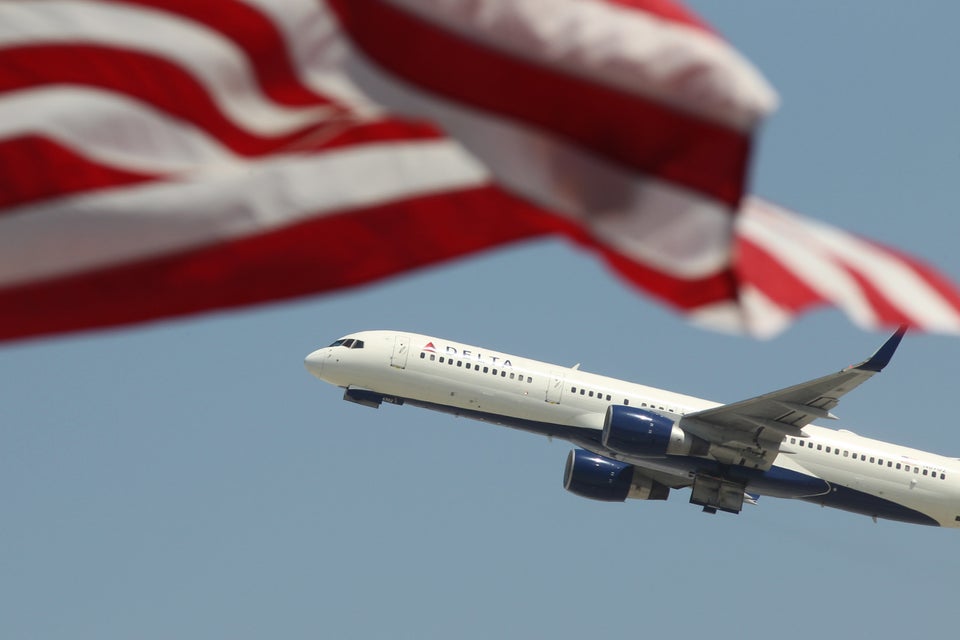 15 Ways You Contribute To Climate Change