 WASHINGTON -- Only one in five Americans would be willing to pay significantly more for gas or electricity, even if they were assured that it meant solving the climate change crisis, according to a HuffPost/YouGov poll conducted this week.
Most Americans, according to the survey, believe that climate change is occurring and that it causes serious problems, including more frequent and severe natural disasters. But only 21 percent said they would be willing to pay 50 percent more at the pump or for electricity bills to fight it. Fifty-four percent say they would be unwilling to do so. The rest were unsure.
The reluctance to pay significantly more for energy to stop climate change isn't limited to deniers or to those who think it's an insignificant problem.
The survey found that 61 percent of respondents agree that global warming is occurring
(18 percent say it is not) and 51 percent say that climate change is related to more frequent and severe natural disasters (23 percent say it is not).
An earlier HuffPost/YouGov survey found that 63 percent of Americans believe human activity is at least contributing to climate change, though only half of those respondents said that it was the primary cause.
Climate scientist Martin Hoffert said that the reason for Americans' unwillingness to make a personal sacrifice was "fear of the perceived radical change in lifestyle, a major downscaling something like an accelerated collapse of the Roman Empire, implied by phasing out fossil fuel CO2 emissions virtually entirely over the next 50 years -- which is what's required realistically to keep global warming below two degrees to forestall irreversible melting of grounded ice sheets."
Hoffert suggested investment in alternative energy through an "Apollo-like program," which, he said, may create jobs. He pointed out that alternative energy development was a small part of the U.S. budget, meaning that even a big increase in spending on alternative energy could be cost-effective for Americans.
Michael Mann, a climate scientist at Penn State University, said the survey's questions citing 50 percent higher costs may prove to seriously overestimate prices associated with curbing climate change. But factoring the consequences of climate change into the cost of fossil fuels would necessarily increase the price, he said.
"The fact is, if you do internalize that cost, then energy prices probably go up somewhat, but I don't think it's a whole lot," Mann said. "Right now, as alternative energy technologies are improving, that difference is getting smaller and smaller, to the point where a little bit of an increase can lead to a rapid transition."
The HuffPost/YouGov poll was conducted online Oct. 29-30 among 1,000 U.S. adults and has a margin of error of five percentage points. It used a sample that was selected from YouGov's opt-in online panel to match the demographics and other characteristics of the adult U.S. population. Factors considered include age, race, gender, education, employment, income, marital status, number of children, voter registration, time and location of Internet access, interest in politics, religion and church.
Hoffert had another thought on the survey and its implications for the future:
Stepping back from the immediate moment, one could say that all this is implicit when naked apes with a big brain adapted to live short brutish lives of hunter-gatherers on the African Savannah stumble upon agriculture freeing some to develop writing and culture and eventually the scientific and industrial revolutions leading to their explosive growth, like a cancer, over the entire planet Earth. We invented the technology which extended our lives and changed everything about what we need to survive, but never adapted in a genetic Darwinian sense to the new global environment we created. Some might say this is necessarily a time bomb, that we have all the wrong instincts to live with our technology, and that climate change is the leading edge [of] a wave of destruction needed to restart the process. The fact that people aren't willing to make the personal sacrifices to combat the climate change they created is interesting and true but it isn't in my opinion the most important question. [T]he most important question is whether Homo sapiens can adopt a narrative leading to the sustainable existence of high tech civilization on Earth?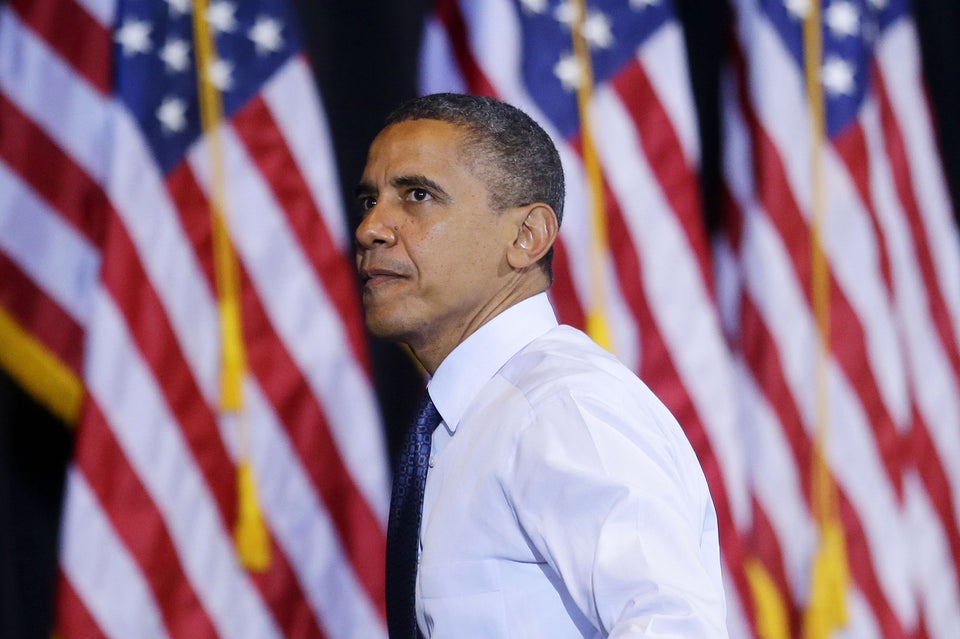 Politicians React To Sandy
Popular in the Community