With climate change now officially a real and present danger, attention is turning back to the promise of clean energy and cleantech. It's no secret that cleantech has taken a bashing in the last few years, yet Andrew Chung, a partner at Khosla Ventures is still bullish about the sector's prospects and convinced that it makes sense long-term, both domestically and globally. Khosla is one of the few venture capital companies still heavily committed to cleantech investment. During our recent hour-long conversation, he admits that "keeping the cleantech fire burning" is the first thing he thinks about when he wakes in the morning. He argues that if cleantech is not supported here in the United States, it will leave our shores.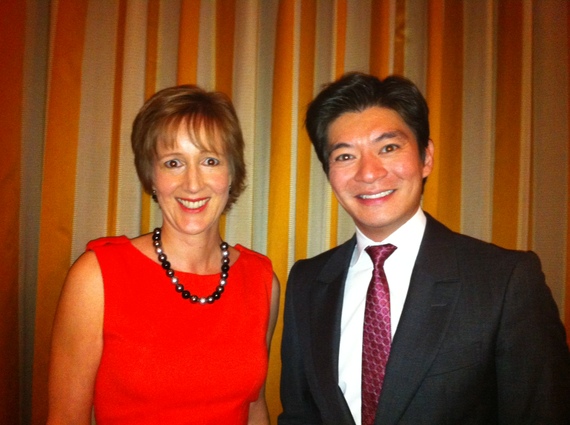 "The number one thing is to ensure the cleantech industry continues to survive and thrive," says Chung. He cites several companies in his portfolio that recently raised large rounds at strong valuations.
Keeping the fire burning? It's curious imagery for someone focused on clean energy; and technologies that lower our carbon footprint. I imagine him cheerfully stoking a bonfire, plumes of black smoke filling the air.
"Would you like to qualify that?" I ask.
He chuckles, "Yes...we would capture the carbon created by the fire and transform it into something else."
It's a fitting segue into one of his favorite investments: LanzaTech, a company that happens to do just that. It takes carbon capture one step further, capturing waste gases like carbon monoxide from heavily polluting steel plants and converting them into "valuable fuel and chemicals."
He calls it one of his Black Swans - highly improbable investments, that are not incremental improvements on business as usual, but giant technological leaps.
"This is cleantech done right," Chung says. "The technology is so compelling."
So compelling that the company recently announced a joint venture with Baosteel, a major steelmaker in China, which is investing in a new commercial facility due to come online in 2015. LanzaTech's zero capital contribution to the deal means it can continue to scale up and pursue other partnerships in Japan, Europe, India and Russia.
I was curious to learn who helped with the initial discussions to broker the deal? None other than former British Prime Minister, Tony Blair. Those paying close attention to Khosla Ventures will remember he joined the team as a strategic advisor in 2010.
So what makes it such a compelling deal? Chung calls it a confluence of events. The blanket of smoke over Shanghai being a palpable one, leading to pressure from the Chinese government on major polluters like steel makers to clean up their act. There's also the global ambition of many Chinese businesses who view such partnerships as strategic moves.
Societal tensions add to the pressure to solve China's huge environmental problem. Even Jack Ma, China's Andrew Carnegie is focusing his new philanthropic trust on health and the environment.

CONSPICUOUS ABSENCE
You'll notice that the United States is conspicuously absent from LanzaTech's partnership list. That fact is also at the top of Chung's mind. Several of the potentially transformative technology companies he backs are finding it easier to get global partners than American ones.
"How do we communicate this message to D.C.?" says Chung. "If technology is not supported here, it will leave our shores."
Chung feels the regulatory environment means that American companies are more complacent and have less appetite to take risks. He cites the U.S. car industry where employees get bonuses whether or not they achieve product improvements.
"It needs a regulatory push to compel them to take greater risk," says Chung. "We don't have the dire need like in China where (almost) 1 million people are dying of pollution every year."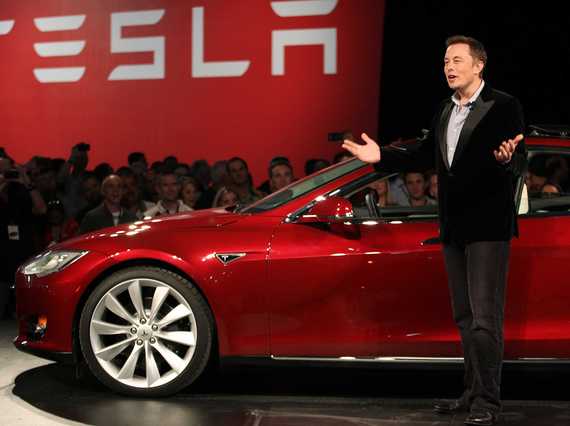 KINDRED SPIRITS OF ELON MUSK
Talking of risk taking, Chung sees himself and his boss Vinod Khosla as kindred spirits of Elon Musk, who staked all his PayPal wealth on transforming the electric car sector with Tesla Motors.
"It's a major cleantech success story," says Chung. "Elon deserves a lot of credit...he stepped on the gas when others were giving up."
What makes them kindred spirits? It's more than just their strong belief in technology explains Chung. He quotes Irish playwright and cofounder of the London School of Economics, George Bernard Shaw:
"All progress depends on the unreasonable man."
"So are you and Vinod Khosla unreasonable?" I ask.
Chung laughs. "We are contrarians!" he says. "We're willing to do what it takes."
He points to Khosla's investment in Ecomotors, an internal combustion engine targetting energy efficiency gains of up to 50%. The company also has backing from Bill Gates and entered into two joint venture partnerships to build plants in China, deals involving hundreds of millions of dollars. He anticipates 200,000 engines for cars and diesel generators will roll off the production lines by the end of 2016.
"We're addressing the transport problem from both angles," says Chung. "We are focused on the electric revolution...battery technology investments. EcoMotors is a hedge to reflect the 99% (of the transport sector) that's not yet electricity...electric vehicle infrastructure is still a challenge."

SINGING FOR THE WORLD
We finally touch on what Chung calls his "secret identity," his singing career. A finalist in Hong Kong's version of American Idol, Chung says he has no regrets about choosing business over a singing career. Although he enjoys "bringing joy" to an audience, he's very aware that it's fleeting. Such momentary joy pales in comparison to his goal of having a major societal impact, or as he puts it, "Enabling 5 billion people to live like 1 billion do now."
Chung plans to continue singing the praises of disruptive cleantech innovation. He's firmly committed to keeping that cleantech fire burning.
REAL LIFE. REAL NEWS. REAL VOICES.
Help us tell more of the stories that matter from voices that too often remain unheard.