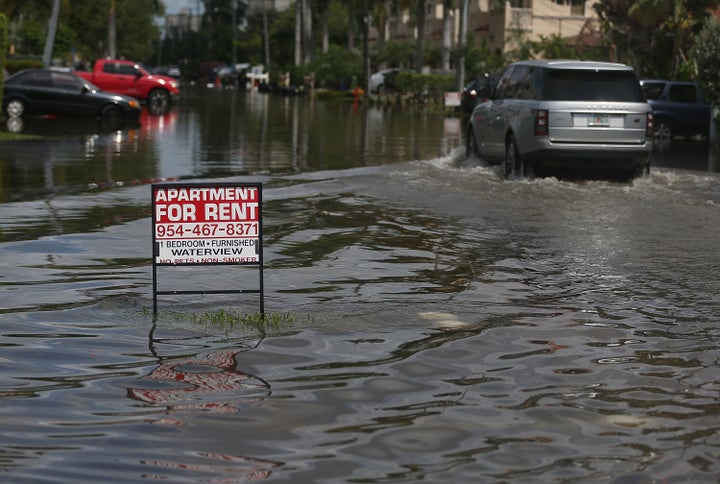 While climate change is a pressing global concern, it isn't at the top of discussions about the future of the real estate market. But a recent report shows how it could have devastating implications for housing in the U.S.
Zillow looked at which existing houses would be affected if sea levels rise 6 feet. They determined which houses would be underwater using maps from the National Oceanic and Atmospheric Administration that show how sea level rise will affect coastlines.
According to the EPA, estimates for sea level rise by the end of the century range between 1 and 4 feet, with an uncertainty range of 0.66 to 6.6 feet. In a recent study, researchers argue that earlier predictions don't sufficiently account for Antarctica's melting ice and that a more accurate estimate is over 6 feet of sea level rise if greenhouse gas emissions don't go down.
According to Zillow's report, which is based on an extreme scenario for sea level rise, the nearly 1.9 million houses that would be underwater represent about 2 percent of the housing stock in the U.S. and are worth a combined $882 billion. For comparison, 1.1 million homes were built last year.
Florida would take the largest hit, with one in eight houses underwater if sea levels rise 6 feet. More than 30 percent of homes in Miami would be at risk.
See how homes in Miami and other coastal cities would be affected by 6 feet of sea level rise in Zillow's maps. (Story continues below.)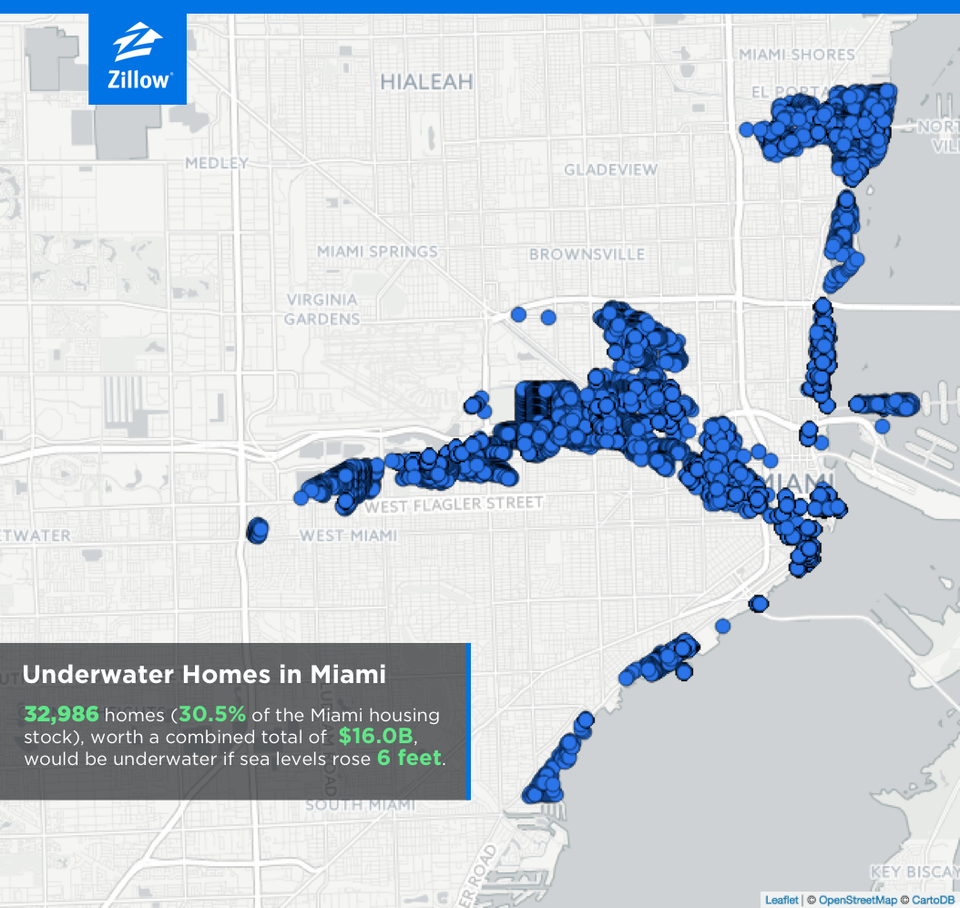 How Climate Change Could Affect The Housing Market
There is one wild possibility if rising sea levels start driving people out of their homes in major cities: a real estate boom to develop cities with climate change fortifications in areas like Canada, northern Europe and southern Africa. That was British futurist James Martin's prediction in 2013 for how the global elite could respond to climate change, according to Fast Company.
In south Florida cities, encroaching sea water hasn't stopped construction, even in areas that could be dealing with severe flooding in a few decades ― raising the question of whether the real estate industry should be addressing climate change, and whether home buyers care.
Related
Popular in the Community