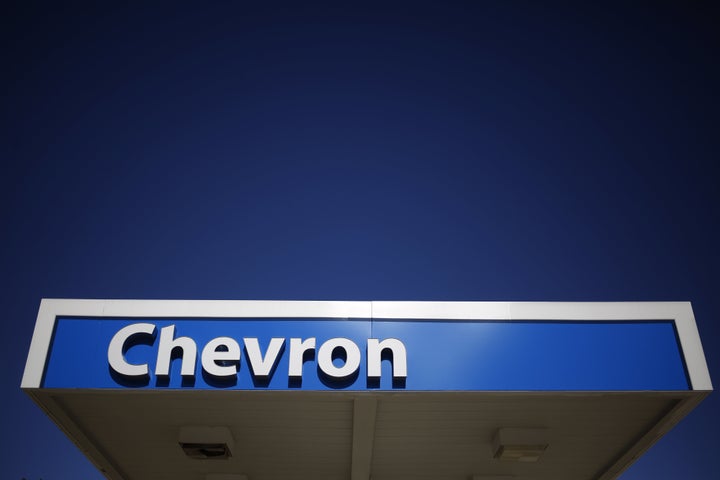 SAN FRANCISCO ― Climate change skeptics may have outlived their usefulness to the fossil fuel industry.
That was one of the key takeaways from a five-hour climate tutorial held Wednesday in U.S. District Court in San Francisco. Judge William Alsup, who has a history of digging into the scientific and technical details of the cases before him, ordered the tutorial to better understand climate science before presiding over a case in which the cities of San Francisco and Oakland are suing the five largest fossil fuel companies ― ExxonMobil, Chevron, BP, ConocoPhillips and Shell ― over the damages of climate change.
Although both sides presented the science that would seem to most help their cases, it was clear that the age of discrediting climate science in general is over. Faced with media investigations, fraud probes and at least a dozen climate liability suits from coastal cities facing large bills as they attempt to adapt to climate change-induced sea level rise, fossil fuel companies have been forced to move away from the position that climate science is invalid or that human-caused emissions don't contribute to climate change. Instead, they're focused on emphasizing a history of uncertainty in climate science, downplaying the severity of climate change and minimizing their role in it.
In this California case, the oil companies are being accused of promoting doubt about climate science, which has delayed regulatory action and left coastal cities to deal with eroding coastlines, property loss and infrastructure damage. The state sees a precedent in its lead paint cases, "where we had to pay out a lot of money to address a damage created by a company, and so to hold those companies responsible we set up an account that they all paid into to cover those costs," explained San Francisco City Attorney Dennis Herrera.
The writing has been on the wall for outright climate denial ever since documents unearthed by the attorneys general of Massachusetts and New York in an ExxonMobile fraud probe revealed it publicly promoted doubt about climate science even as its own scientists' research showed otherwise.
Fossil fuel companies are in a tight spot. No company wants to be subjected to the multiple investigations Exxon is facing, so it's no longer safe to push the narrative ― or pay others to ― that man-made climate change doesn't exist. (Although the persistence of those narratives does make the industry's recent embrace of climate science seem more reasonable and forward-thinking than it actually is.) At the same time, they don't want new emission-constraining regulations that will leave their assets stranded or margins reduced.
Now the industry largely accepts the Intergovernmental Panel on Climate Change's summary reports on climate science, which pull together thousands of experts from around the world to synthesize the science every five to seven years. Each of the defendants named in the California case has made public statements accepting that human emissions contribute to climate change, and that climate change poses various risks, including to their businesses ― most recently Exxon.
At Judge Alsup's climate tutorial, Chevron was the only defendant that chose to present. Its lawyer, Ted Boutrous, pointed to areas of the most recent IPCC report in which there was a low degree of consensus, or of confidence, in the available data.
"With the Antarctic ice sheet, we can see that there is a high confidence that it is losing mass but low confidence that the rate of loss is increasing," he told Alsup. "Now we know that anthropogenic warming is having a substantial impact on all of the other ice sheets, but in Antarctica there are modeling uncertainties and disagreement between studies."
Boutrous spent a large portion of his presentation pointing to graphs and charts on sea-level rise that contained nearly six-year-old data, arguing that there's only a 1 percent chance of the 10-foot rise the plaintiffs' expert had described as "certainly possible."
Boutrous reiterated multiple times that there was "a great deal of uncertainty in the science until about 2000."
"It's the new form of denialism: First it was that climate change isn't happening, then it was that humans weren't contributing, then it was pointing out the other sources — what about the sun, what about volcanoes? ― and now it's going with the most moderate projections and playing up the uncertainty of the science," said Naomi Ages, Climate Liability Project lead for Greenpeace, who was watching the hearing closely to gain insight for her organization's approach to climate liability claims.
Several in the courtroom pointed out that Boutrous seemed to be cherry-picking data points, said Julia Olson, the executive director and lead counsel for Our Children's Trust, a nonprofit that represents youth in climate cases. Olson is not involved in this case but is the lead counsel in another climate rights suit against the U.S. government that will head to trial later this year. She noted that the modeling in the most recent IPCC report that Boutrous used estimates a 20- to 38-inch rise in sea levels by 2100 if emissions continue to grow, or 11 to 24 inches if they are curbed. The problem, Olson said, is that "assumes a linear rate of sea level rise, and the seas don't rise in a linear fashion."
"A 10-year flood that would have come once every 10 years is now coming 10 times a year."
The most recent science, which Gary Griggs, professor of Earth and planetary sciences at the University of California, Santa Cruz, presented in this week's tutorial, estimates that it is entirely possible we'll see an increase from a historic average of 13 inches of sea-level rise per century to an average of 39 inches ― potentially much more if the Antarctic ice sheet melts, which it is doing more rapidly than IPCC projections anticipated. That amount of sea-level rise coupled with more extreme storms results in more flooding and damage, Griggs explained. "A 10-year flood that would have come once every 10 years is now coming 10 times a year," he said.
Don Wuebbles, a professor of atmospheric sciences at the University of Illinois and a lead IPCC author, emphasized the discrepancy between the latest IPCC projections and the most current science in his own presentation before the judge: "To pull together the 2013 report, we had to stop looking at any science done after 2012, but that doesn't mean the science stopped. It has moved on considerably since then."
While Chevron's lawyers avoided the more ridiculous denier talking points, several high-profile climate science skeptics submitted a friend-of-the-court brief that argued there is no scientific consensus that human-caused emissions contribute to climate change and that, in fact, a warming climate is good for people and the planet. The brief was signed by a half dozen vocal skeptics (and promoted by the conservative Heartland Institute, which funds much of their work), including former British Independence Party politician Viscount Christopher Monckton, former Delaware state climatologist David Legates (who was asked to resign from the position and then was fired when he refused) and Harvard astrophysicist Willie Soon, who has claimed that "too much ice is really bad for polar bears."
Alsup almost immediately asked the brief's authors who had funded their research, and the responses included Peabody Coal and ExxonMobil. But the brief only served to highlight the tightrope that fossil fuel companies need to walk between the positions they promoted not too long ago and those they embrace now.
"I was surprised to see that amicus brief get filed and would have liked to know if the fossil fuel companies knew that was coming or not," Ages said. "It doesn't really help them at this point."
But for decades it did. Skepticism of climate science helped to minimize concern about climate change both in the general public and among politicians. It's not clear whether shifting their talking points now will help fossil fuel companies in court.
"It's too late. They don't get credit for suddenly saying that IPCC science is good and real and they accept it," Ages said. "We're still in a position where we have no federal regulation, and we have an entire administration full of climate deniers. They sowed the doubt that created an environment in which that could happen."
Still, the current narrative is a fairly large leap from what fossil fuel companies were saying even recently. "This has been the story they've been telling lately, but if they had been asked to tell the history of climate science 10 years ago, it would have looked a lot different," said Alyssa Johl, a climate lawyer and consultant on climate litigation.
Meanwhile, activists and climate litigators have also moved on in the past decade. Just as fossil fuel companies have come to embrace the IPCC, advocates now often refer to the IPCC synthesis reports issued every five to seven years as outdated and not necessarily representative of the best, most current science.
"Experts we're working with, many of which are also lead IPCC authors, all tell us that the IPCC needs to be taken for what it is: Some of the scientific papers used and condensed for that report are high-quality research and others are less so," Olson said. "This is science from around globe, so there's a wide variety of quality."
As the fossil fuel industry begins to shun the skeptics it once propped up, it remains to be seen whether conservative groups like the Heartland Institute, and the politicians they support, will continue to promote the idea that climate change isn't happening.
While Chevron, Exxon and the rest have put up pages on their website clearly stating that climate change is happening, that humans contribute to it and that it poses multiple risks, their legacy of undermining climate science speaks louder. It's what helped give the country a president and an Environmental Protection Agency administrator who deny the reality of climate change and regularly promote denier talking points.
The fossil fuel industry may have turned its back on that stance now, but the last three decades have ensured that there are plenty of others willing to pick up the flag of denialism and wave it proudly.
Related
Before You Go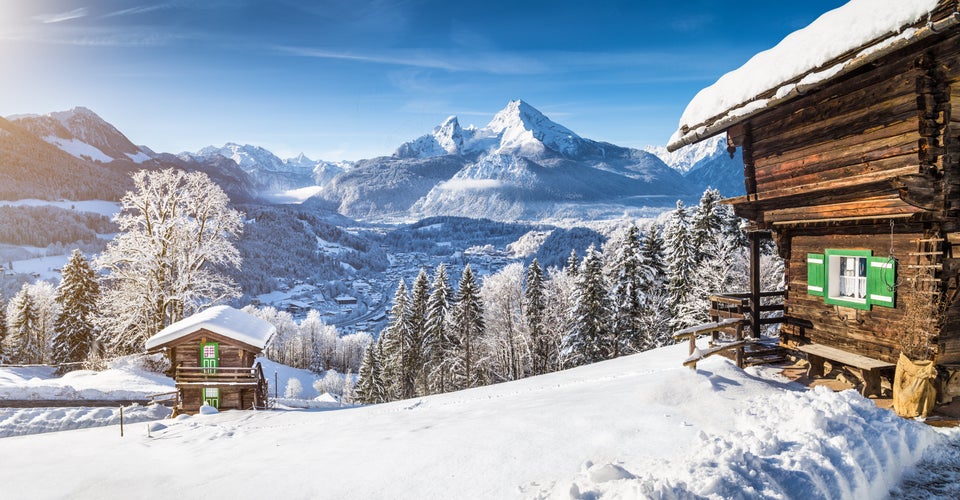 4 Surprising Places At Risk From Climate Change
Popular in the Community