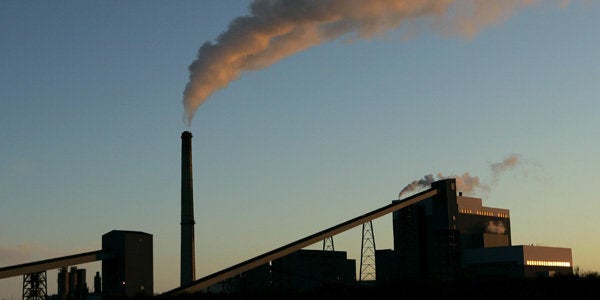 Okay, let's try this again.
The video was auto-scrubbed by YouTube after Watts claimed the video broke YouTube's copyright rules. The video has since been reviewed by a number of US copyright experts and (big surprise) there appears to be nothing that could be construed as anything but fair use. 
This whole situation has raised the ire of even some of the more ardent commenters on DeSmogBlog (the site I manage) who normally disagree with pretty much everything we say on the site. One such commenter, Rick James wrote:
"I have to admit it doesn't look good for the skeptic side when something gets scrubbed like this. Watts loses some stature here unless he can post something convincing about why he did it on his blog. Silence won't get it done."
One could speculate that Watts had a problem with the clips Sinclair used of Watts being interviewed by Glenn Beck on Fox News (Watts formerly worked as a weatherman for a Fox News affiliate), but that would be pretty weak given that Watts has no problem excerpting large swaths of print articles like this one posted tonight from the BBC on his own website.
As I have asked on two posts here on Huffington Post and on DeSmog: tell me Mr. Watts, what part of this video is it that gives you the right to have it removed from the public discourse on climate change? You can email me at desmogblog [at] gmail [dot] com.
Here's the video again, reposted on YouTube:
Calling all HuffPost superfans!
Sign up for membership to become a founding member and help shape HuffPost's next chapter